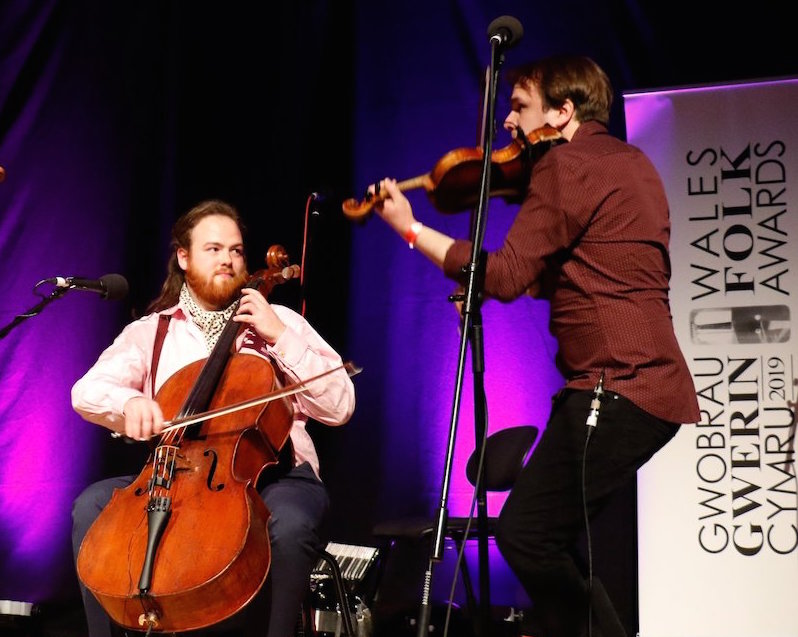 'It Was the Right Time': Wales Hosts First Folk Awards
VRï, Trials of Cato, Lleuwen, Calan and Gwilym Bowen Rhys among winners.
The first Wales Folk Awards/Gwobrau Gerwin Cymru took place on 11 April in Cardiff. A partnership between the folk organisation Trac, BBC Radio Wales, BBC Radio Cymru and the Arts Council of Wales, the awards had nine categories as well as a Lifetime Achievement Award and a prize for best collection of tunes.
Speaking about the awards to the BBC, Danny Kilbride, Chair of Trac, said
We felt it was the right time for having the Wales Folk Awards… We've been trying on and off for about 15 years to get enough momentum. The will to do it has always been there, but, to be perfectly honest, we've not really had enough momentum in Wales in new generations of folk musicians coming forward and being recognised across the world for the enormous talent they have.

After last year at the English Folk Expo – we had Wales as an international partner, and we had four absolutely gobsmacking showcases – and the year of Wales at L'Orient festival, which is the biggest Celtic music festival in the world… it became easy for everyone to say yes.
Winners
The awards took place at the BBC Hoddinott Hall at the Wales Millennium Centre and were presented by Frank Hennessy and Lisa Gwilym of the BBC. The winners were chosen by a judging panel from a long-list created by representatives from artists, organisers and media involved in the Welsh folk scene.
Winners of the awards included Calan (Best Group); Trials of Cato (Best Emerging Artist/Band); Gwilym Bowen Rhys (Best Solo Artist); VRï  (Best Album for Tŷ ein Tadau); and Pendevig (Best Live Act).
There were also awards for best songs and instrumental tracks. The winners were: VRï for 'Ffoles Llantrisant' (Best Traditional Welsh Song); Martyn Joseph for 'Here Come The Young' (Best Original English-language Song); Lleuwen for 'Bendigeidfran' (Best Original Welsh-language Song); and Alaw for 'Dawns Soïg/Dawns y Gŵr Marw' (Best Instrumental Track).
The Lifetime Achievement Award was presented to Roy Saer for his work with traditional song in Wales. Saer began collecting Welsh folk songs in the 1960s and his collection is held at the St Fagan's National Museum of History folk song archive. A prize for the best collection of original tunes went to musician Huw Roberts, an exponent of Welsh instruments such as triple harp and the crwth as well as the fiddle.
Listen to highlights from the awards here.
Ireland launched its first folk awards last year, and also has the TG4 Gradam Ceoil traditional music and song awards, which are now in their 22nd year. The BBC Radio 2 Folk Awards will take place in Manchester in October. The Scots Trad Music Awards take place in Aberdeen in December.
For more information on the Wales Folk Awards, visit https://trac.wales/wales-folk-awards-2019/
Listen to a playlist of the long-list below. 
Published on 16 April 2019