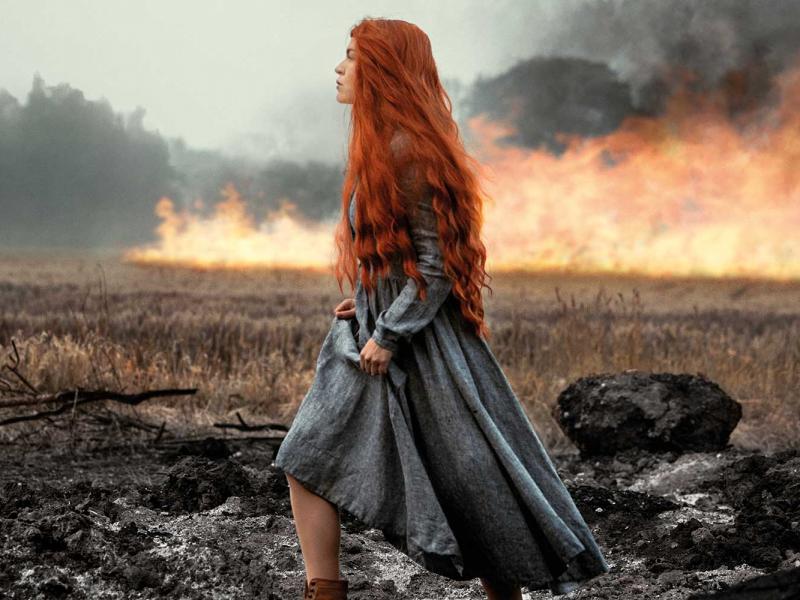 Latest Opera Announcements
Updates from Wexford Festival Opera, Glyndebourne, English National Opera, Northern Ireland Opera and Irish National Opera.
There have been a number of May announcements by opera companies. See a round-up below.
Wexford Festival Opera has announced the programme for this year's festival, taking place from 19 to 31 October. This will be the festival's 70th edition and will feature a blend of live and online performances of main-stage operas, pop-up events, concerts and lectures, based on the theme of 'Shakespeare in the Heart'. Composer Andrew Synnott is this year's artist-in-residence and Francesco Cilluffo will feature as principal guest conductor.
Fifty events will take place over the thirteen days of the festival, including three evening operas performed in the National Opera House to a limited audience: a fully staged production of Edmea by Alfredo Catalani, a semi-staged production of Ambroise Thomas' Le Songe d'une nuit d'été, and a concert performance of Ein Wintermärchen by Karl Goldmark. Bellini's I Capuleti e i Montecchi will be performed as a fully staged production by members of the Wexford Factory under conductor Giuseppe Montesano, directed by Conor Hanratty with the ConTempo Quartet. 
There will also be ten lunchtime concerts; a new opera with music by Andrew Synnott, The 47th Saturday, a gala concert, an evening concert with American soprano Angela Meade, and a final concert by the young singers of the Wexford Factory. The annual Dr Tom Walsh Lecture will be delivered by author Colm Tóibín, exploring 'Music & Silence: James Joyce's Songs' and there will also be a series of interviews hosted by Irish Times journalist Michael Dervan.
Commenting on the festival, Wexford Festival Opera Artistic Director Rosetta Cucchi said:
This Festival will be a double celebration for us: the return to live theatre, meeting each other again after a long period of time and also marking the 70th year of our Festival. We are very proud of the long history and tradition of Wexford Festival Opera and while celebrating this 70th year we are also looking forward to the future with great excitement.
For further details, visit www.wexfordopera.com
– 
Glyndebourne's summer programme of opera starts this week (20 May) and runs until 29 August, featuring a programme of live, fully staged and semi-staged operas, as well as a series of concert performances. The festival will feature productions of Janáček's Káťa Kabanová (20 May–19 June), Rossini's Il turco in Italia (23 May–20 June), Mozart's Così fan tutte (4 July–27 August), Luisa Miller by Verdi (18 July–29 August) and a semi-staged performance of Wagner's Tristan und Isolde (5–28 August). The concert series will feature performances with the London Philharmonic Orchestra and the Orchestra of the Age of Enlightenment and will run from 27 May to 26 August. 
Most performances are currently fully sold out. However the festival plans to release more tickets when covid restrictions allow. A statement on Glyndebourne's website reads: 
If the next phase of the Government's roadmap goes to plan, it's our intention to increase capacity for performances in July and August. Tickets for these extra seats will go on sale to the public from 20 June. 
Visit Glyndebourne's website for more information: www.glyndebourne.com/festival/
– 
English National Opera (ENO) has announced its programme for 2021/2022, which features eight operas running from August 2021 to April 2022. The productions are planned to take place live from the London Coliseum with general booking opening on 2 June. 
The programme will begin this summer with a production of Puccini's Tosca from 27 to 29 August. Performances of Philip Glass' Satyagraha will take place from 14 to 28 October; Arthur Sullivan's HMS Pinafore will run from 29 October to 11 December; and The Valkyrie by Wagner will run from 19 November to 11 December. Productions of Puccini's La bohème, The Cunning Little Vixen by Janáček, Mozart's Così fan tutte, and The Handmaid's Tale by Paul Ruders will take place early next year. 
For more, visit: https://eno.org/eno-2021-22-season/
– 
The Glenarm Festival of Voice, coordinated by Northern Ireland Opera, is now in its eleventh year and is taking place from 27 to 29 August. There will be three BBC Radio 3 recitals that will be recorded for broadcast in the early autumn, the details of which will follow at a later point. 
The festival is now seeking applications for the vocal competition from singers between the ages of 18 and 28 who were born on the island of Ireland and are studying voice at third level or pursuing a career in opera. The winner of the Deborah Voigt Opera Prize receives £2500  and the winner of the Audience Prize receives £500. The competition finale will be broadcast live on BBC Radio Ulster's Classical Connections on 29 August. The festival is also seeking applications from pianists to join the festival as the Peter Rankin Pianist Intern. Applications for both close on 27 May. 
Further details on The Glenarm Festival of Voice can be found on Northern Ireland Opera's website: www.niopera.com/events/the-11th-glenarm-festival-of-voice/
– 
Irish National Opera, which recently received special recognition from the International Opera Awards for its series 20 Shots of Opera, is partnering with Carlow Arts Festival to provide the music for Invisible Opera, a new light and sound installation that will be presented on 4–6 June at the festival.
Invisible Opera is a reimagining of Puccini's La bohème. It allows you to wander through pavilions experiencing each instrument and voice individually, recorded in 'quadraginta phonic' surround sound with forty separate tracks. The music is conducted by Sergio Alapont and features Celine Byrne and Anna Devin in the roles of Mimì and Musetta.
INO is also currently in the middle of filming three operas – The Lighthouse by Peter Maxwell Davies, Alice's Adventures Under Ground by Gerald Barry and A Thing I Cannot Name by Amanda Feery. These operas will be coming to screens soon.
For updates, visit www.irishnationalopera.ie.
Published on 18 May 2021