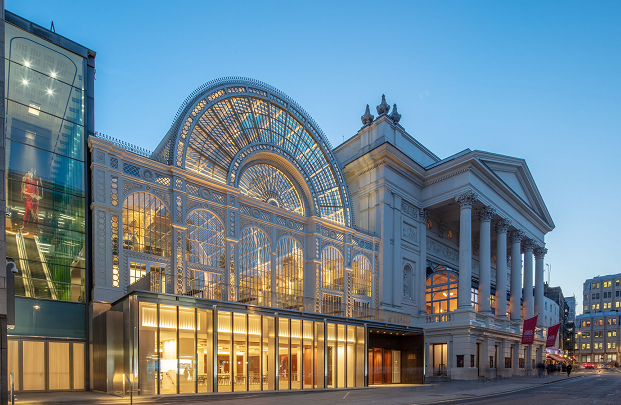 Oil and Opera: Second Protest at Royal Opera House
Extinction Rebellion organises 'die in' at Carmen to highlight oil sponsorship of opera screenings.
Today (Tuesday 2 July), members of the climate action group Extinction Rebellion will host a procession through central London, ending with a staged 'die in' at the Royal Opera House. The action is in protest at the environmental impact of oil companies and to force the Royal Opera House to drop BP as a sponsor of its outdoor screenings. This is the second time the group has staged a protest at an opera event following action on 11 June at a screening of Romeo and Juliet. 
From 12pm, a procession will move through London and stop at the offices of the five major oil companies in the city, ENI, CNPC, SAUDI ARAMCO, REPSOL and BP, to deliver a copy of the Extinction Rebellion handbook This is Not a Drill. 
At 6pm, the procession will arrive at the Royal Opera House for the die-in, which will have participants lying motionless on the ground to highlight the risk of humans becoming extinct. This part of the procession will disrupt the arrival of audiences for a performance of Bizet's opera Carmen, which is due to be screened across the UK as part of 'BP Big Screens'. 
Each stop on the procession will feature music and visuals from the protestors. A re-imagined version of 'Habanera' from Carmen will be performed by musicians and sung by mezzo soprano Simone Ibbett-Brown.
Composer and organiser of the procession, Lola Perrin, said:
Engaging with Londoners and creating a domino effect of new conversations in ordinary everyday spaces is a key part of what we aim to do with this action… Everyone must know the truth.
Last Thursday (27 June), Extinction Rebellion organised a procession through Glastonbury with Greenpeace UK and Wisdom Keepers, ending with the crowd forming a giant Extinction Rebellion symbol (below). 
For more on the protest at the Royal Opera House, visit: https://rebellion.earth/
Published on 1 July 2019