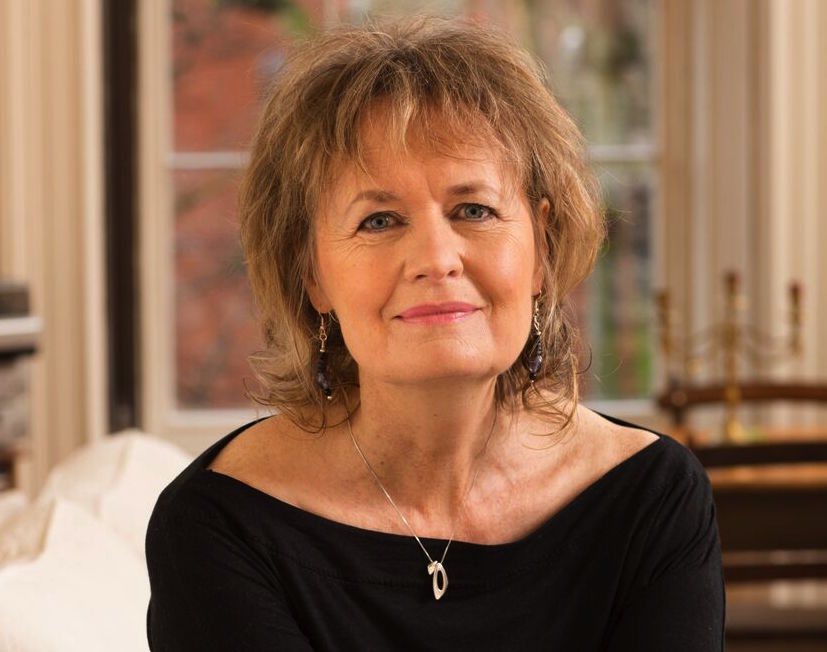 Winners of British Composer Awards 2018 Announced
Category winners include Harrison Birtwistle, Judith Weir, James Weeks and Rebecca Saunders, with special awards for Trevor Wishart and Sally Beamish.
The winners of the British Composer Awards were announced last night (4 December) at a ceremony at the British Museum. 14 composers received awards from the 37 nominations announced in November.
Among the winners were Harrison Birtwistle for his geologically inspired orchestral work Deep Time; Judith Weir's choral work In the Land of Uz; Oliver Coates' music-theatre work Shorelines, a reflection on our relationship with the natural world premiered by the Ragazze Quartet; and Rebecca Saunders for her string quartet Unbreathed, premiered by Quatuor Diotima at the Wigmore Hall in January.
Trevor Wishart was honoured with the Innovation Award for his contribution to electroacoustic music, and Sally Beamish was awarded British Composer for Inspiration for her achievements as a composer and for her influence on her peers. 
Also winning on the night were Oliver Searle for his work Microscopic Dances, written for a new type orchestra featuring disabled musicians; James Weeks for Libro di fiammelle e ombre written for the choir EXAUDI; Liam Taylor-West for his work The Umbrella, written for the disabled-led regional youth group South-West Open Youth Orchestra; Cassie Kinoshi for her jazz work Afronaut written for her SEED ensemble; Simon Lasky for his jazz work Close to Ecstasy; Dominic Murcott for The Harmonic Canon for bell and metal percussion; Emily Peasgood for her interactive sound installation Halfway to Heaven; and Simon Dobson for The Turing Test for brass band.
The full list of nominations and winners is below. A programme on the awards, hosted by Andrew McGregor and Sara Mohr-Pietsch, will be broadcast on BBC Radio 3 at 9.20pm on Sunday 9 December.
For more, visit https://britishcomposerawards.com
British Composer Awards 2018 (*=winners)
Amateur or Young Performers
Works for voluntary, amateur or youth choirs and ensembles
Fiery Tales – Richard Bullen
*Microscopic Dances – Oliver Searle
The Caretaker's Guide to the Orchestra – Jeremy Holland-Smith
Chamber Ensemble
Six or more instruments or voices written for one player or voice per part
*Libro di fiammelle e ombre – James Weeks
O Hototogisu! – Oliver Knussen
Tanz/haus : triptych 2017 – James Dillon
Choral
A cappella or accompanied, except works for choir and orchestra
*In the Land of Uz – Judith Weir
Mielo – Raymond Yiu
Unending Love – Roxanna Panufnik
Community or Educational Project
Works demonstrating a composer's work in community engagement alongside compositional craft
Solace – Conall Gleeson
The Rime of the Ancient Mariner- a retelling for our times – Dee Isaacs
*The Umbrella – Liam Taylor-West
Jazz Composition for Large Ensemble
Nine or more instruments or voices that contain interactive improvisation as an essential element
*Afronaut – Cassie Kinoshi
Rituals – Matt London
Time – Finlay Panter
Jazz Composition for Small Ensemble
Up to eight instruments or voices that contain interactive improvisation as an essential element
*Close to Ecstasy – Simon Lasky
Vegetarians – Ivo Neame
You've Got to Play the Game – Johnny Richards
Orchestral
*Deep Time – Harrison Birtwistle
Recorder Concerto – Graham Fitkin
The Imaginary Museum – Julian Anderson
Small Chamber
Three to five instruments or voices written for one player or voice per part
Chant – Charlotte Bray
Lines Between – Robert Laidlow
*Unbreathed – Rebecca Saunders
Solo or Duo
Instrumental or vocal music performed – one or two players or voices
A Damned Mob of Scribbling Women – Laura Bowler
Belmont Chill – William Marsey
*The Harmonic Canon – Dominic Murcott
Sonic Art
Sound art installations, electronic music and works with live electronics
*Halfway to Heaven – Emily Peasgood
The Otheroom – Rolf Wallin
Two Machines – Cevanne Horrocks-Hopayian and Hugh Jones as 'Crewdson & Cevanne'
Stage Works
Works specifically written for the stage, including opera, dance and musical theatre
*Shorelines – Oliver Coates
The Exterminating Angel – Thomas Adès
The World's Wife – Tom Green
Wind Band or Brass Band
Dark Arteries Suite – Gavin Higgins
Mindscapes – Lucy Pankhurst
*The Turing Test – Simon Dobson
Published on 5 December 2018