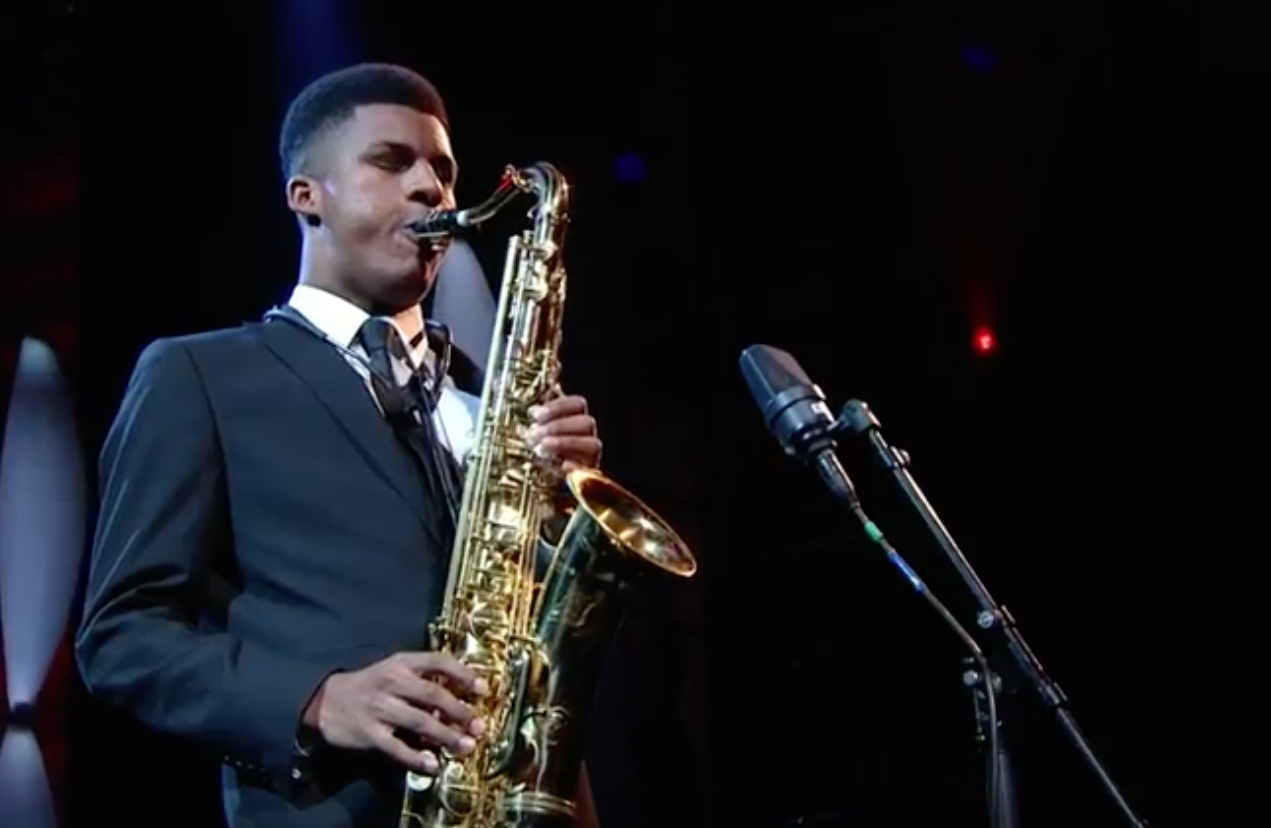 Xhosa Cole Wins BBC Young Jazz Musician 2018
Birmingham saxophonist performed his original music as well as pieces by John Coltrane and Johnny Green.
Saxophonist Xhosa Cole has been announced as the winner of the BBC Young Jazz Musician 2018 (24 November).
Cole, aged 22, is from Handsworth, Birmingham, and has performed with ensembles such as the Jazzlines Ensemble and his own quartet, the CharCole Collective, which performs music exploring Birmingham's cultural history.
As well as being a saxophonist, he is a flautist and composer, and has writen works for the Ideas of Noise Festival and the For Wards project. Earlier this year, he released an improvised single with electronic duo EIF, called Autumn Conversations.
Commenting on the competition, he said:
It's been amazing to represent and have been represented at this prestigious celebration of jazz music in the UK. The calibre of musicianship and passion for jazz music displayed on the stage today has been incredibly inspiring to be a part of.
The final of the BBC Young Jazz Musician of the year took place on Saturday 24 November at Southbank Centre's Queen Elizabeth Hall as part of the EFG London Jazz Festival. There were five finalists, aged between 18 and 22: Xhosa Cola (sax), Reuben Goldmark (piano), Fergus McCreadie (piano), James Owston (bass) and Seth Tackaberry (bass).
Each finalist performed a 16-minute set with a 3-piece backing band, including one work composed or arranged by themselves; Xhosa's performance included music by John Coltrane and Johnny Green as well as his own work Moving Ladywood. 
Xhosa Cole's performance begins at 49.00.

Published on 28 November 2018