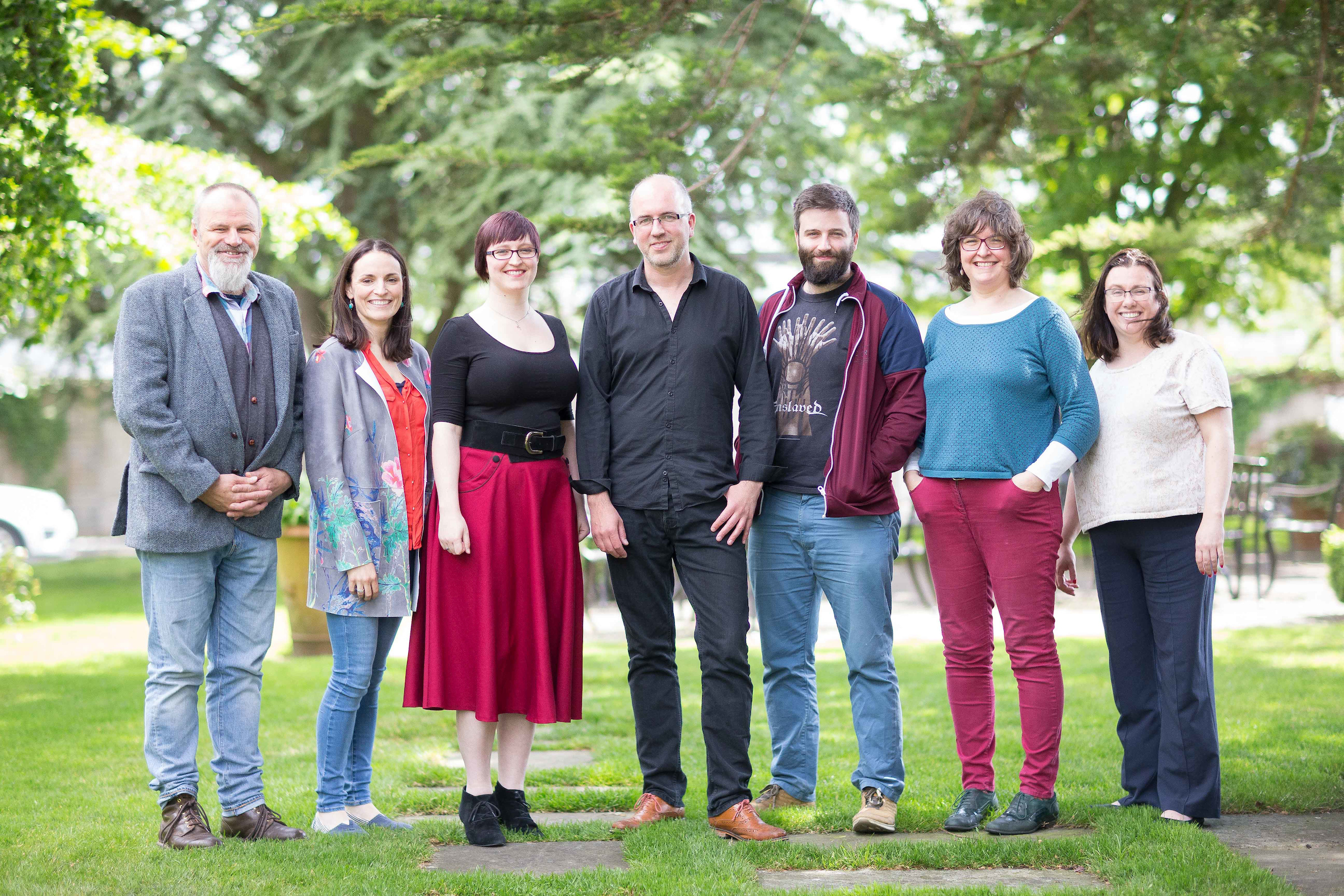 Announcing the Participants of Our County Clare Music Writer Mentoring Scheme
The Journal of Music is delighted to announce the successful applicants to our 2017 Music Writer Mentoring Schemes.
There are two separate schemes, supported by the arts offices of Clare County Council and Galway City Council.
Running over 12 months, the mentoring schemes' first two workshops took place on 25 and 26 May in Ennis and Galway.
Each writer will now be assigned a music event to review over the summer and the Journal of Music editorial team will work with the writers towards publication.
Find out more about the participants in the County Clare scheme below.
The Journal of Music/Clare County Council Music Writer Mentoring Scheme Participants 2017
Ian Bascombe is a tin whistle and bouzouki player, a teacher, writer and broadcaster who was active for many years in the Irish music scene in England. After a varied career in public service, his love for music prompted him to return to the academic world. He went on to obtain an Honours Degree in Irish traditional music, and a Masters Degree in Ethnomusicology, from the University of Limerick. Ian now lives in the heart of County Clare. He is more passionate than ever about music, and continues to pursue his long-standing interests in Irish traditional music, world music, British folk and folk-rock, and in progressive and psychedelic rock. He is still based at UL, now funded by the Irish Research Council to investigate historical aspects of Irish traditional music – and he is involved in award-winning student radio there as well.
Deirdre Clare is a piano player and singer who has lived and worked in Clare and Dublin. She has performed at clubs in Dublin and writes her own material, both classical and contemporary folk. Deirdre's piece for viola and tape, Fite Fuaite, was chosen by Roger Doyle to be included in a series of contemporary music concerts, and her original songs are available on Soundcloud. Deirdre has recently written music for Barry Casey's play, Another August, which played at the Town Hall Theatre in Galway in 2016. She teaches piano at Coole Music in Gort and is interested in helping students bridge the gap between classical tuition and popular music styles. Deirdre is nurturing a burgeoning interest in traditional music by attending tin-whistle classes in Ennis.
Alan Reid hails from Killargue in County Leitrim. He has established his name as a banjoist with a distinctive style and as a highly adept multi-instrumentalist. Alan's playing has led to work in both performance and studio settings as well as a movie appearance. He also featured on the compilation Leitrim Equation 3, recording duets with Dónal Lunny and John Carty. Alan can be heard drawing from his varied musical influences with the band Arum whose debut was released in March 2016, and this year he joined established band Goitse and will soon embark on tours of the US and Europe. He was resident in Limerick for many years and is a graduate of the Irish World Academy BA and MA traditional music programmes. He is now settled in the Burren in County Clare and has just released an album of obscure traditional tunes with Rachel Conlan titled A Quare Yield. 
Ruth Smith is a musician, teacher and producer living in East Clare. She is a singer, songwriter, multi-instrumentalist and one third of the female vocal and instrumental trio, The Evertides. Her on-stage work includes performing in THISISPOPBABY's sell out show RIOT in the Spiegeltent at Dublin Fringe Festival in 2016, and she is playing the role of Ex-Girlfriend in Once this summer at the Olympia Theatre in Dublin. Ruth made her presenting debut on RTÉ Radio 1 this spring with a one-hour special and followed up as a presenter on Late Date. She is currently presenting an 8-week series on RTÉ Radio 1 called Simply Folk with Ruth Smith. With a Masters in Traditional Music Performance from the University of Limerick, as well as a BA in Music, Drama and Theatre Studies and a HDip in Music from Trinity College, Dublin, Ruth is passionate about arts education and has over 15 years experience teaching instrumental, academic and outreach programmes in music and drama. 
To read about the participants in the Galway City scheme, visit https://goo.gl/rcHba2.
To find out more about the background to the music writer mentoring schemes, visit https://goo.gl/h7bEKN.
Published on 6 June 2017