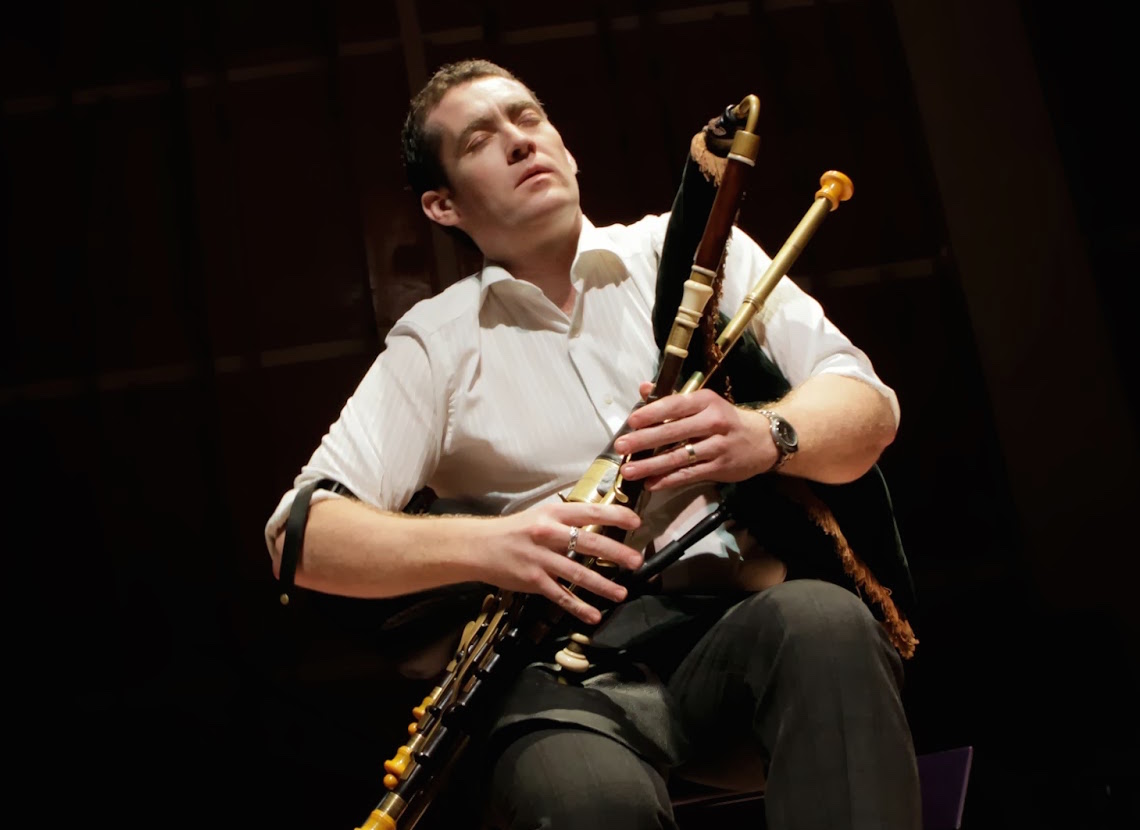 Arts Council Awards €149,450 in Music Commissions
Crash Ensemble, Kirkos, Louth Contemporary Music Society, New Dublin Voices and Irish Chamber Orchestra among recipients.
In a recent round of funding decisions, the Arts Council has granted €149,450 to music and traditional arts artists and organisations to commission a wide range of new works.
The largest amount was €12,000, which was awarded to Crash Ensemble to commission ten international composers to write new works for the Ensemble. The works will be premiered in 2017 as part of Crash's 20th anniversary.
Other new commissions include a 25-minute piece for solo accordion, electronics and video by Jennifer Walshe for accordionist Andreas Borregaard; a piece inspired by the Irish ballad 'The Foggy Dew' for the Dublin International Piano Competition by American composer Frederic Rzewski; a percussion work by Éamonn Cagney for Cuisle Chorca Dhuibhne – Dingle's Global Rhythm Festival which takes place in July; a Concerto Grosso by Sam Perkin for percussionist Alex Petcu and the Irish Chamber Orchestra; a new work by Kevin Volans for Kammarensemblen; a composition by Swiss composer and Wandelweiser member Jürg Frey for the Louth Contemporary Music Society; a work by Lithuanian composer Vytautas Miskinis for New Dublin Voices; a work by Dana Lyn for uilleann piper David Power and string quartet; and a new piece for Irish harp by Philip Martin for a Music Network tour.
The Arts Council received a total of 32 music commission applications and offered 19 awards. The panellists were Rachel Holstead, Philip Hammond, Ellen Cranitch and Reamonn Keary. Five applications were received for the traditional arts commissions and two awards were made. The panellists were Grace Toland, Caoimhín MacAoidh and Ciarán Somers.
For full details of all commissions see below.
TRADITIONAL ARTS COMMISSIONS 2016
Music Network
€10,000
Music Network is commissioning Irish composer Philip Martin to write a work highlighting Irish harp repertoire. 
David Power
€9,100
David Power is commissioning composer Dana Lyn to create seven pieces for uilleann pipes and string quartet based on the Buile Suibhne Legend. The work will be performed in Ireland and the United States.
MUSIC COMMISSIONS 2016
Crash Ensemble
€12,000
To commission 10 international composers to write new works for Crash Ensemble. The works will be premiered in 2017 for Crash Ensemble's 20th anniversary as part of a larger celebratory programme.
New Ross Piano Festival – Music For New Ross
€10,000
To commission five Irish composers to write five piano pieces inspired by the Ros Tapestry, a unique community artwork, connecting the two cultural treasures of the town. This is the final part of a three-year plan to showcase 15 living Irish composers who will produce 15 works, one for each tapestry.
Cork International Choral Festival
€10,000
Cork International Choral Festival and Chamber Choir Ireland collaborate to commission a new work that will be premièred at Cork International Choral Festival. David Fennessy will expand on his previous composition, Letter to Michael, creating a triptych of work, the second piece of which will be the basis of this commission.
Irish Chamber Orchestra
€10,000
To commission Sam Perkin to write a Concerto Grosso for the Irish Chamber Orchestra and the Irish percussionist Alex Petcu on marimba. The work will be presented at three concerts in 2017 and on a recording and broadcast on RTÉ Lyric FM. 
Louth Contemporary Music Society
€10,000
To commission Swiss composer and Wandelweiser member Jürg Frey to write a new work, The Space Between, which will be 50–60 minutes in duration. 
Kammarensemblen
€10,000
To commission a new work for piano and percussion. This work will be presented in a programme of pieces of  Kevin Volans' percussion and piano music in the Contempuls Festival in Prague and on tour and in workshops.
The Ark
€10,000
To commission Nick Roth to create an imaginative music installation work for children. Performance will be at the Ark and on a national tour. 
Sonar Quartett
€9,000
To commission Karen Power to compose a 20-minute collaborative piece that combines traditional notation, an aural score, guided improvisation and live electronics. The performance is partially conceived in real-time, extending the roles of both composer and performers, and will be premiered at the Sinus Ton Festival. 
St Patrick's College of Education
€7,500
To commission Ann Cleare to create a new piano trio for the Fidelio Trio, to be performed at the Winter Chamber Music Festival 2016.
Dun Laoghaire Organ Festival
€6,500
To commission David Stalling to create a new work for organ, field recordings and electronics. Work to be performed on 28 August 2016 at the Dún Laoghaire Organ Concerts. 
Cuisle Chorca Dhuibhne
€6,000
To commission Éamonn Cagney to compose a 40-minute piece for the percussion ensemble Rithim – première at Cuisle Chorca Dhuibhne, Dingle's Global Rhythm Festival (15–17 July 2016).
Andreas Borregaard
€5,100
To commission Jennifer Walshe to write a 25-minute piece for solo accordion, electronics and video. The piece will investigate the Irish accordionist through imagined and real Irish accordion music and will be premiered in Huddersfield with subsequent performances in Ireland, Norway, Denmark and the Netherlands.
Avarus
€4,500
An evening of new Irish and Estonian music written for and inspired by the poetry of W.B. Yeats that will take place in Tallinn, Estonia in November 2016. Performers: Avarus Ensemble, Seán Mac Erlaine and Shane O'Reilly (reading of Yeats' texts). 
Dublin International Piano Festival
€4,000
To commission American composer Frederic Rzewski to write a piece for piano performance inspired by the Irish ballad 'The Foggy Dew'. Work to be premièred by Rzewski during his concert in the National Concert Hall as part of the Dublin International Piano Festival 2016.
Institute Of Cultural Studies (Rostrevor Choral Festival)
€4,000
The Institute of Cultural Studies, a cross-community organisation in Rostrevor, County Down, is hosting Rostrevor Choral Festival from 2–5 June 2016 and is commissioning composer Eibhlís Farrell to write new choral music for the Palestrina Choir, conducted by Blanaid Murphy, to be premièred at the festival.
Paul Roe
€4,000
To commission Ailis Ni Riain to compose a new duo for Temenos (clarinets and recorders) to be premiered at the Hugh Lane Gallery, Dublin, in 2016. 
Kirkos
€3,250
To commission four Irish composers for performances in a new concert series focused on modern chamber masterworks.  
Gavin Brennan
€2,500
To commission Jonathan Nangle to compose a piece, 6–8 minutes in duration, scored for baritone saxophone and electronics. The work will be premièred by Gavin Brennan at the CMC Salon Series in October 2016. 
New Dublin Voices
€2,000
To commission Lithuanian composer Vytautas Miskinis to write a new a cappella-scored piece for mixed choir. Premiere in late 2016 and subsequently at international competitions and festivals. 
For more, visit http://www.artscouncil.ie/funding-decisions/
Published on 27 June 2016