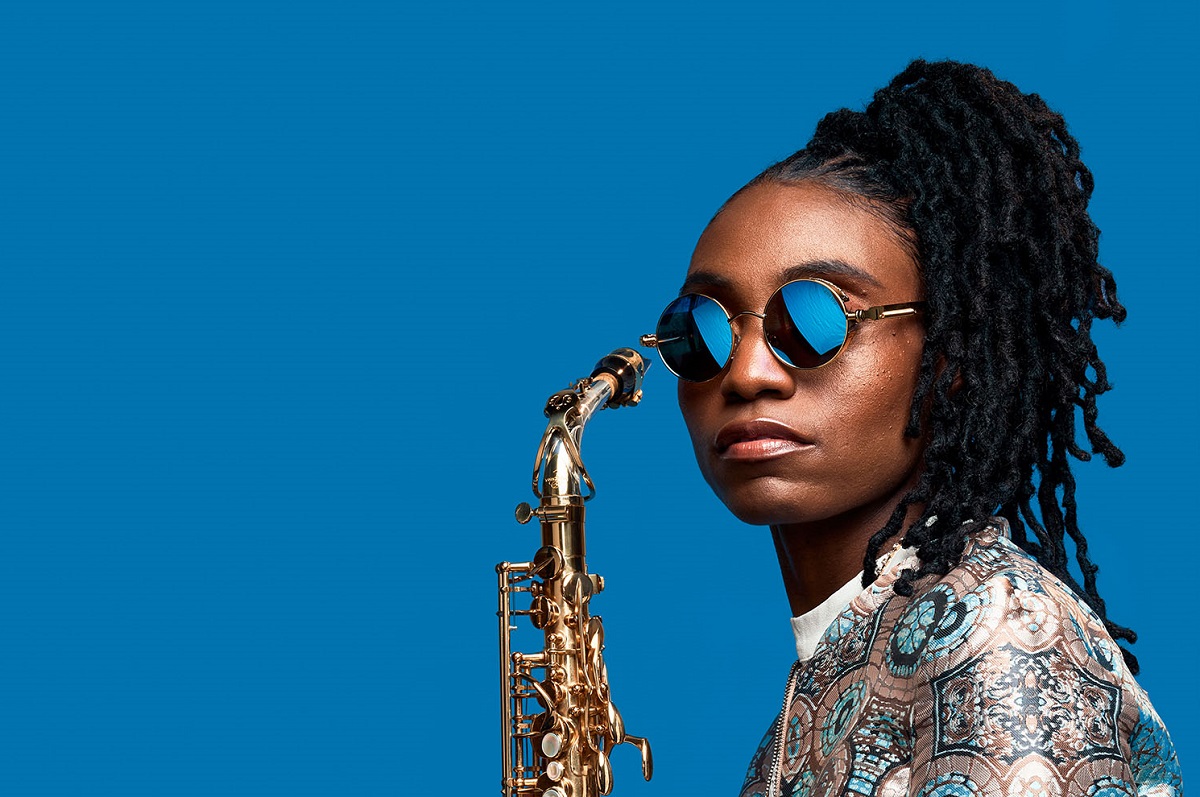 Brilliant Corners Jazz Festival to Take Place Online This Friday
Featured artists include Yurodny, ReDiviDeR, Lakecia Benjamin, Leïla Martial, Scott Flanigan, Meilana Gillard and more.
Belfast jazz festival Brilliant Corners will take place online this week. The festival – which is coordinated by music promoter Moving on Music – is now in its ninth year and will present ten concerts on 26 March, recorded in venues in Belfast, New York, Berlin, London, Paris, Dublin, Amsterdam and Maghera in Derry. 
This year's line-up includes New York saxophonist Lakecia Benjamin performing music from her album Pursuance: The Coltranes, a record inspired by American jazz musicians John and Alice Coltrane. Recorded at Belfast's Black Box Theatre, pianist Scott Flanigan will perform with saxophonist Meilana Gillard and Dave Redmond on bass, and American trumpeter and composer Jaimie Branch will perform solo, recorded in New York. Alternative duo Witch n Monk, comprised of Mauricio Velasierra on flutes and soprano and guitarist Heidi Heidelberg will also perform, as well as British pianist and composer Alexander Hawkins recorded in London's Cafe OTO. Jazz ensemble Yurodny are also on the line-up, performing from the Sugar Club in Dublin, as well as four-piece jazz ensemble ReDiviDeR, recorded at the Black Box Theatre in Belfast. 
French vocalist Leïla Martial will perform from the Centre Culturel Irlandais in Paris with her trio Baa Box, including Eric Perez on vocals and guitar, and Pierre Tereygeol on vocals, guitar and percussion. Recorded in Bimhuis jazz venue in Amsterdam, alto saxophone player Benjamin Herman will perform with his trio (Joost Patocka on drums and Thomas Pol double bass) and Belgian pianist and composer Oscar Jan Hoogland. Bassist Jack Kelly, guitarist Joseph Leighton and drummer James Anderson will perform from An Carn Arts Centre in Maghera, Derry. 
Tickets are £10 for all ten concerts and will grant audiences access to the performances for three months. 
Commenting on this year's festival, Creative Producer Mick Bonner said: 
It was quite daunting, and if I'm honest, a little deflating to have to plan a festival that is purely online. But then it started coming together and it became this incredibly rewarding project in itself. 

It's a dream line-up for us and incredibly important we continue to look outward. It's all too easy to narrow visions and limit ambitions, with bubbling and restrictions… so the idea of creating a little festival with a global contribution just felt like a much-needed stretch. It's no replacement for live music. It's something else entirely and we're very proud of it.
Also taking place as part of Brilliant Corners is a free workshop with pianist and composer Xenia Pestova Bennett on functional breathing for musicians on Thursday 25 March at 4pm. The session will cover the effects of breathing on performance anxiety, posture, onset of fatigue and functional movement and participants will learn about breathing for peak musical performance. The workshop is free but must be booked in advance. To book a place, visit: https://bit.ly/39azYES
For further details on Brilliant Corners, visit: www.brilliantcornersbelfast.com/
Published on 24 March 2021