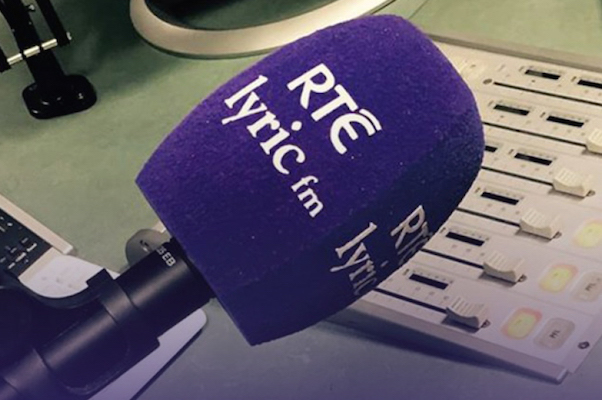 Campaign Launched to Reverse Closure of RTÉ Lyric FM Studios
Protest to take place at the University of Limerick.
A campaign has been launched to seek a reversal of RTÉ's decision to close the Lyric FM studios in Limerick.
RTÉ announced last week (6 Nov.) that it would be closing the studio and moving the music and arts radio station to Cork and Dublin. Lyric FM has been in Limerick since it was established in 1999.
Tomorrow (14 Nov.) at 5.30pm a protest will take place at the Irish Chamber Orchestra Studios on the University of Limerick campus. It will feature the Irish Chamber Orchestra, singers from the Limerick Chamber Choir, Limerick Choral Union, the Voices of Limerick, An Cór, the Gunas, Seoda Chamber Choir, East Clare Community Choir, students of the Irish World Academy of Music and Dance, and members of the wider arts and culture community in Limerick. 
University offer
Last week it was revealed that the president of UL, Des Fitzgerald, had written to RTÉ in September offering to house the station on campus. His offer came after a discussion on RTÉ television suggested the station might be closed entirely. In his letter, he said 'it is pure vandalism to abolish an entity that over 20 years has brought classical music to life for so many.'
Commenting on RTÉ's decision to close the studios, Louise Donlon, director of Limerick's Lime Tree Theatre and a former member of the Arts Council, said:
Lyric is at the heart of our cultural life here, both in terms of its location in the Cornmarket area of the city, but also its support and promotion of the arts and culture in the region. If this is allowed to happen, balanced regional development will be unimplementable and will mean nothing. What employee will ever consider decentralisation in the future if decisions can be reversed 10, 15 or 20 years down the line, with no thought to the impact on people's lives and families?
Gerard Keenan, CEO of the Irish Chamber Orchestra, added:
We are dismayed at RTÉ's proposed fragmentation of RTÉ Lyric FM. We at ICO work closely with staff and colleagues at Lyric and together with our neighbouring Troy Studios, University Concert Hall, Irish World Academy and the Limerick arts community, pride ourselves as one of the country's foremost cultural hubs. Lyric's role in advocating for the artist and building new audiences for us here at ICO has been inestimable. 
For more, follow the #keeplyricinLimerick hashtag on Twitter. 
WATCH: "I think UL's offer was a great idea, it was very innovative. I think all of this, sadly, is part of a general attack on culture." - Gerry Keenan, CEO of the Irish Chamber Orchestra (@ICOrchestra), gives his opinion on @RTE's recent decisions around @RTElyricfm pic.twitter.com/Rq4U3PNznZ
— University Of Limerick (@UL) November 14, 2019 
Published on 13 November 2019