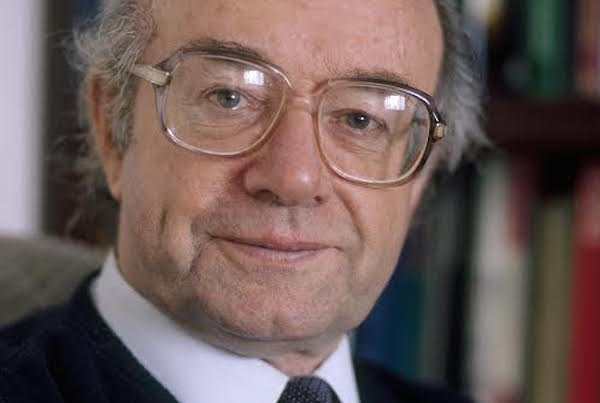 Composer John Kinsella to Receive NCH Lifetime Achievement Award
Award will be presented at the world premiere of his eleventh symphony on 29 November.
The National Concert Hall has announced Irish composer John Kinsella as the recipient of its 2019 Lifetime Achievement Award. The award will be presented at a concert on 29 November, when his eleventh symphony will be premiered by the RTÉ National Symphony Orchestra under conductor Jean Deroyer. 
Commenting on the award, Simon Taylor, CEO of the NCH, said: 
John's creative output as a composer has added enormously to the canon of Irish classical music, particularly in the genres of orchestral and chamber music, and his achievement as an Irish symphonist is unique. On the occasion of the premiere of his eleventh symphony, we are delighted to join with the RTÉ National Symphony Orchestra in celebrating a composer who has made such a major contribution to our orchestral musical life.
Born in Dublin in 1932, Kinsella studied the viola at the College of Music (now DIT Conservatory of Music and Drama). He has composed eleven symphonies, two violin concertos, a cello concerto, five string quartets and many instrumental, chamber, vocal and choral works. He composed the orchestral work Cúchulainn and Ferdia – Duel at the Ford to mark the 60th anniversary of the founding of RTÉ NSO, and, in 2012, his Symphony No. 10 was premiered by the Irish Chamber Orchestra under Gabor Takács-Nagy. 
Kinsella worked as Head of Music in RTÉ until 1988, when he resigned to focus fully on composing. He is a member of Aosdána.
Responding to the news, Kinsella said:
My sincere thanks to the Board of the National Concert Hall for the award. To receive this acknowledgment of my work from the NCH is very special indeed and to do so on the occasion of the world premiere of my eleventh symphony, performed by the RTÉ NSO with whom I have a long relationship, is particularly pleasing.
RTÉ Lyric FM will broadcast a specially commissioned feature on Kinsella and his work, This Symphonic Life, on Sunday 24 November at 6pm. The concert on 29 November will also feature Sibelius' Symphony No. 3 and Prokofiev's Piano Concerto No. 3 with pianist Vadym Kholodenko.
Previous winners of the Lifetime Achievement Award include the Chieftains (2012), Sir James Galway (2013), Dr Veronica Dunne (2014), Paul Brady (2015), the Vanbrugh Quartet (2016), John O'Conor (2017) and Shane McGowan (2018).
For further information and tickets, visit nch.ie.
Published on 30 October 2019