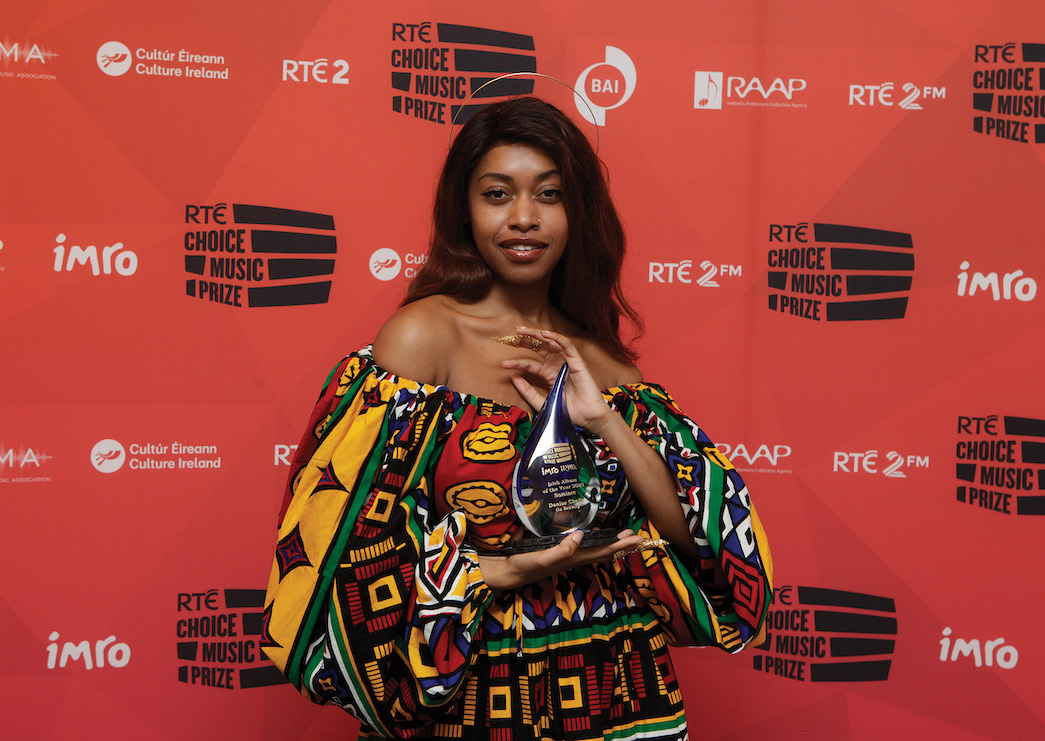 Denise Chaila Wins RTÉ Choice Album of the Year for 'Go Bravely'
Announcement made by Adam Clayton of U2 on RTÉ 2FM's Tracey Clifford Show.
Denise Chaila's 2020 album Go Bravely has been announced as the RTÉ Choice Music Prize Irish Album of the Year. It was selected from a shortlist of ten albums by a judging panel chaired by Jim Carroll of RTÉ.
The announcement was made on RTÉ 2FM's Tracey Clifford Show by Adam Clayton of U2 yesterday (4 March). Responding to her win, live on the show, Chaila said:
I feel like the entire year was kind of worth it. This has been a really really difficult year for me for so many reasons and I never anticipated as a musician having to deal with race or gender or all these things the way I had to, and I was always so frustrated with the idea that I couldn't just be a person, and have my personality.
Chaila came to national prominence following her performance as part of the Other Voices Courage series last May, and released her debut album in October. Regarding the Choice prize, she said yesterday:
I don't know how to say everything I feel right now, but there is something so significant to me about how painful this process was… In my truth, and in my unapologeticness as a black woman, to stand in my Irishness and just say, yo, I'm Irish and I'm going to make music and I'm going to be a rapper and I'm just going to do this, and I don't care if nobody has ever done this the way I want to do it before.
Go Bravely was released on Narolane records, the indie label established by Chaila and her collaborators God Knows and MuRli. Produced by MuRli, the album is characterised by powerful lyrics and Chaila's brilliant delivery and contains her hits 'CHAILA' and 'Anseo'.
The Limerick artist receives a cheque for €10,000 and a specially commissioned award as part of the prize.
The winner of the RTÉ Choice Music Prize Irish Song of the Year was also announced by singer-songwriter Ruth Anne yesterday and won by Niall Horan for his song 'No Judgement'.
RTÉ2 will broadcast a one-hour TV programme of the RTÉ Choice Music Prize, featuring performances from all the acts and interviews by Bláthnaid Treacy, on Sunday 14 March at 11.15pm.
For more, visit http://www.choicemusicprize.ie/
Published on 5 March 2021