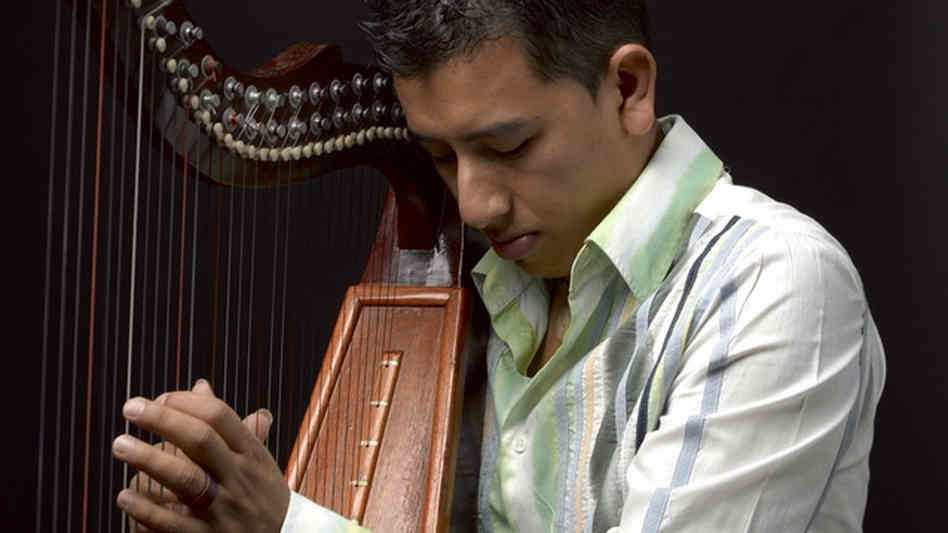 Edmar Castaneda: Finding the Harp Through Dance
The Colombian harpist Edmar Castaneda is touring around Ireland this week, with performances in Dublin, Cork, Clifden, Limerick, Carrick-on-Shannon and Bray. The New York Times wrote of Castaneda's playing that he produces 'cross-rhythms like a drummer, smashing chordal flourishes like a flamenco guitarist'.
Born in Bogotá in 1978, Castaneda plays 'el arpa Llanera', a Columbian folk harp. His earliest study of the instrument was combined with a study of the local dance form joropo – Cadtaneda attended classes with his sister.
Castaneda told The Journal of Music a few things about where he comes from as a musician, and about the effect of moving to New York as a teenager.
'I started playing the harp when I was thirteen in Colombia. There is one part of Colombia, the Plains, [in which] the harp is very popular.
'I started dancing to folk music at the age of seven. The harp — it's the main instrument of this music. The first time I saw the harp I know I was born to play; it's a gift from God.
'When I was sixteen years old I got to New York and that city changed my life, inspired me to create. This city has a mix of all cultures and my music got that too.
'My musical connection to Colombia is through the traditional music that I learnt when I was a kid, Llanera Music.'
Published on 21 October 2013