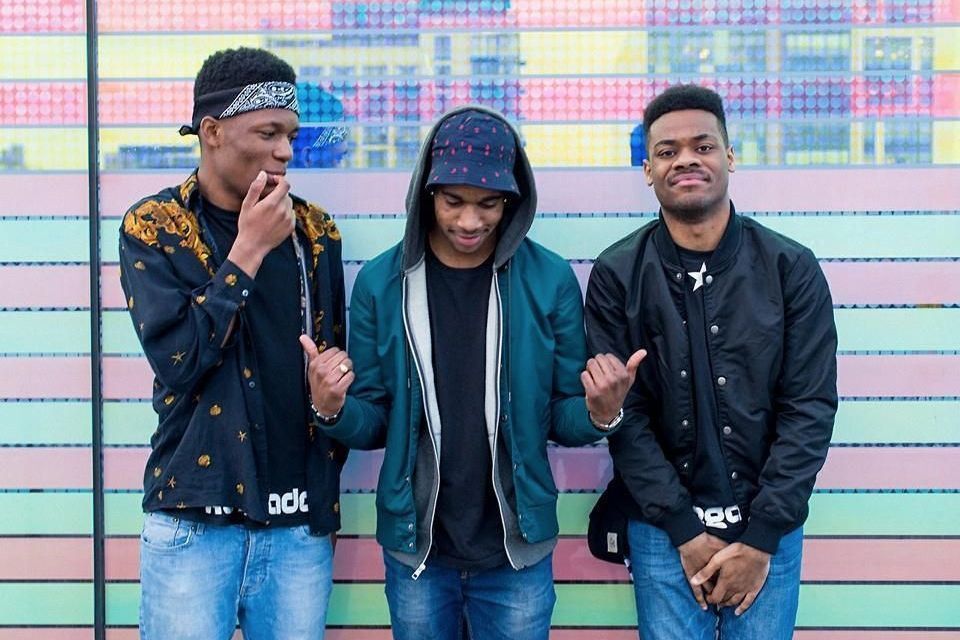 €165,300 for Irish Music in Culture Ireland Funding
Hare Squead, The Gloaming and Ann Cleare among recipients.
Culture Ireland has awarded funding of €165,300 to 44 Irish musicians and groups travelling abroad for performances from September 2017 onwards.
The highest award in the music category was €25,000 for a tour of Japan by The Chieftains later this year. Other recipients include singer Wallis Bird, hip-hop band Hare Squead, composer Ann Cleare and The Gloaming.
 
Appearances at international festivals supported by the grant include experimental music group Quiet Music Ensemble at Sacrum Profanum in Poland, harpist Máire Ní Chathasaigh at Northern Lights Harp Festival and Chamber Choir Ireland at Flanders Festival. 
One-off performances include a night of new music by Irish composers by Concorde ensemble in Hong Kong and an Uilleann Piping Day celebration with pipers from across the world. The list of Music award recipients can be found below.
A total amount of €600,000 was awarded to artists in different disciplines in this funding round, with the Music category receiving the second-highest amount, after Visual Arts at €189,400. The highest single award was to Dead Centre theatre company's touring productions (€95,000)
For the full list of recipients and funding amounts, visit https://goo.gl/uBnFs3.
Culture Ireland Summer Grants – Music 
The Chieftains Tour of Japan  
€25,000

Wallis Bird Australian tour  
€8,000

Breaking Trad Australian tour  
€7,500

Chamber Choir Ireland Performance at Flanders Festival, Belgium  
€7,000

Skipper's Alley USA tour  
€7,000 
Performance by Irish musicians at Fenians, Fremantly & Freedom Festival, Australia  
€6,000

22nd Irish Christmas Festival in Austria and Germany with The Alan Kelly Gang, Connla and Liam Scanlon 
€5,000

Concorde performance in Hong Kong  
€5,000

Ceol Productions present 'Irish Christmas in America'  
€5,000

Sharon Shannon, The Young Folk, Reálta, and Cúig at Irish Nights Kammgarn, Switzerland
€5,000

International Uilleann Piping Day 2017  
€4,500

Magnetic Music Irish Folk Festival tour in Switzerland and Germany  
€4,500

Copenhagen Irish Festival 2017  
€4,000
The Trip to Birmingham Tradfest 2017  
€4,000

Cordeen Canadian tour  
€3,500
Hare Squead European tour  
€3,500

Paul McNamara Canadian tour  
€3,500 
Flook performance in Russia  
€3,500

The Gloaming tour of USA, Canada and Europe  
€3,500

Talos UK tour  
€3,000

Irish music performances at Schottenfest, Austria
€3,000

Irish delegation to ISCM Festival, Canada
€3,000

The Finnish Irish Society 32nd Irish Festival, Finland
€3,000

Supporting musicians for Tommy Fleming US tour  
€3,000

Irish Newfoundland Traditional Music Foundation presenting the 8th Annual Féile Seamus Creagh in Newfoundland, Canada 
€3,000

Aerie European tour
€2,800

Led Farmers at Copenhagen World Music Festival
€2,500

Presentation of 'A Series of Irish Magical Master Concerts', Irish Cultural Centre, Hammersmith, UK  
€2,500

The Young Folk at Kansas City Irish Festival
€2,500

Ann Cleare new work tour, Australia
€2,500

Diatribe presenting Match&Fuse European events
€2,000

Sean Tyrrell performances in US and Canada
€2,000
Dervish performance at New Irish Cultural Centre, London
€2,000

Quiet Music Ensemble at Sacrum Profanum festival, Poland
€2,000

Réalta at Bagpipes of the World festival, Russia
€2,000

Máire Ní Chathasaigh at Northern Lights Harp Festival, UK
€1,600

Anna Mitchell tour of Germany and Netherlands
€1,200

Fintan Vallely performing Compánach with uilleann piper Tiarnán Ó Duinnchín and fiddle-player Gerry O'Connor in Germany
€1,200

Glenntown Irish Music Festival 2017, Gothenburg, Sweden
€1,200

Michael Glennon at Venice Biennale
€1,000

Patrick Joseph Keenan at Samhain Festival, St Petersburg, Russia
€1,000

Breanndan Ó Beaglaoich at Jig 'n' Reel Irish Traditional Music Week in Seoul, South Korea
€750

Leonard Barry/Leonard Podolak Canadian tour
€650

Four Winds at Festival Babieca, Spain
€600
Published on 8 August 2017