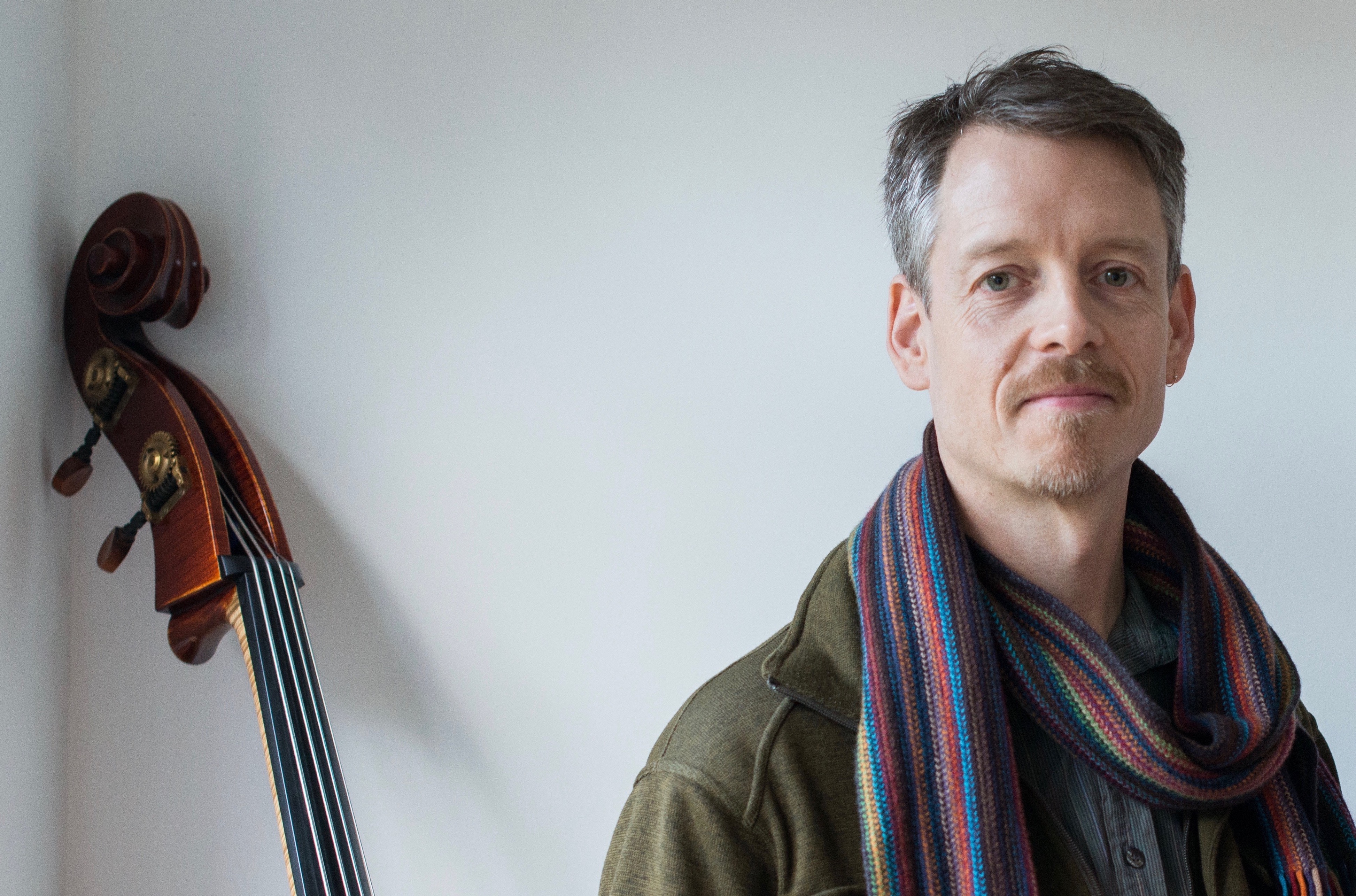 'Everyone can of course play music if they are moved to do it': Music Network Launches Instrument Hub 'to get more people playing'
Music Network has just launched a new online resource, InstrumentHub.ie, to help people find instruments, get support in borrowing, hiring or buying, and start playing music. The Journal of Music spoke to musician Malachy Robinson and Sharon Rollston of Music Network about the new scheme.
Where do you start when you are looking for a musical instrument? Even experienced musicians can struggle to find what they are looking for. It is even more difficult for parents, beginners, teenagers, or those learning music later in life. For the past twelve years, Music Network has been running the Music Capital Scheme which provides funding for professionals and groups to buy instruments, but CEO Sharon Rollston was always aware that there was a large sector that the scheme couldn't provide for. In general, only 20% of applicants receive funding, and then there may be many others who have never applied.
'We had the anecdotal evidence,' says Rollston, 'and in 2014 we decided to do a feasibility study into the idea of establishing a national musical instrument resource.' One of the suggestions that emerged from the research, which was carried out by Deirdre McCrea and Orla Moloney, and followed on from earlier research by Fergus Sheil carried out for the Arts Council, was an online resource that everyone could access. Now, following a grant from Creative Ireland, the idea has come to fruition and Music Network has launched www.instrumenthub.ie.
More people playing
Instrument Hub lists almost 200 resources including music schools providing instrument hire and teaching, lending banks, instrument makers, bursaries and scholarships, music shops, performance groups and instrument recycling schemes. 'There's a two-fold aim,' says Rollston. 'One is to get more people playing, and help people who are looking for different or new instruments, and, as well as that, to create a platform for the development of some of the new programmes outlined in the feasibility report.' Those initiatives, which will be rolled out at a later date, include projects aimed at people returning to, or beginning music, later in life. 
There are a number of places to start at instrumenthub.ie. Visitors can take the fun 'Which musical instrument suits your personality?' quiz or go directly to a search facility that can be filtered by where you are in your music journey, type of instrument, and your location. There are also a number of guides written by professionals, including sections on whether to rent or buy, identifying your instrument needs, and starting an instrument loan scheme.  
Musical ambassadors
As part of the initiative, Music Network has enlisted the support of a number of ambassadors for the scheme, including double bassist Malachy Robinson, concertina player Jack Talty, fiddler Doireann Ní Ghlacáin, songwriter-guitarist Ailbhe Reddy, trumpeter Niall O'Sullivan, flautist Catriona Ryan, and jazz pianist Greg Felton. Film interviews with the artists about the value of taking up an instrument will be released on social media over the coming weeks.
For Robinson, who spoke to the Journal of Music, 'the strength of [Instrument Hub] is in demystifying the whole business of acquiring instruments'. 
'What we do have in this country, deeply rooted, is instrumental music… but it's not seen as being for everyone, for whatever reason… everyone can of course play music if they are moved to do it.' He suggests that we have objectified musical instruments too much so they are seen as precious objects, but they should be seen as everyday objects in the home. 
You wouldn't hesitate to pick up a hurl if you felt like playing hurling… but that's every bit as specialised a piece of equipment … that's not to say that you couldn't own one and have one and hit a ball with one… This is the strength of Instrument Hub for me… people can see it as a normal thing… a normal part of everybody's life, not just to have an instrument but to think hard about what they'd like – what would this express for them?
Robinson, who plays with the Irish Chamber Orchestra and groups such as Crash Ensemble and the Far Flung Trio, says that sometimes people hear instruments and they may not even be sure of the name of them. The questions to ask are: 'What's out there? What would suit me?… There are all sorts of other instruments out there. It might be the double bass. It might be the oboe. It might be the uilleann pipes. There might be something that you only heard once or twice and you never even had a name on it, but it attracted you. People have a response sometimes to an instrument that they hear.'
One aim of the Instrument Hub initiative is that it will raise more awareness of the Music Capital Scheme and other ways of accessing instruments listed in the resources, including rent-to-buy schemes and joining groups that provide instruments. 
Although Robinson has played music all his life, he is still learning new instruments. Just two years ago, at 48, he took up the banjo. 
I did a concert with Sam Amidon and he was playing this clawhammer style banjo and singing…. To hear someone singing and playing the banjo like that there was an instant connection… it is deeply satisfying. … I took the banjo up at 48. Obviously I had played other instruments before, but there is nothing to stop people taking something up at whatever age they are.
To search Instrument Hub or take the quiz about what instrument would suit you, visit www.musicnetwork.ie/instrument-hub/. If you have an organisation, business or music group that you would like added, visit https://form.jotform.com/201451578115350.
This news item is supported by Music Network.
Published on 5 October 2020