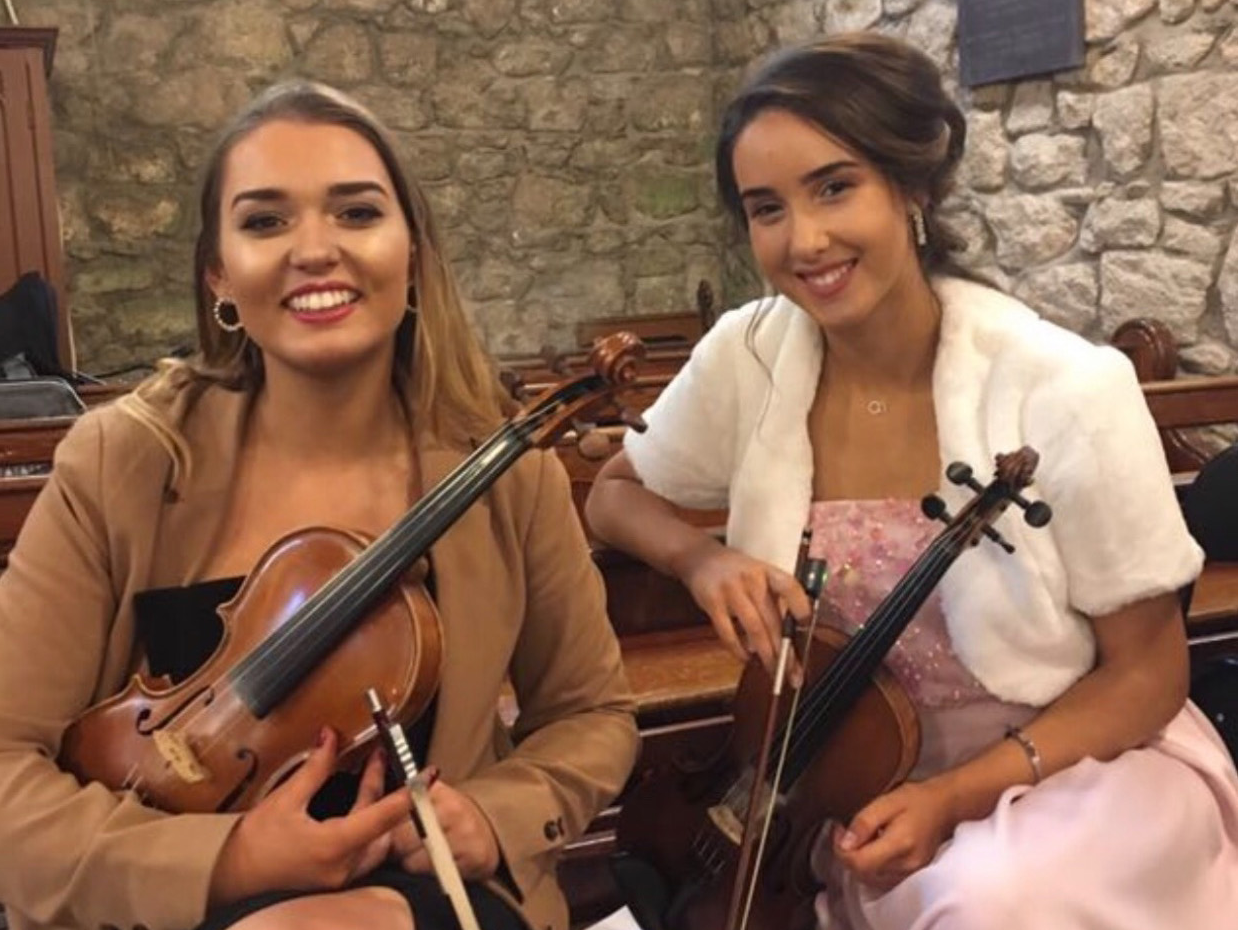 Finalists Announced for Seán Ó Riada Gold Medal Competition
Competition will take place this Friday 3 February in Cork and will be broadcast live on RTÉ Raidió na Gaeltachta.
RTÉ Raidió na Gaeltachta has announced the fourteen finalists who will take part in the Seán Ó Riada Gold Medal traditional music competition. The competition focuses on a different instrument, or set of instruments, each year and this year the focus is on fiddle. 
Established in 2010 by Peadar Ó Riada, the composer's son, through his Cuireadh chun Ceoil radio programme, the competition attracted its highest ever number of entrants this year. Among the finalists are five musicians from the USA.
The full list of finalists is as follows: Alice Bradley (Maryland), Andrew Caden (Maryland), Adam Cole-Mullen (Boston), Caoimhe Flannery (Rockchapel, Co. Cork), Joe de Georgeo (Minnesota), Ty Kelliher (Connecticut), Úna McGlinchey (Omagh, Co. Tyrone), Jason McGuinness (Dromore West, Co. Sligo), Sinéad Nic Cionnaith (Augher, Co. Tyrone), Megan Nic Fhionnghaile (Gaoth Dobhair, Co. Donegal), Macdara Ó Faoláin (An Rinn, Co. Waterford), Pax Ó Faoláin (An Rinn, Co. Waterford), Annie Smyth (Ballymacnab, Co. Armagh) and Méabh Smyth (Ballymacnab, Co. Armagh).
Commenting on the competition, Ó Riada said:
We are very happy with the development of the competition over the last 13 years and its place in the international world of traditional Irish music. Radio makes the world grow smaller, and the competition has attracted entrants from across the world through the Cuireadh chun Ceoil programme. The calibre of this year's entrants is as high as it's ever been and we believe the competition is setting a standard, and this is due in great part to the quality of its adjudicators over the years. We hope that trad audiences will tune in on the night, and we'll also have the livestream as we do every year.
The judges this year are fiddle players Connie O'Connell, Éamon McGivney and Ciarán Ó Maonaigh. The winner of the competition will receive a bespoke gold medal and €2,500. 
The final will take place at Rochestown Park Hotel in Cork at 7pm this Friday 3 February and tickets can be bought on the door for €10. The competition will also be broadcast live on RTÉ Raidió na Gaeltachta and on social media.
Visit https://www.rte.ie/radio/rnag.
Subscribe to our newsletter.
Published on 31 January 2023