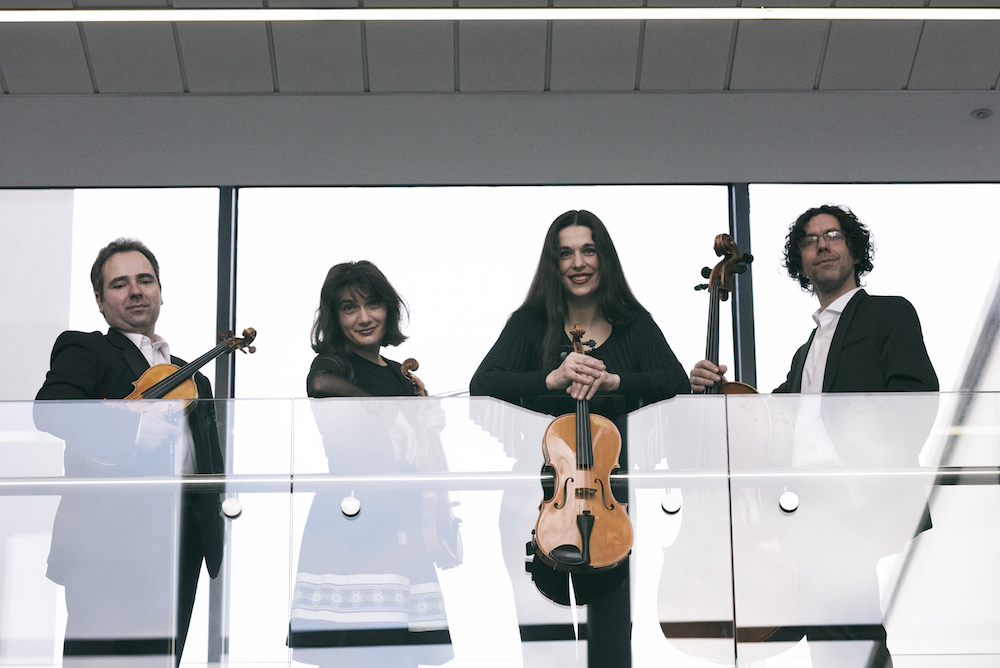 Galway Music Residency Announces 5-year Partnership with NUI Galway
Partnership will be 'critical linchpin' as NUI Galway launches new music degree.
The Galway Music Residency – the organisation that supports Galway ensemble-in-residence Con Tempo quartet – has signed a five-year partnership with NUI Galway. The new partnership will be a 'critical linchpin in the development of Music programmes at NUI Galway'. The university recently announced that it is launching a music degree in 2018 and advertised for a Senior Lecturer in Music to lead the development of the programme.
The new agreement will see Con Tempo providing masterclasses, workshops and seminars for music students, as well as a number of public performances, plus Galway Music Residency will provide a range of other supports to music study on the campus, such as seminars and internships.
NUI Galway is aiming to recruit at least 20-25 students in its first intake in September 2018. The BA in Music will provide a blend of theoretical and practice-based learning.
Upcoming events
The partnership between NUI Galway and GMR was announced at the launch of the organisation's events programme for September to December, which includes lunchtime concerts by Con Tempo on the first Tuesday of every month featuring Beethoven's late quartets; concerts of contemporary music at the Black Gate Cultural Centre featuring Kevin Volans and Amanda Feery; the '3 Saturdays: 3 Kinds of Music' series featuring genres outside classical; a screening of the film Nosferatu (1992) with music by composer Baudime Jam performed live by the quartet; and a range of other events and collaborations.
The launch, on Sunday 27 August in NUI Galway, also exhibited a range of new drawings of the quartet by artist Brian Bourke.
For further event details download the programme below or visit www.thegalwaymusicresidecy.ie
Published on 29 August 2017