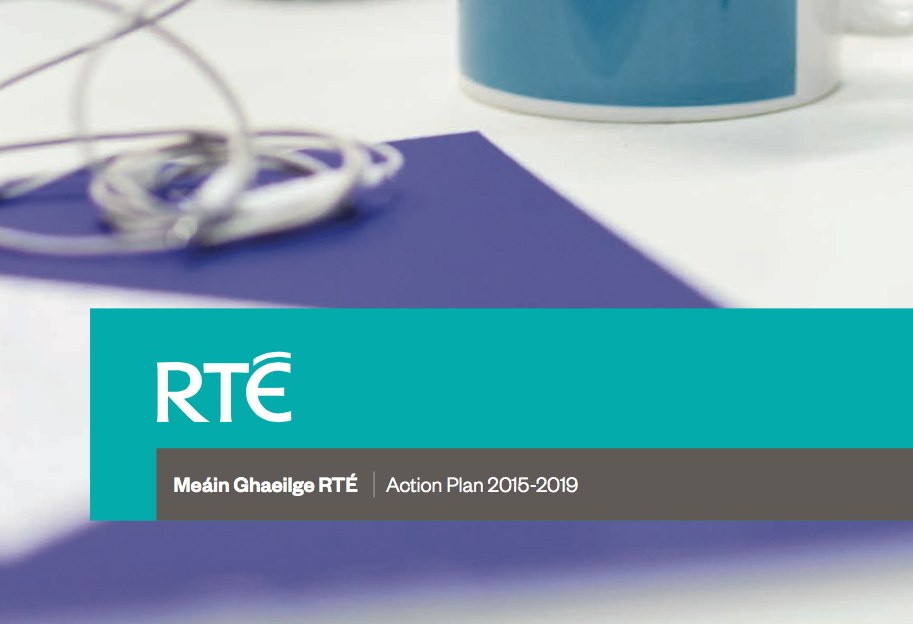 Irish-Language Pop-Music Service in New RTÉ Strategy
The creation of a 'youth-orientated Irish-language radio service' is included in RTÉ's new Irish-language strategy, which was launched today.
Among over 90 actions, the five-year strategy states that RTÉ will seek to create the new service 'by leveraging RTÉ RnaG's national transmission structure and RTÉ 2FM's contemporary music expertise.'
The initiative is one of a range of action points in Meáin Ghaeilge RTÉ, Action Plan 2015–2019, which, according to Noel Curran, Director-General RTÉ, aims to bring 'the Irish language to the centre of what we do, to normalise it within programming and events, and extend its reach across digital and social media.'
Other music-related plans include RTÉ 2FM formally introducing Irish-language songs into the playlist for the first time, and RTÉ 2FM sponsoring and launching an Irish-language album that will include high-profile Irish artists.
RTÉ Raidió na Gaeltachta, the main broadcaster of Irish traditional music and song, features prominently in the plan. Among actions relating to it are the creation of 'a mobile RTÉ RnaG-specific app', moving the station 'into a more contemporary space by creating and implementing a modern on-air imaging strategy', a partnership with Raidió na Life 'around the mutual sharing of content', and an 'archive-based project in conjunction with Digital Repository Ireland'.
The strategy also states that there will be more Irish-language and bilingual programming on RTÉ Lyric FM, Ireland's music and arts radio channel, and additional use of Irish by programme and continuity presenters. 
For more details, see the video and plan below.
Published on 1 September 2015