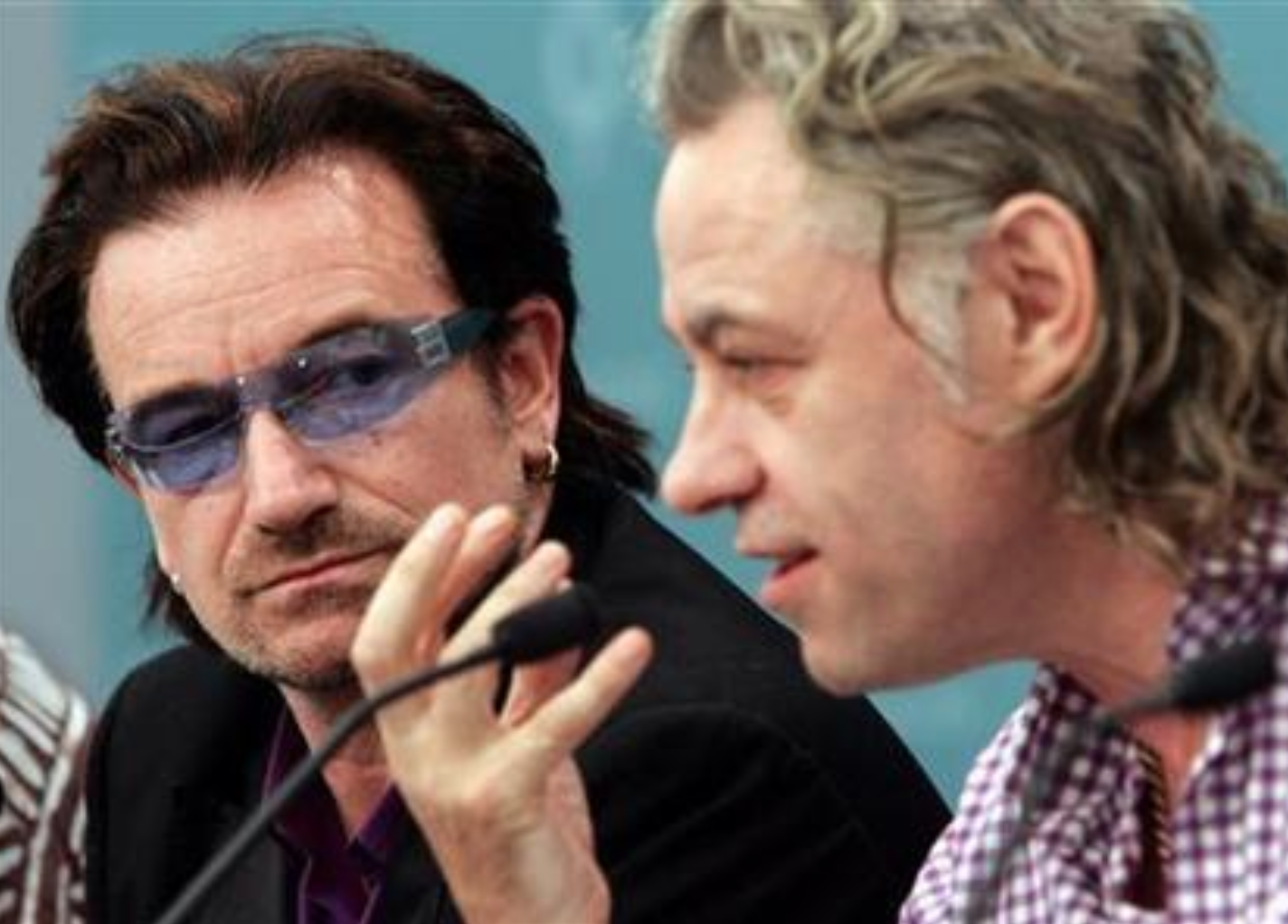 Irish Musicians Showed 'Remarkable Lack of Creativity' after Economic Crash, says Yale Professor
A new essay published in the 'Dublin Review of Books' this month asks why there have not been more songs engaging with political issues in the post-2008 period.
In an essay in this month's Dublin Review of Books, Professor Joe Cleary of Yale University in the US has published an essay on Irish music over the past fifty years that excoriates Irish artists for a lack of political songs since the 2008 economic crisis.
Focusing on rock music in particular, with some reference to the folk scene, Cleary's ten-thousand-word essay, titled 'Freedom's Just Another Word', explores Irish music over five decades beginning with the Dubliner's Revolution album of 1970 and ending with contemporary artists such as Lankum, Lisa O'Neill, Hozier and Imelda May.
After discussing the explosion of Irish rock and folk in the 1970s, and the subsequent success of artists such as Stiff Little Fingers, The Boomtown Rats, U2, Paul Brady, Christy Moore and Sinéad O'Connor, Cleary's critique asks why Ireland's most well-known artists have have not engaged more with political issues in their music since the crash. He writes that 'folk and rock celebrities' were 'out of touch with younger audiences, and joined the rich lists'. He continues:
Have Van Morrison, U2, Geldof, Paul Brady, the Undertones, Sinéad O'Connor, the Cranberries (before the tragic death of Dolores O'Riordan) had anything provoking to say to that decade or more of bank bailouts, austerity, healthcare cuts or extreme housing crises? Nothing notable of any great significance from Christy Moore, [Dónal] Lunny, Shane MacGowan, Dolores Keane, Sharon Shannon, Frances or Mary Black or leading figures more associated with the folk music end of things either. … Is there even one post-2008 political song that captured the public's imagination about the banking collapse, the corporate bailouts, the Troika impositions, the 'loss' of national sovereignty, the Brexit-crisis years?
The essay argues that in the 1980s and 90s, the campaigning work of artists such as Geldof and Bono moved Irish rock music away from 'social movements of any clearly-defined political kind' and focused on 'single-issue campaigning philanthropy' and 'good capitalism'. Cleary says that, subsequently, during the economic boom of the 2000s, Ireland's 'most feted exponents – singers, managers, entourages – became part of the new Celtic Tiger entrepreneurial elites, many apparently cosily so.'
Cleary, who is a professor in the English department at Yale and is author of Outrageous Fortune: Capital and Culture in Modern Ireland, co-editor of the Cambridge Companion to Modern Irish Culture, and a former lecturer at Maynooth University, describes as 'astonishing' the musical response to the crisis of 2008.
Folk and rock musicians had engaged with the Troubles in various ways and had produced memorably angry songs directed against Catholic conservatism and clerical or state child abuse. But after 2008 what has resonated most has been the voluble sound of silence or, in other words, a remarkable lack of creativity, certainly from the most established figures in folk and rock musics alike.
The essay ends by saying that the 'problem was not simply an Irish one', and that 'rebel or folk music never developed any vocabulary… to deal with capitalism'; the 'sound of silence… has surely something to do with wider shifts of social and musical circumstance.' Cleary concludes by asking if there is 'any kind of music that can speak out not just to the sufferings of the most oppressed in contemporary society, but that can sharpen aspirations for a new order where such suffering would not be so routine'.
To read the full essay, see here.
Published on 17 July 2020