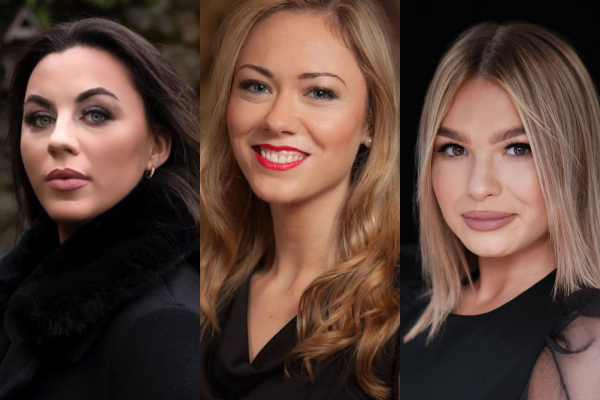 Irish National Opera Announces Premiere of Amanda Feery Opera
'A Thing I Cannot Name' will be screened as part of the West Cork Literary Festival on 27 July.
Irish National Opera has announced that Amanda Feery's new opera will be premiered at the end of July online.
A Thing I Cannot Name looks at female desire from the point of view of three women at different life stages. Set in a rented flat on a busy Dublin street in different years, the libretto by writer and journalist Megan Nolan explores sexual desire, desire for another woman's life, and the desire for motherhood. The three women are played by Kelli-Ann Masterson, Rachel Goode and Aebh Kelly.
The 20-minute opera, commissioned by INO, was filmed this month and will be streamed via the West Cork Literary Festival on 27 July at 7pm. A six-piece ensemble is conducted by Elaine Kelly and the director is Aoife Spillane-Hinks. Feery has been a participant in the ABL Aviation Opera Studio with INO over the past two years and previously wrote As Above, So Below, which was performed last January.
The screening will be followed by a conversation with Feery and Nolan. Booking is now open and tickets are €5.
Visit www.irishnationalopera.ie.
Published on 10 June 2021