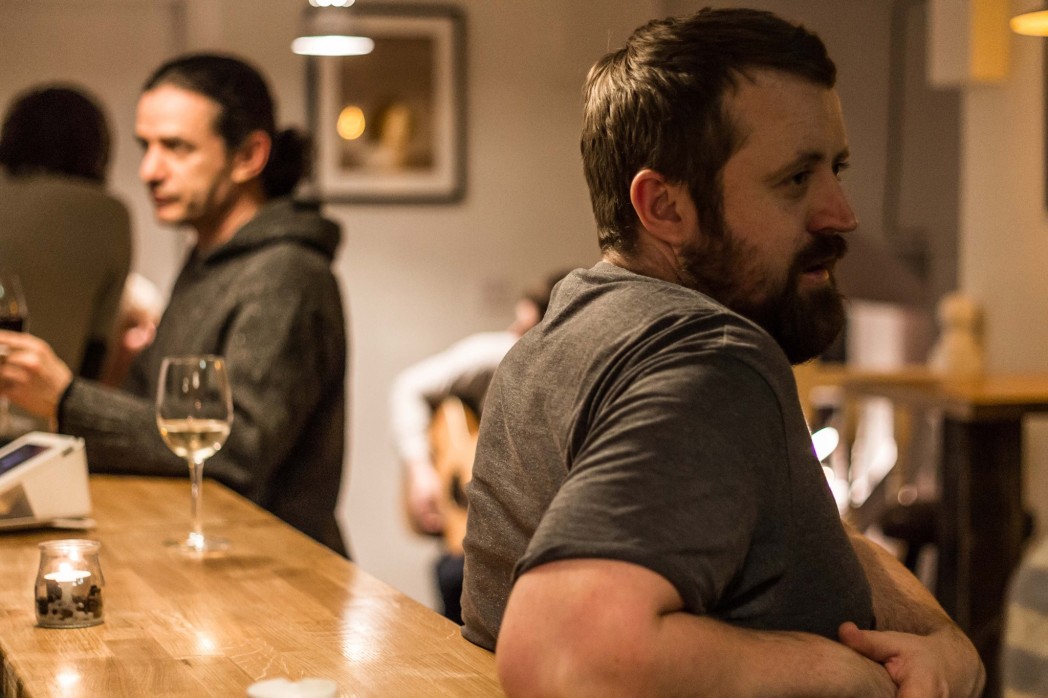 'It has really allowed us to step back and look at the creative aspect of being a venue': Black Gate Online Sessions Continue with Mick Flannery, SON, Raelach Records and Sun Collective
The series has already featured Niamh Regan, Anna Mullarkey, Ultan Conlon and Origin Story.
The Black Gate music venue last month launched an online series of concerts, the 'Black Gate Sessions'. Featuring a range of Irish musicians, the series is a mix of intimate performances and interviews with the selected artists that are then shared on the Black Gate's YouTube channel. 
The series launched on 28 December with emerging indie band New Dad as the first act. Since then, the series has featured jazz act Origin Story, Galway singer-songwriter Ultan Conlon, composer and electronic artist Anna Mullarkey, singer-songwriter Niamh Regan, singer and guitarist Rodney Owl and jazz musician and composer Jamie Toomey and the ConTempo Quartet. The series continues this evening at 9pm with indie-folk ensemble Sun Collective, while tomorrow's concert will feature the duo of guitarist Niwel Tsumbu and percussionist and composer Éamonn Cagney. 
The series is funded as part of the Department of Tourism, Culture, Arts, Gaeltacht, Sport and Media's Live Performance Support Scheme, launched in November. 
Speaking to the Journal of Music, manager and co-founder of the Black Gate, Peadar King, said: 
Since March, we had been struggling to see how live events could become a thing again. This initiative by the Department of Tourism, Culture, Arts, Gaeltacht, Sport and Media has been so successful in working with venues to safely run concerts during COVID-19, and for each venue to be able to bring their own slant and individuality to the production and how they package them for audiences. 

We wanted to give people a little window into each artist during the performances, and so we did some casual interviews with everyone, so the audience can get to know the performers a bit too. It has really allowed us to step back and look at the creative aspect of being a venue – producing beautiful experiences for audiences, with compelling and amazing musicians.
The Black Gate Sessions will continue until the end of the month with performances from Argentinian songwriter Agustina Taborda, Mick Flannery and SON, indie-folk duo VARO, Raelach Records and more. All concerts in the series can be watched back on the Black Gate's YouTube channel. 
Venue collective
The Black Gate is also a member of Live Venue Collective, a group of 28 independent Irish music venues (including the Button Factory, Roisín Dubh, Whelan's and the Spirit Store), which came together last year during lockdown. The group discusses the live music scene in Ireland and engages with the department on such issues. 'We are delighted to be part of a new and exciting grouping … who have really helped to shape us all into a coherent voice that highlighted the challenges and faced by venues and artists during the past year', said King. 'The department has worked with us all, to find creative ways to support the live music industry, and to provide continued engagement between musicians and audiences. I think from artists, venues and audience perspectives, the project has been a big success'.

The Black Gate have also recently launched their record label, Black Gate Records, releasing Niamh Regan's debut Hemet last year which has just been nominated for the RTÉ Choice Music Prize. 
To watch the Black Gate Sessions, visit: https://bit.ly/3i22qMg
Published on 12 January 2021