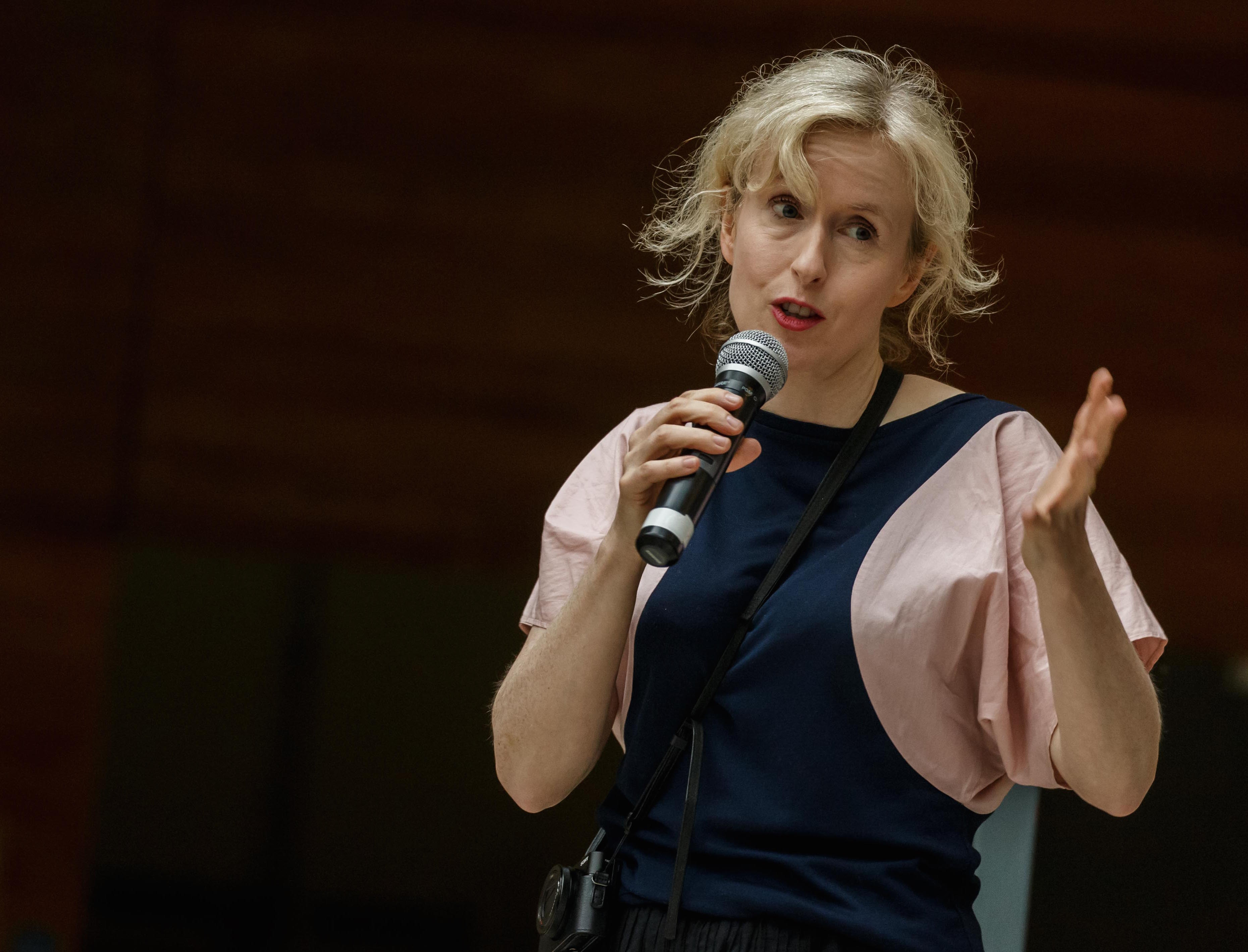 Jennifer Walshe Commissioned by Borealis Festival
New work will feature Áine O'Dwyer, M.C. Schmidt, instrument builder Lee Patterson and Norwegian ensembles Streifenjunko and Vilde&Inga.
Irish composer Jennifer Walshe has been commissioned by the Norwegian experimental music festival Borealis to compose a major new work with philosopher Timothy Morton.
The work, titled TIME TIME TIME, is a co-commission with four other international festivals, Sonic Acts in the Netherlands, MaerzMuzik in Germany, the London Contemporary Music Festival/Serpentine Galleries and Ultima Oslo Contemporary Music Festival.
TIME TIME TIME explores 'the multiplicity of temporalities at the heart of being human' and will feature Walshe, Áine O'Dwyer, M.C. Schmidt, instrument builder Lee Patterson and the Norwegian ensembles Streifenjunko and Vilde&Inga.
The audience will also be involved in that they will be monitored by heat-sensitive cameras throughout the performance and this will influence the duration of the piece.
A note on the work reads:
Time. If no one asks us, we know what it is. Or at least we know what one of the different versions of it is. Deep ecological time, evolutionary time, time travel, longitude, time expansion and contraction, alternative timelines and parallel universes. Polyphasic sleep, anti-ageing creams, fertility clocks, black holes and artificial intelligence. The groups of neurons forming population clocks within our brains, the nanosecond of difference between the space-time of our feet and heads, the monitoring of every second through our devices.

Dinosaurs. And crying.
TIME TIME TIME will be performed at Sonic Arts on 24 February and Borealis in Bergen on 9 March. Dates of performances at the other festivals are not available yet. For more, visit http://www.borealisfestival.no/shows/time-time-time-2/
Read our review of Walshe's recent work The Worlding at Model Arts Centre.
Published on 28 November 2018