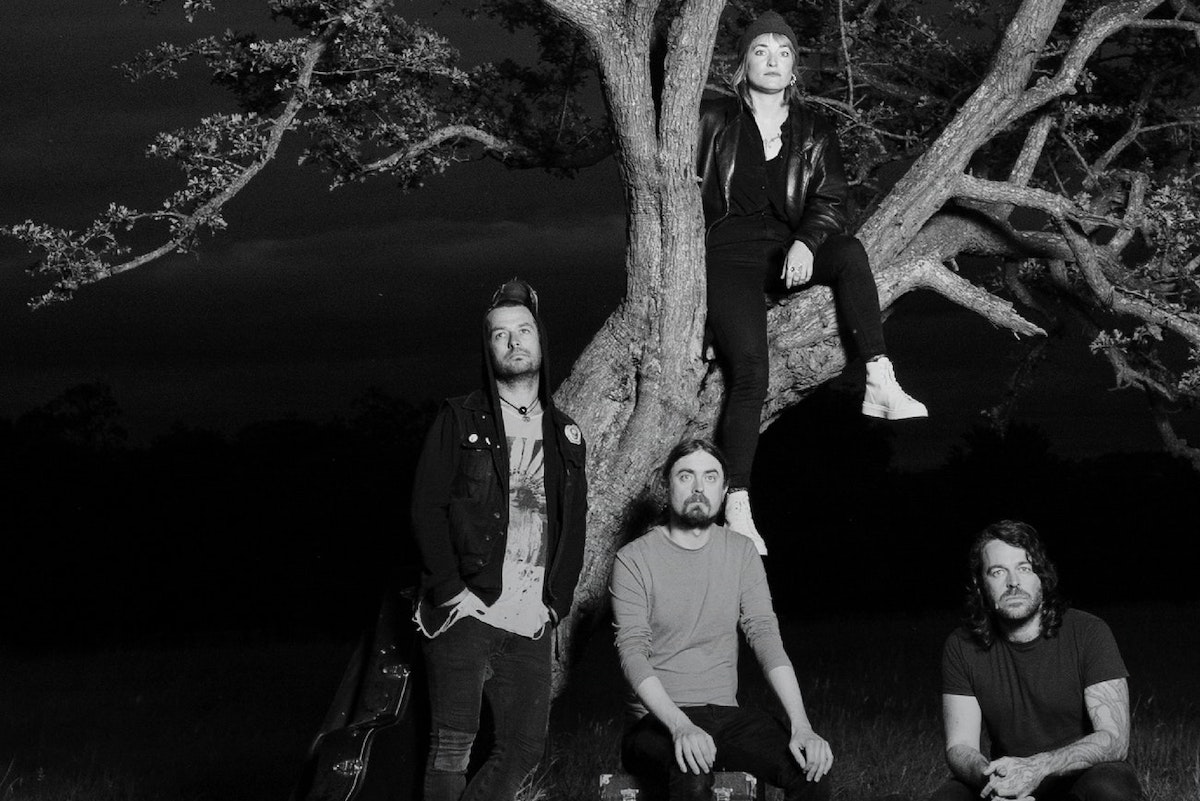 Lankum's 'A National Disgrace' to be Streamed Live from the Abbey Theatre this Saturday
Event inspired by a performance of the 'The Plough and the Stars' in 1926 which caused riots and became known as 'A National Disgrace'. Show will include music from all three of the band's albums.
This Saturday night (15 August), Lankum will present 'A National Disgrace', a new stage show involving theatre, music and comedy, live-streamed from the Abbey Theatre. 

Ticket-holders will be able to view the performance live online, which will feature a scripted theatrical performance, including two sets by Lankum and a selection of Irish musical guests and comedians who have not yet been announced, although hints will be shared on Lankum's social profiles in the coming days. 

Lankum's set will feature music from all three of their albums and they will be joined on stage for the first time by the guest musicians who accompanied them on The Livelong Day. 

Describing the event in a social media post, the band wrote

The two sets will form continuous pieces of music devised by the band and producer John Spud Murphy, containing a number of never before performed songs alongside their more popular works, linked with completely new arrangements of drones and soundscapes, and interwoven with specifically selected audio samples from the world of Irish history and folklore.

The event is inspired by a famous event at the Dublin theatre in 1926 when audiences rioted during the second performance of Sean O'Casey's The Plough and the Stars. The poet W.B. Yeats took to the stage and said to the audience, 'You have disgraced yourselves again!' The evening famously became known as 'A National Disgrace'. 

Lankum's 'A National Disgrace' is ticketed at €12 and will be broadcast live at 9pm on Saturday 15 August, remaining online for ticket-holders for twenty-four hours after airing. 

For tickets, visit https://bit.ly/3gQdzhz
Published on 12 August 2020