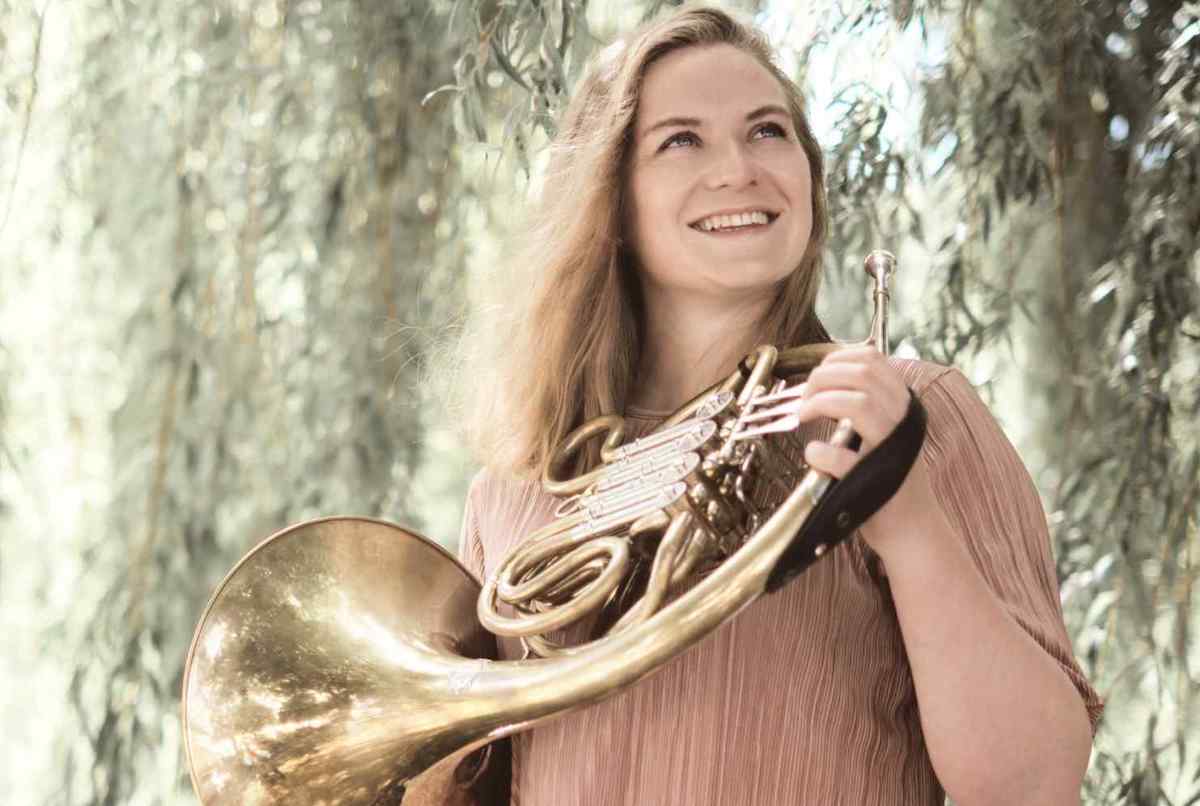 Latest Appointments and Awards in Music (October 2023)
A round-up of recent appointments and awards in music with news from the Irish Chamber Orchestra, the Arts Council, Belfast International Arts Festival, the Open University in Ireland, the Royal Irish Academy of Music, UCC, and the Department for Tourism, Culture, Art, Gaeltacht, Sport and Media.
The Irish Chamber Orchestra has announced three new appointments to the orchestra this month. 
Aoife Nic Athlaoich has been appointed to the role of Principal Cellist, bringing to the ensemble her extensive experience with both modern and baroque cello. She is also the sub principal cellist with the Irish Baroque Orchestra and a co-founder of the Solas String Quartet. In addition to her performing career, Nic Athlaoich is an educator, lecturing at the MTU Cork School of Music, and teaching at both the Royal Irish Academy of Music and the University of Limerick.
Stephen Nicholls has been appointed Principal Horn. After graduating from the Guildhall School of Music and Drama in London in 2008, he was appointed Second Horn of the Irish Chamber Orchestra. He is also a freelance musician and has worked with many orchestras across Ireland and abroad including the London Philharmonic Orchestra, Royal Philharmonic Orchestra, the BBC Concert and Philharmonic Orchestras, Royal Liverpool Philharmonic and formerly the RTÉ National Symphony Orchestra.
Hannah Miller also joins the ICO on horn. Miller completed a master's programme at the prestigious Juilliard School in New York, where she was awarded the William Schuman Prize for outstanding achievement in music and leadership. She took on the role of Associate Principal Horn with the Kuopio Symphony Orchestra in Finland at the age of 21 and has since worked with orchestras and ensembles including the Royal Liverpool Philharmonic, BBC National Orchestra of Wales, and the Tapiola Sinfonietta. She is also a member of the Dublin-based contemporary group Kirkos Ensemble.  
Visit https://shorturl.at/IKRT0
–
The Arts Council has announced the recipients of the 2023 Agility Award, Round 2. The award, which was established in 2020 as a response to the pandemic, aims to support individual artists across all art forms. 
This round of funding saw a total of €2.8 million allocated to 597 individuals, each receiving a grant of up to €5,000. This brings the total distributed in Agility Award funding to €5.6 million in 2023. 
Recipients in the music category include traditional singer Muireann Nic Amhlaoibh, baritone Owen Gilhooly and cellist and singer Kaitlin Cullen-Verhauz. In the opera category, soprano Ava Dodd and pianist and violinist Rebecca Warren have been awarded funding; and in the traditional arts category, fiddle player Nollaig Casey and dancer Siobhan Butler are among those awarded funding. 
Visit https://shorturl.at/xOP24
–
Belfast International Arts Festival has recently appointed Fiona Kane to the role of Chair of the Board of Directors. 
Since 2016, Kane has held the role of Director of the Vice-Chancellor's office at Ulster University, handling a variety of responsibilities including strategic oversight and leading the Executive Support Team. Prior to this, she was the Marketing Communication Director at the Strategic Investment Board, overseeing strategic communications for major infrastructure projects. In this role, she was a member of the winning bid team for the inaugural UK City of Culture, awarded to Derry–Londonderry in 2013. 
Kane succeeds outgoing Chair Louise Johnston, who will continue serving on the board as a Trustee. The 61st edition of the Belfast International Arts Festival is currently taking place, running until 5 November. 
Visit https://shorturl.at/jsCNP
–
The Open University in Ireland has presented conductor David Brophy with an Honorary Doctorate in acknowledgement of his substantial contributions to music, education and the arts. The award was presented as part of a degree ceremony at Croke Park earlier this month during which 156 students graduated. 
'David Brophy's dedication to the arts and his ability to engage and inspire through music exemplify the values and mission of The Open University,' said John D'Arcy, Director of the Open University in Ireland. 'His work has enriched the cultural fabric of our society, and we are thrilled to award him with this Honorary Doctorate. We believe his influence will continue to resonate with future generations of artists and learners alike.'
Visit https://shorturl.at/chNVZ
– 
The Royal Irish Academy of Music has partnered with Irish law firm Eversheds Sutherland in selecting four musicians for the 2023 Eversheds Sutherland Accelerator Academy. This initiative is designed to offer support to young musicians through a comprehensive two-year development programme.
The musicians selected for the programme include cellists Elizabeth Troup (age 15), Anna Varga (age 18), and Adam Joyce (age 16), as well as violinist Sarah Brazil (age 15).
A significant feature of the Accelerator Academy is mentorship from concert pianist Finghin Collins. Participants will also receive financial assistance to help cover essential out-of-pocket expenses.
This initiative represents the third cohort to join the programme since its inception in 2019, bringing the total number of participants to twelve.
Visit https://shorturl.at/fh467

(From L to R) Elizabeth Troup, Adam Joyce, Deborah Kelleher, Director of the Royal Irish Academy of Music, Anna Varga, Alan Connell, Managing Partner at Eversheds Sutherland Ireland, and Sarah Brazil.
–  
University College Cork (UCC) has awarded Bobby Gardiner with an Honorary Masters degree, presented during a ceremony on 23 October. Gardiner is a distinguished button accordionist, melodeon player, educator and composer who was honoured by the university where he previously worked for his substantial contributions to Irish traditional music. 
'I am humbled, honoured, excited and extremely grateful to UCC for granting me this unexpected award here today and for friends and colleagues who got together to make it all happen', said Gardiner. 
I had 40 very happy years in the Department of Music, UCC, tutoring students on the accordion and melodeon, watching their progress and eventually setting them on the road to making their own contribution to Irish music. With positivity, curiosity, and dedication, every student in UCC can realise their dream.
Visit https://shorturl.at/fqJX6
–
The Department for Tourism, Culture, Art, Gaeltacht, Sport and Media has allocated over €850,000 in funding to local authorities for nine cross-border creative projects. This funding, part of the Creative Communities on a Shared Island scheme, aims to enhance connections between communities across the island of Ireland through various creative and cultural activities.
Among the recipients are Fingal County Council, which was awarded funding for its project focusing on dementia inclusive community-based choirs from Dublin, Antrim and Down. 'Sharing Songs and Unforgettable Voices' will involve the commissioning of new choral pieces for the choirs to perform together, challenging assumptions related to age, ability and geography. 
Cavan County Council also received funding for its Dance Connects initiative. This 24-month creative collaboration involves dance practitioners from Cavan, Monaghan and Fermanagh-Omagh, in partnership with local authorities, Queen's University Belfast and UCD. The project will encompass a broad range of dance genres ranging from sean-nós to flamenco, with the overall goal of establishing networks, facilitating skill-sharing, developing a comprehensive database and website, and engaging the public through an extensive engagement programme.
Visit https://tinyurl.com/3v63bac9
– 
Subscribe to our newsletter. 
For September appointments, see here.
Published on 24 October 2023