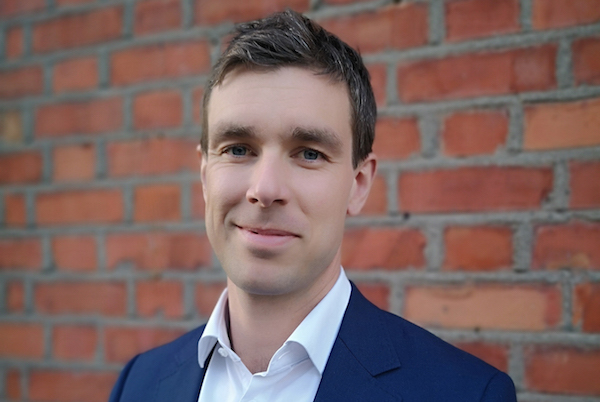 Liam O'Connor Appointed Director of the Irish Traditional Music Archive
Fiddle-player to take up new position in August.
The Irish Traditional Music Archive has announced the appointment of Liam O'Connor as its new Director. He will take up the position in late August. The current Director Grace Toland, who announced that she was stepping down earlier this year, is to stay with the organisation in a new role.
O'Connor is a qualified teacher and is known as one of the outstanding fiddle-players of his generation. He has researched the collector P.W. Joyce, which was the subject of his Master's thesis and the focus of a digital music partnership with ITMA. He also undertook research on Irish-language songs recorded between 1928 and 1931 in the RIA Doegen Collection.
In 2002, O'Connor was awarded the TG4 Gradam Ceoil Young Musician of the Year; in 2009 he released a duet album with piper Seán McKeon, Dublin Made Me; and in 2017 he released his solo album, The Loom.
He was previously a member of the boards of ITMA and the Folklore of Ireland Society and also served on the TG4 Gradam Ceoil selection panel.
Commenting on his appointment, O'Connor said:
Is onóir pearsanta domsa ár bhfoireann sa Taisce Cheol Dúchais Éireann a stiúrú agus muid ag obair go dian le chéile. [It is a personal honour for me to lead and work with the staff of ITMA.]

I am truly honoured to be given this opportunity to be Director of ITMA. I have been a user of ITMA for over 20 years and now have an opportunity to lead a team in shaping its future. I am very determined to deliver on the exciting opportunities ahead for ITMA. 

While working collectively on various short-term projects with the experienced ITMA staff we have achieved great outcomes to date. Now I look forward to developing successful long-term relationships with the staff, the Board, key-stakeholders and our users.
ITMA Chairman Brian Montague commented:
We are delighted to announce the appointment of Liam O'Connor to lead ITMA in this important stage of its development. Liam, a teacher by profession, is well known in traditional music circles, and beyond, as one of the leading fiddle players …. His work on the collection and preservation of music is also highly regarded including extensive research on the collector P.W. Joyce.
The Irish Traditional Music Archive, in Merrion Square, Dublin, was co-founded in 1987 by Nicholas Carolan and Harry Bradshaw and is funded by the Arts Council. It now holds the largest collection of Irish traditional music and song in the world.
For more, visit www.itma.ie. 
Published on 13 June 2019