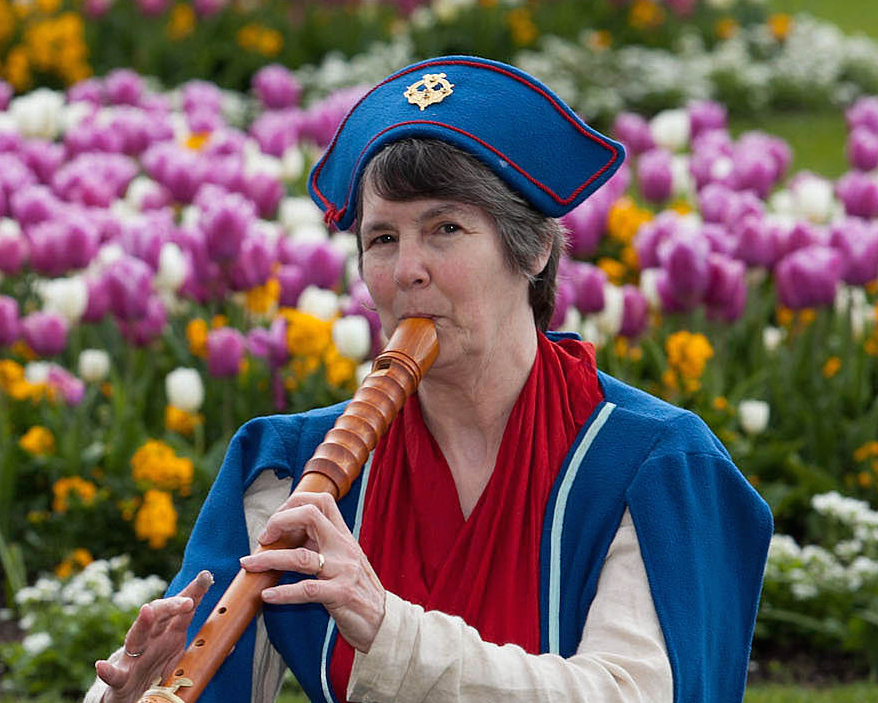 'To me, it's like pop music': An Interview with Maura Ó Cróinín of Galway Early Music Festival
The 24th Galway Early Music Festival takes place this weekend, featuring Sharon Carty, the York Waits, the Gregory Walkers, L'ensemble Obsidienne and Siobhán Armstrong. Director Maura Ó Cróinín spoke to the Journal of Music about the world of early music and the development of the scene in Ireland.
In 1995, Maura Ó Cróinín and some friends travelled from Galway to Waterford for the Lismore Early Music Festival, 'It was a lovely atmosphere … we were really taken with the York Waits. They were playing music and instruments that we hadn't heard before even though we were interested in early music.' That visit was the spark for their own festival, founded in 1996, and which is now in its 24th year.
Galway Early Music Festival's almost two and a half decades have coincided with significant growth in the early music scene in Ireland: Sligo Early Music Festival (now the Sligo Festival of Baroque Music) began in 1995, the East Cork Early Music festival in 2003, and the Ardee Baroque festival in 2004. There is also the Irish Baroque Orchestra, established in 1996, the Historical Harp Society of Ireland, which was founded in 2002, and a range of other ensembles and initiatives. The Royal Irish Academy of Music now provides specialist training in early music.
Ó Cróinín had always been interested in the music of the past, its diversity and unique textures, and the challenge and excitement of its rediscovery. In the 1960s in the United States – where she is originally from; she moved to Ireland to study Medieval Studies at UCD in the 70s – she heard recordings of one of the pioneering early music groups, New York Pro Musica, and subsequently taught herself the recorder.
'I taught myself, and then I taught my sister, so I had somebody to play with!' Her sister is now a violinist and violist with the Philharmonia Baroque Orchestra and Chorale in San Francisco. Maura is Chair and Director of the Galway Early Music Festival and responsible for curating the annual event.
Several hundred years
'Early music' is a broad term. It covers several hundred years of music, from the ninth century, when neumes notation started to be used to record chant, right up through medieval times, the Renaissance and the Baroque era of the 1600s and 1700s. Part of the fascination for Ó Croínín is that the period that early music covers is always shifting as we learn more about the musical practices of the past – 'There is so much still to uncover', she says. Early music is informed by the practice known as Historically Informed Performance (HIP) – 'You're looking at the music academically. You're finding a base for the reason that you're doing it a certain way, you're researching the instruments, you're making the instruments…'
The appeal is ultimately musical, however: 'I like the spareness of a lot of early music, which leaves a lot of room for improvisation. For some reason it speaks to me. In medieval and Renaissance music, I have to admit that I like the fact that the pieces are fairly short – to me it's like pop music.'
The motivation behind the Galway festival was not only a fascination with the music, but that it would connect in with the city's medieval origins.
Our idea all along was that the festival was for Galway and Galway people. It was to get them interested in their medieval heritage and the music of Galway and to show the contacts that we had with Europe… to create a context for a kind of music…'
In the first year, they asked the York Waits to appear and the English group have returned since. This year, the Festival has asked them to connect in with its theme of dance. 'They are a Renaissance dance band par excellence' says Ó Cróinín. The York Waits perform Renaissance dances from all over Europe including pavans, almandes, calliards, basse dances and branles – on early wind instruments such as shawms, sackbuts and curtals. 
One of the things I really like about the York Waits is that they play a combination of instruments which I think gives people a great soundscape…. they also have very beautiful recorder consorts…
The Irish baroque and early music
A noticeable change in the early music scene in Ireland is the deeper research into Irish music of the Baroque period and earlier. It can still be the case that 'when people think of early music they tend to think of England…', but, she says, 'people are starting to look at music in Ireland.'
'[F]or a long time people thought… all there is is traditional…', but she cites examples such as Siobhán Armstrong's 'fabulous CD of music from 16th-century Ireland' and Peter Whelan's 'Irish State Musik' project from 2017. Last year, Galway Early Music featured 'The Piper and the Fairy Queen', a project of Camerata Kilkenny featuring uilleann piper David Power that explored traditional and Baroque music from the 1700s. In this year's festival, the Historical Harp Society of Ireland will present an Early Irish Harp Discovery Day, including a recital of harp music and harpers' songs with Armstrong and sean-nós singer Róisín Elsafty. 
Other highlights of the festival include Sharon Carty's 'Suitcase Arias' on 24 May at St Nicholas' Church, featuring arias that famous singers of the 17th and 18th centuries would bring with them on their travels, 'inserting' them into operas by other composers. On Friday afternoon, a new early music group featuring Yonit Kosovske (harpsichord), Wolodymyr Smishkewych (voice and percussion) – also the presenter of RTÉ Lyric FM's early music programme Vox Nostra, Yovanna Torres Blanco (dance), and Redmond O'Toole (guitar) will perform at the Mick Lally Theatre. 
L'ensemble Obsidienne from France will perform on Saturday in the same venue.
They are our medievalists. They are doing work from the Manuscript of Bayeux, which dates from the 1500s. The interesting thing is that most of the programme will be songs, but they are songs that are meant to be danced to… Before you had instrumental music for dancing, you had the the voice. It was used all the way through, and you still have it in Breton dancing and a lot of traditional dancing. They're fabulous musicians. 
Reward
The festival concludes with the Gregory Walkers (Laoise O'Brien, Malachy Robinson  and Eamon Sweeney) joined by dancer Kelsey Schuhle, performing a mix of traditional and Baroque music and dance from Ireland, England, France and Spain.
A lot has changed in music in Galway over the twenty-four years of the festival. O Cróinín cites the growth of Music for Galway as one of the welcome developments – 'a most amazing organisation. It's grown in strength and in the width of what it offers'– and yet she is disappointed by the fact that Galway still has no concert hall. She is part of a group, with Music for Galway, that has been advocating for one for several years.
But the changes in the early music scene are real. In the 1990s, when Ó Cróinín and her colleagues began the festival in Galway, people initially asked them: 'How young were the children we were working with? How early in the morning are the concerts?' In recent years, there has been an 'explosion of [early music] ensembles' in Ireland – 'I can't keep up with them'. During the festival, even though she is always very busy organising, she makes time to enjoy the music: 'While I'm always running around in between, when a concert starts, I go in and sit down. I need a little bit of a reward.' 
The Galway Early Music Festival takes place on 24–26 May in various venues in Galway. For full details, visit http://galwayearlymusic.com or download the brochure below.
This festival preview is supported by Galway Early Music Festival
Published on 21 May 2019