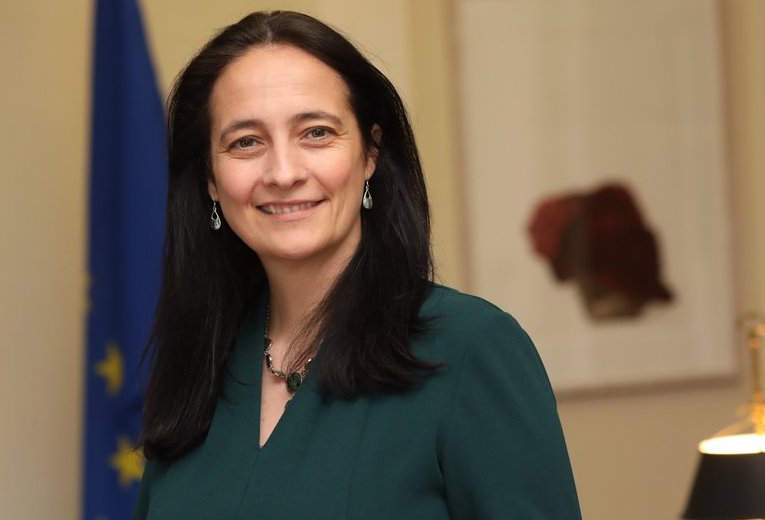 Minister Catherine Martin Asks Oversight Group to Prioritise Universal Basic Income for Artists
'You're pushing an open door with me'; Ministers from other Departments also supportive.
Minister for Arts Catherine Martin has established an Oversight Group to deal with the recommendations of the Arts and Culture Recovery Taskforce and has asked it to prioritise the Universal Basic Income (UBI) pilot for artists. 
A UBI pilot scheme was included in the Programme for Government last June, negotiated in by the Green Party, and was one of the key recommendations in the report of the Arts and Culture Recovery Taskforce last November.
The report proposed a UBI pilot for an initial three years that would give those in the arts and culture sectors a basic weekly income of €325 that they could then add to with other taxable income.
Minister Martin discussed the UBI yesterday when responding to a question from Senator Malcolm Byrne during a meeting with the Committee on Media, Tourism, Arts, Culture, Sport and the Gaeltacht.
'You're pushing an open door when it comes to myself,' the Minister said.
I think the basic income, in its very nature, supports creativity and innovation, and it has been so well received, not just here but even internationally…

The latest I can tell you is that an Oversight Group has been established to deal with the recommendations. I'm giving the direction to that Oversight Group to prioritise the Basic Income, and I can let you know that the Ministers within the relevant departments are supportive of this proposal being examined, and, of course, any proposal on this will not just come from my Department, so I think that's positive that the relevant Ministers are supportive of that.

As I said, on a personal level, you're pushing an open door with me…. It is the most important recommendation of that report…
Minister Martin also said that she has asked her Department to come up with proposals for the extension of the Creative Ireland initiative. Creative Ireland was established in 2016 and was set to end next year.
Watch the video at 1:33:50.
At the Joint Oireachtas Committee today I gave an update on proposed basic income for artists

I've established an oversight group indicating to them that this is my priority

Next step is Cross Government Departmental work which is looking positive pic.twitter.com/cgVbWiaBbY

— Catherine Martin TD (@cathmartingreen) April 20, 2021
Published on 21 April 2021