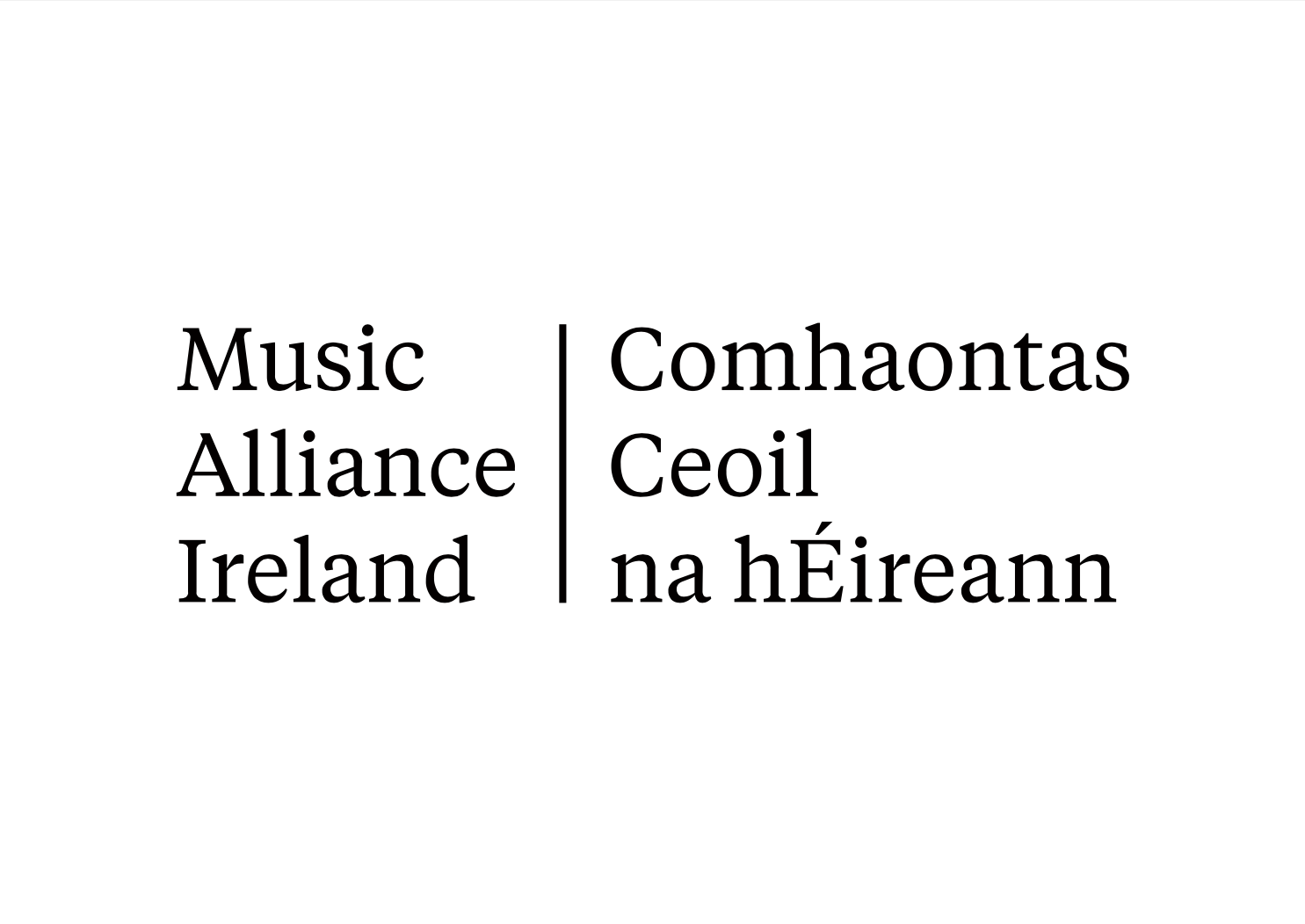 Music Alliance Ireland to Hold Public Meeting at Folk Conference in Monaghan
Meeting will take place at the inaugural Your Roots are Showing conference on Monday 23 January at the Four Seasons Hotel.
Music Alliance Ireland/Comhaontas Ceoil na hÉireann, a new group of national music organisations and companies, will host its fifth public meeting at the Your Roots are Showing folk and traditional music conference in Monaghan on Monday 23 January at 10am. The meeting follows the group's launch in Dublin last April and subsequent meetings at Clonmel Junction Festival, TradTalk and Quiet Lights in Cork.
Music Alliance Ireland was formed at the beginning of the pandemic to establish a collective voice for the music sector and has been involved in a number of advocacy campaigns since.
The current members are the Contemporary Music Centre, Crash Ensemble, Diatribe Records, Improvised Music Company, Journal of Music, Kirkos Ensemble, Music Network and Trad Ireland/Traid Éireann. The group meets ten times a year and is open to new members.
The meeting at Your Roots Are Showing will take place in the Four Seasons Hotel in Monaghan and will feature Journal of Music editor and current Chair Toner Quinn speaking about the aims of the Alliance and the work undertaken so far.
Six aims
Music Alliance Ireland was initiated in 2020 by Neva Elliott, former CEO of Crash Ensemble, and Aoife Concannon of Improvised Music Company, in partnership with the Arts Office of Dublin City Council. The group has since developed six main aims, as follows:
1. To establish a national network and voice for music organisations and musicians in Ireland;
2. To advocate for support and policies for music at a national level;
3. To work for the establishment of music hubs (spaces for rehearsal, collaboration, offices, equipment, recording, storage and performance) around Ireland;
4. To campaign for proper pay for musicians;
5. To further the provision for music from Ireland in Irish broadcasting and media; and
6. To support the development of the Irish independent record label sector.
The group has already published a number of submissions advocating for the music sector, including submissions to the Arts Council's music policy, the Future of Media Commission, RTÉ Lyric FM, the Dublin City Council Cultural Infrastructural Study, the Dublin City Development Plan and the Basic Income for the Arts pilot. 
Your Roots are Showing
The inaugural Your Roots are Showing folk and traditional music conference runs from Sunday 22 to Thursday 26 January and will present a range of panel discussions with industry professionals as well as workshops, mentoring sessions, vendor exhibits and artist showcases. The five-day event will feature contributors from Philadelphia Folk Festival, Grand Ole Opry, WOMEX, Rounder Records, Compass Records, Glastonbury, Milwaukee Irish Fest, English Folk Expo, Grey Fox Bluegrass Festival, Midnight Mango Booking Agency, Sligo Live Festival, Music Network, the Arts Council and the Irish Traditional Music Archive.
For further details on Your Roots Are Showing, visit www.showingroots.com.
For more on Music Alliance Ireland, and to sign up to the group's newsletter, visit https://musicallianceireland.ie/about-us/.
Published on 19 January 2023