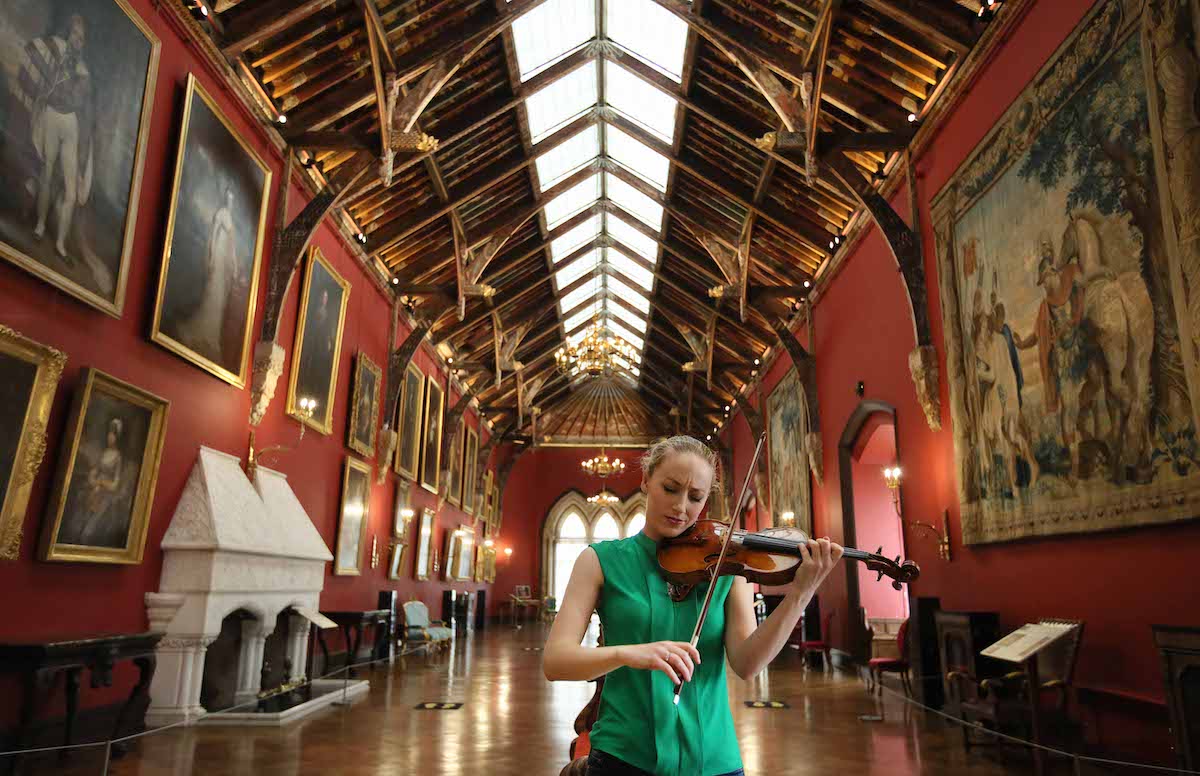 Music Highlights at Kilkenny Arts Festival
Kilkenny Arts Festival will run from 5 to 15 August; Aoife Ní Bhriain, Francesco Turrisi, Muireann Nic Amhlaoibh and the Irish Chamber Orchestra, Laoise Kelly, and Crash Ensemble to feature.
Kilkenny Arts Festival has announced the programme for this year's event, featuring a combination of live and online concerts and performances. The festival, which is running from 5 to 15 August, will present a number of musical events, as well as theatre, film, literature and visual arts.
Folk singer Karan Casey will perform a new music, poetry and theatre production I Walked Into My Head – from 5 to 8 August, telling her life story with a selection of her own songs. On 13 August, Muireann Nic Amhlaoibh will perform an online concert with the Irish Chamber Orchestra (ICO), combining sean nós songs with new orchestral arrangements. The event, titled Róisín Reimagined will include new arrangements by composers Cormac McCarthy, Paul Campbell, Linda Buckley, Sam Perkin, Niamh Varian-Barry and Michael Keeney, co-commissioned by Kilkenny Arts Festival and the ICO. 
Carnival of Shadows: #1 Possible Human is a new site-specific installation by writer and director John McIlduff and composer Brian Irvine, taking place on 6 and 7 August at Kilkenny's skatepark. The work is a blend of music and film projection that audiences experience with headphones and which responds to the design and space of the skatepark.  
Invitation to a Journey is a new film installation by Eoin Heaney, inspired by the Irish modernist designer Eileen Gray. The installation features a score by Deirdre Gribbin, performed by Crash Ensemble and takes place at the Butler Gallery from 7 to 11 August. Crash Ensemble will present two other events at the festival; [Reactions] – a series of film installations with works by nine Irish composers; and a performance of Julius Eastman's Femenine on 12 August. 
Pop-up events, opera, theatre
From 6 to 15 August, the festival's Secret Music Series will see pop-up performances from members of Chamber Choir Ireland, Aoife Ní Bhriain, Nell Ní Chrónín, Francesco Turrisi, Barry O'Halpin and Laoise Kelly across various spaces in Kilkenny. Audiences will be able to view these performances on the festival website. 
From 5 to 14 August, Irish National Opera will present a series of five outdoor performances of Richard Strauss' Elektra at the festival. This new production by Conall Morrison will take place in the city's Castle Yard and will star Belfast soprano Giselle Allen in the leading role. There will also be a series of 15-minute performances on 13 and 14 August; and a new work by visual artist, theatre maker, composer and sound designer Peter Power taking place on the grounds of St Francis Abbey from 13 to 15 August. 
Commenting on this year's event, Festival Director Olga Barry said: 
The challenges for festivals and the arts remain profound, and sometimes almost too great to fathom. Yet, within and through those challenges, the creative sector shines bright and bubbles with talent and ideas. We're very proud to bring these artists and experiences to audiences in Kilkenny and beyond this year. It is our hope that bringing artists, audiences and communities together in spaces both new and old to witness unique and original work being created, will fill our hearts in August.
For further information, visit: www.kilkennyarts.ie/
Published on 7 July 2021