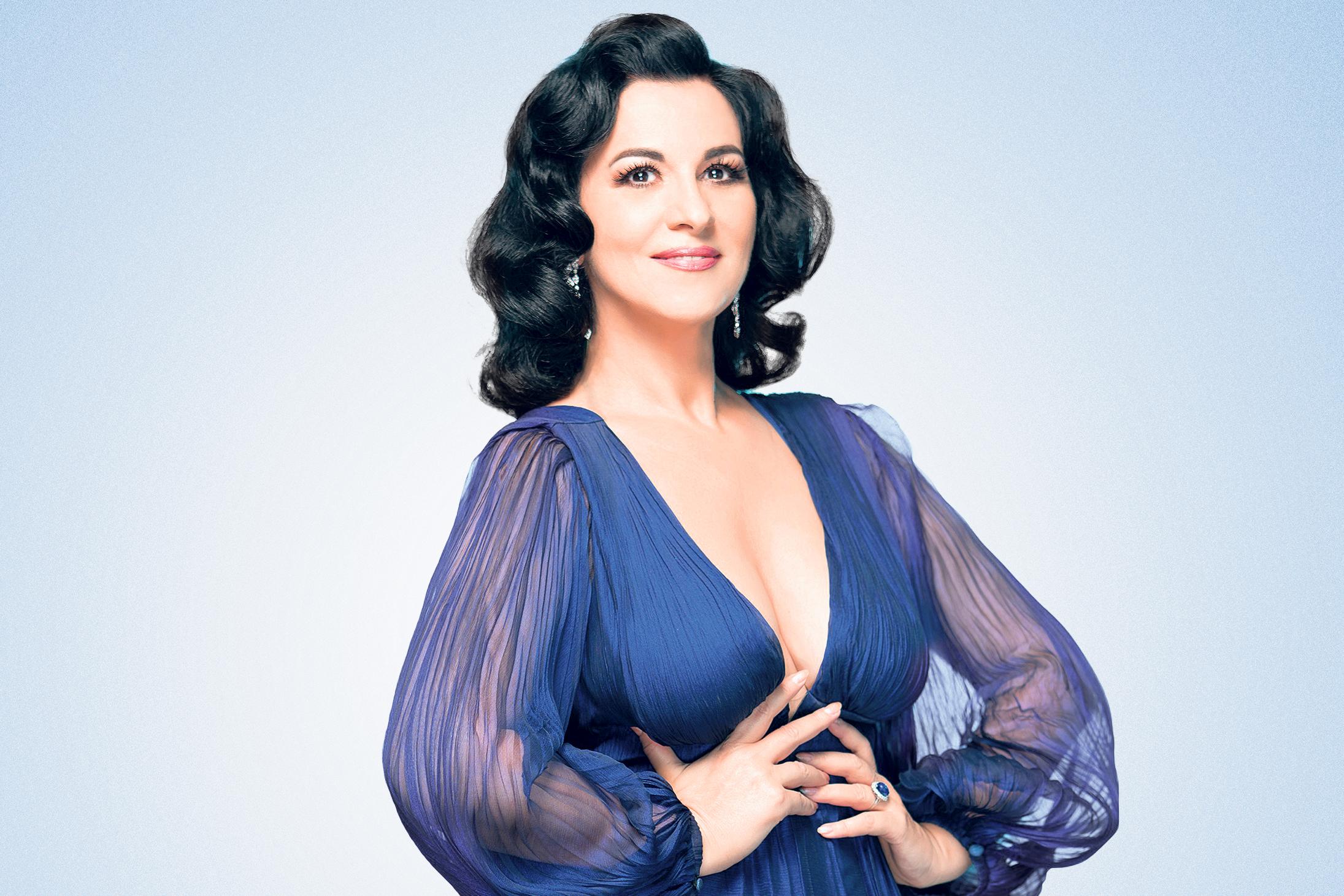 'Music is made in a moment which can never be repeated exactly': National Symphony Orchestra Announces 2022–2023 Season
First full season since the pandemic features Angela Gheorghiu, Viktoria Mullova and Danielle de Niese, and world premieres by Jane O'Leary, Karen Power, Shaun Davey and Ina Boyle.
The National Symphony Orchestra has announced its first full season in over two years following the pandemic. It is also the first season after the orchestra's move to the National Concert Hall from RTÉ in January of this year.
There will be 33 performances by the NSO, including a return to concerts outside Dublin with performances in Cork, Galway and Waterford.
The orchestra has also announced that Jaime Martín, who was appointed Chief Conductor in 2019 for three seasons, will stay on for next season also.
The 2022/23 season begins on Friday 9 September with Martín conducting Berg's Violin Concerto and Mahler's Symphony No. 5. The soloist will be Dutch violinist Simone Lamsma.
The young American conductor Roderick Cox makes his debut with the NSO on 16 September and partners with Sae Yoon Chon, winner of the 2018 Dublin International Piano Competition, for Tchaikovsky's Piano Concerto No. 1.
Violinist Viktoria Mullova, who was meant to perform with the NSO in April 2020, will make her debut with the NSO this season with two concerts in Cork (23 Sept.) and Dublin (24 Sept.). Conducted by Martín, the programme will include Prokofiev's Violin Concerto No. 2, Shostakovich's Festival Overture and Mussorgsky's Pictures at an Exhibition.
On 30 September, the orchestra will give the world premiere of Ina Boyle's Second Symphony ('The Dream of the Rood'), written in 1930. In the same concert, which is conducted by David Brophy, the violinist Maxim Vengerov will perform Shostakovich's Violin Concerto No. 1.
A number of works by Irish composers will feature in the season, including Jane O'Leary's unfolding soundscapes, a world premiere performed by Finghin Collins (6th Oct. in Galway and 7th Oct. in Dublin); Karen Power's …nature calls… (world premiere, 20th Jan.); Ed Bennett's Freefalling (24 March); Ian Wilson's Man-o'-War (12 May); and the world premiere of Shaun Davey's new cello concerto, Refuge, performed by Sinéad O'Halloran on St Patrick's Day.
There will also be the Irish premiere of American composer Ellen Reid's Floodplain (2 Dec.), an NSO co-commission with the Los Angeles Chamber Orchestra and the American Composers Orchestra.
Gheorghiu returns
The Romanian soprano Angela Gheorghiu returns to Dublin on 14 October with a programme ranging from Verdi to Bernstein conducted by Ciprian Teodorașcu; and soprano Danielle de Niese will perform twice with the NSO, on 27 January and 3 February, with two different programmes, including Ravel's Shéhérazade and Poulenc's La voix humaine.
During the season there will also be two works by the twentieth-century Polish composer Grażyna Bacewicz (1909–1969), her Overture partnered with Mozart and Dvorak and conducted by Jonathan Hayward (17 Feb.), and her Concerto for String Orchestra combined with Britten and Profokiev and conducted by Christian Reif (19 May).
In the 100th anniversary of Ligeti's birth next year, the NSO will perform his Concert Românesc conducted by Elena Schwarz, an evening also featuring cellist Leonard Elschenbroich performing Khachaturian's Cello Concerto.
The American conductor Leonard Slatkin returns for two concerts: a programme of Wagner, Elgar, Mendelssohn and Debussy on 3 March, and works by Joan Tower, Cindy McTee, Bernstein and Rachmaninov on 10 March.
Other highlights include pianist Kirill Gerstein performing Rachmaninov's Piano Concerto No. 2 conducted by Martín (12 May); a New Year's Day celebration with soprano Sinéad Campbell-Wallace and tenor Gavan Ring; Peter Whelan conducting Mozart and Stravinsky with soloists Paula Murrihy (mezzo soprano), Nick Pritchard (tenor) and John Molloy (bass) (6 Jan.); John Finucane (clarinet) and Greg Crowley (bassoon) performing Richard Strauss' Duet Concertino (13 Jan); and the Irish pianist Eoin Fleming performing Beethoven's Emperor Concerto conducted by Gemma New (24 March).
The season finale on 26 May will feature Mihhail Gerts conducting works by Rachmaninov and Estonian composer Eduard Tubin (Sinfonietta on Estonian Motifs) with soloists Mirjam Mesak (soprano), Valentyn Dytiuk (tenor) and Andrei Bondarenko (baritone).
Commenting on this year's season, Anthony Long, General Manager of the NSO, said:
We approach it with a sense of joy and optimism, marking as it does our first full season in over two years, our return to performances outside of Dublin, our seventy-fifth birthday and, of particular and great pleasure, a continuing relationship with Chief Conductor Jaime Martín for a further two seasons. … We hope that you find much to enjoy and we look forward to welcoming you very soon.
Chief Conductor Jamie Martín added:
I am always so happy to conduct in the beautiful acoustic of the National Concert Hall. I am now even happier knowing that we will also, finally, get to travel outside of Dublin, starting with Cork and Waterford, and to share our music-making with new audiences. During the most difficult days of the pandemic, we made a big effort to be with you in your homes every week through our online concerts. Music is made in a moment which can never be repeated exactly. To make that music when we can all be in the one room experiencing it live together is just fantastic.
Concert ticket prices start at €15 and there is a new €10 student ticket. Discounts apply when you buy tickets for three or more concerts.
All Friday night concerts, beginning at 7.30pm, are broadcast live on RTÉ Lyric FM, presented by Paul Herriott. Many of the concerts will be preceded by Soundings, a free pre-concert talk with soloists and/or conductors.
Download the season brochure below. For further information and booking, visit www.nch.ie.
Published on 9 August 2022