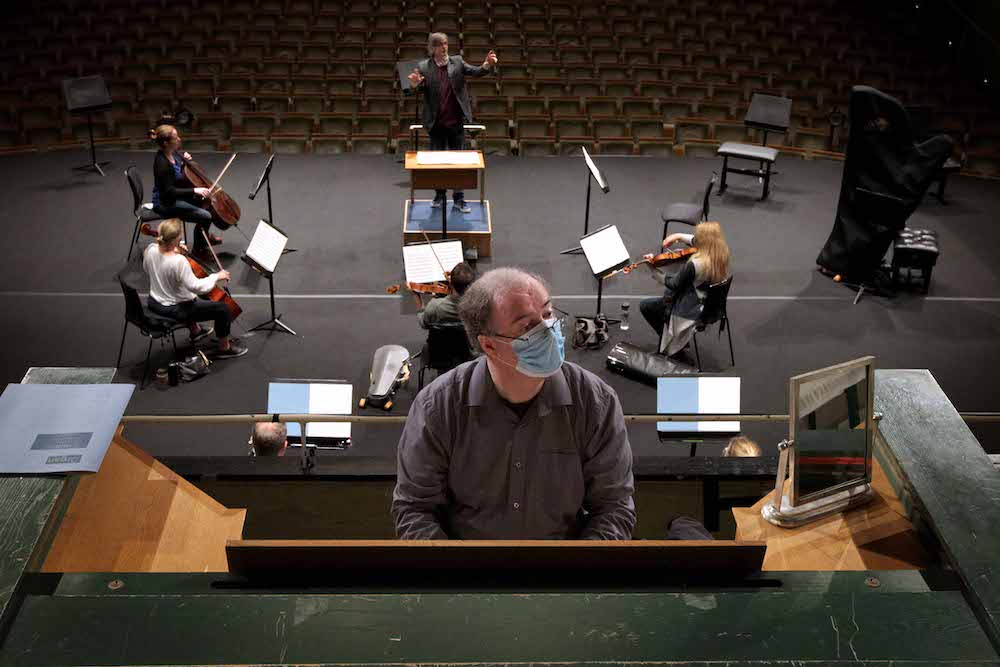 NCH to Stream 'Elegy' Concert Dedicated to Victims of Covid-19
Chamber Choir Ireland and Iarla Ó Lionáird to perform.
This Friday 17 July, the National Concert Hall will stream a concert dedicated to victims of Covid-19.
Titled 'Elegy', the concert will feature Chamber Choir Ireland, sean-nós singer Iarla Ó Lionáird, baroque violinist Claire Duff, and singer Rhiannon Giddens and pianist Francesco Turrisi.
The concert, which takes place at 8pm, will be an evening of reflection and remembrance through music. Chamber Choir Ireland, conducted by Andrew Synnott, will perform Fauré's Requiem (1893 version); Ó Lionáird will sing the lament 'Éistigh Liomsa Sealad'; Giddens and Turrisi will perform the ballad 'Wayfaring Stranger'; and Duff will play Biber's Passacaglia in G minor.
Commenting on the event, Minister for the Arts Catherine Martin, said: 
This has been a profoundly difficult time for the country and it is important that we take time to remember those who have been lost and those who are in mourning. Music provides an opportunity to express that grief and loss without the necessity of words. It also provides a space of time for us to reflect on the last number of months.

The concert will be streamed live from NCH's Youtube and Facebook channels as well as www.irishtimes.com, www.rte.ie and Culture Ireland's social media channels.
For more, visit www.nch.ie.
Published on 16 July 2020