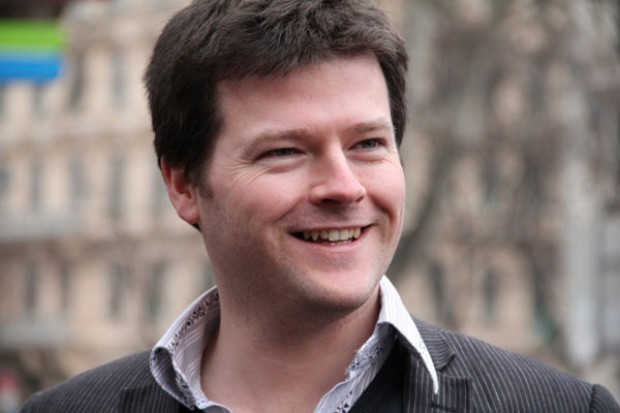 New David Fennessy Work in Chamber Choir Ireland Tour
'The Great Mystery' also features music by Orlandus Lassus, Bernd Franke and Peter Maxwell Davies.
Chamber Choir Ireland will perform a programme titled 'The Great Mystery' in Belfast and Dublin this May.
Performed first in St Fin Barre's Cathedral as part of the Cork International Choral Festival – where it also included the Seán Ó Riada Composition Competition runner-up piece by Criostóir Ó Loingsigh – the programme on 23 and 24 of May will feature music by Orlandus Lassus, Bernd Franke, Peter Maxwell Davies and David Fennessy.
Fennessy's work Ne Reminiscaris is the second of three works commissioned by Chamber Choir Ireland.
'In 2014 I composed a piece, Letter to Michael, for Chamber Choir Ireland and Paul Hillier', Fennessy told The Journal of Music, 'and after that performance, Paul suggested I add some pieces to make a kind of "triptych". If the first piece is a kind of desperate plea to escape an incarceration (perhaps of the mind), the second piece, Ne Reminiscaris (Remember not), is a kind of ecstatic affirmation of being alive in the here and now.' He continued:
During the composition, I had read about many cases of people who had suffered acute amnestic disorders (loss of memory), and I became particularly interested in the idea of the 'permanent present tense. From occupying an unsettling no man's land between consciousness and unconsciousness in the beginning, the music gradually evolves towards something far more life affirming. 
Fennessy recently won a prize at the inaugural Scottish Awards for New Music for his work Panopticon.
The Chamber Choir Ireland concerts take place in St Thomas' Church, Belfast (23 May) and St Ann's Church, Dublin (24 May). 
For further information, and to book tickets, visit https://goo.gl/fXlfcj
 This news item is supported by Chamber Choir Ireland.
Published on 8 May 2017