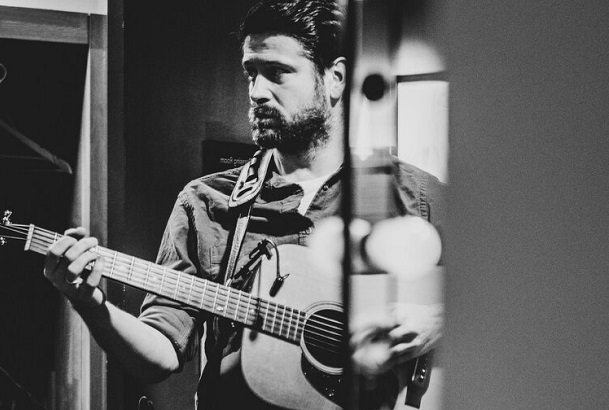 New Releases of the Week (2 October 2020)
A round-up of recent releases, including Ordnance Survey, Ailbhe Reddy, Kris Drever, Thunderblender, Donna Bissett, Duncan Honeybourne, Ilse de Ziah and The Quiet Club. To submit your music for inclusion, please email
[email protected]
Ordnance Survey – Ampere
Irish composer Neil O'Connor has been producing electronic music for over twenty two years, under a number of names, most notably Somadrone. As Ordnance Survey, and with the new album Ampere, after 2019's Relative Phase, he combines modular synthesizers and Irish traditional music. Among the artists featured are Dónal Lunny, Cormac Mac Diarmada of Lankum and Muireann Nic Amhlaoibh plus Crash Ensemble. Visit: https://scintillarecordings.bandcamp.com/album/ampere
Add a Reader Review here.
Kris Drever – Where the World is Thin
Scottish singer-songwriter and Lau member Kris Drever has today released his new album Where the World is Thin. Commenting on the release, Drever says 'I've never been a diary keeper but I feel like that's what my albums are. There are more stories and points of interest for me than there's time to tell here… Songs are snares for memories as well as ideas and feelings.' Visit: www.krisdrever.com.
Add a Reader Review here.

Ailbhe Reddy – Personal History
Indie singer-songwriter Ailbhe Reddy's debut album Personal History is out today. The record comes after the release of singles 'Time Difference', 'Between Your Teeth' and 'Looking Happy' earlier this year. Visit: www.ailbhereddy.com/
Add a Reader Review here.
Thunderblender – Stillorgan
Jazz trio Thunderblender is comprised of Sam Comerford (vocals, bass saxophone and composition), Hendrik Lasure (piano and effects) and Jens Bouttery (drums and bass synth). The Brussels-based trio released their debut album Stillorgan last month, on the Belgian label W.E.R.F. Records. After their 2017 EP Last Minute Panic, Stillorgan offers an insight into Comerford's personal experiences, combined with heavy grooves on synth, drums, piano and saxophone. Visit https://samcomerford.com/thunderblender-onepage.
Add a Reader Review here.

Donna Bissett – Get Down
Soul pop artist Donna Bissett has been performing professionally for over fourteen years, singing and dancing in the Eurovision and performing in theatre productions. Her debut single as a songwriter, 'Get Down', an upbeat pop song with soul and RnB influences, is out now. Visit: www.facebook.com/donnabissettmusic-105933734167526
Add a Reader Review here.

Duncan Honeybourne – Contemporary Piano Soundbites
Contemporary Piano Soundbites is a collection of solo piano miniatures composed during lockdown and premiered by pianist Duncan Honeybourne during April, May and June through video recitals recorded at his home. Featuring compositions by Graham Fitkin, John McLeod, Sadie Harrison, Francis Pott, Luke Whitlock, Hayley Jenkins, Liz Dilnot Johnson and more, the record is available to purchase now on CD and will be released for streaming and download on 6 November. Visit: https://primafacie.ascrecords.com/piano_soundbites.html
Add a Reader Review here.
Ilse de Ziah – Transcendence
Composer and cellist Isle de Ziah, who performs with the Quiet Ensemble, has just released a new album, Transcendence. The album features rich and dark cello performances of music inspired by religious and spiritual traditions of old Ireland. Visit: https://ilsedeziah.bandcamp.com/
Add a Reader Review here.

The Quiet Club – The Telepathic Lockdown Tapes
Sound artists Mick O'Shea and Danny McCarthy have just released a new record as The Quiet Club, released on Café Oto's TakuRoku label. The Telepathic Lockdown Tapes is the result of the two composing and recording during lockdown, setting times to perform separately for twenty-minute intervals. The resulting recordings were combined unaltered and unedited to create the new album. Visit: www.cafeoto.co.uk/shop/the-quiet-club-the-telepathic-lockdown-tapes/
Add a Reader Review here.
–
To submit your music for inclusion, visit: https://bit.ly/38vquCn
To add a Reader Review of the new music listed above, or other releases, see: https://journalofmusic.com/reader-reviews.
Published on 1 October 2020