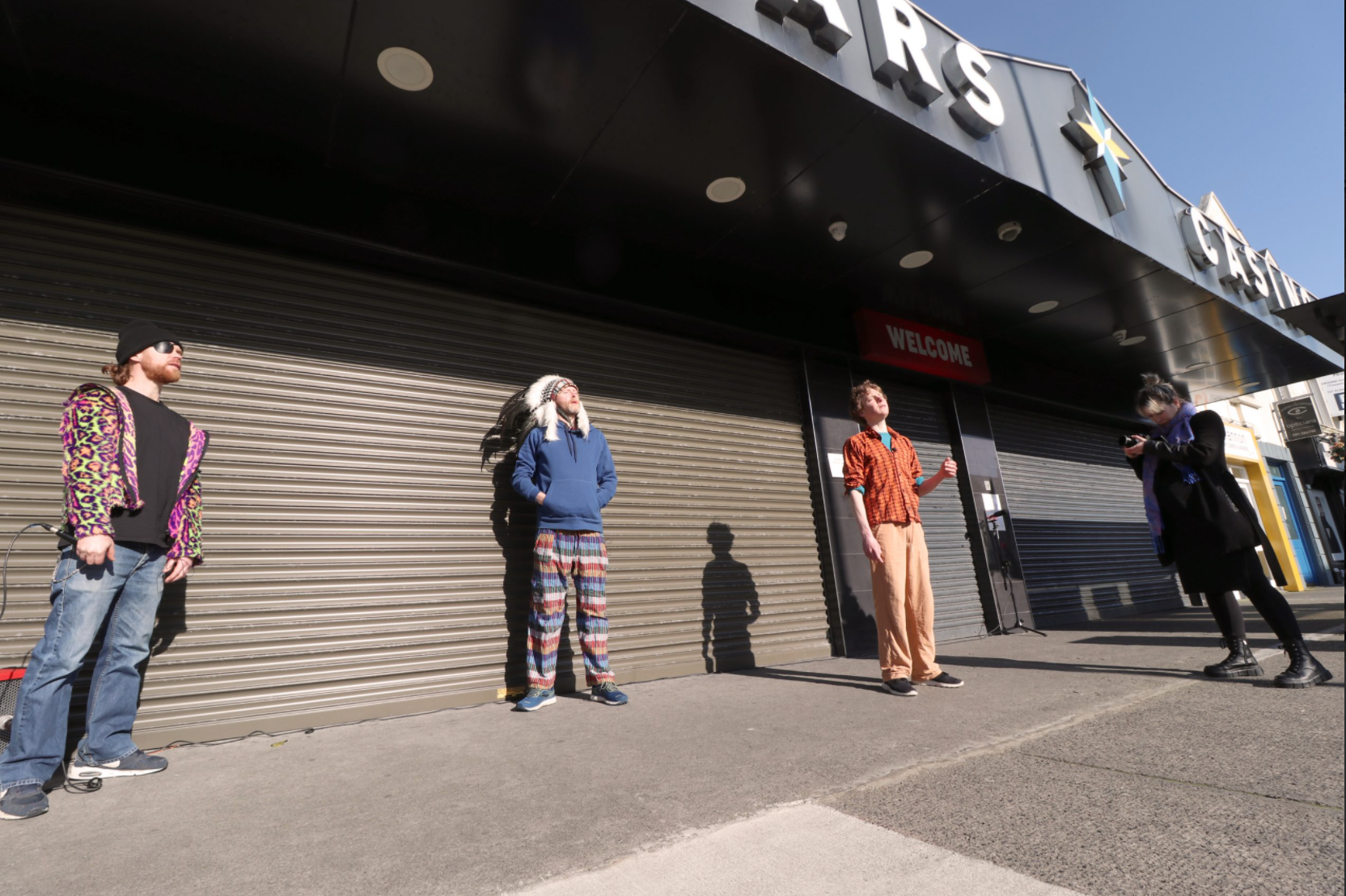 New Releases of the Week (23 April 2021)
A round-up of recent releases including Citóg Records, John McLachlan, Susan Quirke, The Altered Hours, Kojaque, The X Collective and David Keenan. To submit your music for inclusion, please email
[email protected]
Citóg Records – Amhráin
Galway music collective Citóg Records earlier this month premiered a new music video project called Amhráin. The project involved members of the collective creating covers of songs by other Galway musicians and bands, filmed in locations across Galway city such as The Cornstore, Bell, Book & Candle and the Galway Arts Centre. Musician and arts manager David Boland produced Amhráin, which is part of Galway 2020, and features the Curly Organ, Eoin Dolan, Field Trip, Katie O'Connor, Dylan Murphy, Tracy Bruen, Emma Lohan, Field Trip, Jack Lee and Steven Sharpe. Visit: https://citogrecords.ie/amhrain/
John McLachlan – First
Farpoint Recordings have just released First, the first album fully devoted to the work of Irish composer John McLachlan. First features six works: the orchestral piece Incunabula, alongside three chamber pieces (Golden Circle, SPARSA and Diomedea) and two tracks of electroacoustic music (Aurora, Dog Ear). The quasi-radiophonic Dog Ear features the voice of poet Leland Bardwell, McLachlan's mother, and the last sounds on the last track are from her poem 'First'. The album features live recordings of works that were written between 2007 and 2017, giving an insight into developments in McLachlan's work in a key period of his large output.
Today, McLachlan premieres a new work, Headland, as part of New Music Dublin. Watch it here: https://youtu.be/PU6996Xxlws
To purchase First on CD or digital download, visit https://www.farpointrecordings.com/product-page/john-mclachlan-first
Click on the image below to listen.
Susan Quirke – Into the Sea
Clare-based singer-songwriter Susan Quirke has today released her debut album, Into the Sea. The indie-rock record draws upon themes of reclamation of personal power, transformation, and holding on in hard times. Other songs point to the power of community, the global refugee crisis, and connection with nature. Quirke has written a blog that provides an insight into the journey behind the album. Guest musicians include Colm Quearney (guitars), Colm Mac Con Iomaire (violin), Graham Hopkins (drums), Robbie Malone (bass), and Justin Carroll (piano). Purchase Into the Sea on Bandcamp: https://susanquirke.bandcamp.com/
The Altered Hours – All Amnesia
Alternative rock band from Cork, The Altered Hours, have this week released 'All Amnesia', while also signing to Pizza Pizza Records, the Dundalk indie label with acts such as Just Mustard, Trick Mist, Elephant and Careerist on its roster. This new track was inspired by the idea of forgetting about the past and being guided by the present. Commenting on the track and the band's new label signing, singer Cathal Mac Gabhann said: 'We're really excited for this chapter of our band's music, this song is inspired by our love for rock 'n' roll and rich melodies and the endless pathways that can take us on. We feel we're always getting closer and closer to the core of what we love about music and this is another step in that exploration.' Visit https://thealteredhours.bandcamp.com/
Kojaque – Town's Dead
Dublin rapper Kojaque has this week released a new single, 'Town's Dead', the latest song from his upcoming debut album of the same name, due for release on his own label Soft Boy Records via Different Recordings and [PIAS] on 25 June. The new track follows previous releases 'Shmelly', 'Coming Up' and 'No Hands'. Commenting on the new album, Kojaque, who has toured with artists including Slowthai and Lana Del Rey, and featured in a Boiler Room documentary about his label, said: 'Town's Dead comes from the potential that I see in Dublin and in the people I'm surrounded by day in and day out. There's nothing but talent and ambition among young people, I'm constantly reminded of that through the art and music that I see being made but I think so often the city grinds you down, it takes your hope and your ambition… The title track and the album is a fight against what can sometimes feel inevitable, it's a rejection of what people tell you is your destiny as a young person in the city, Town's NOT dead it's just Dormant'. Pre-order the album on Bandcamp: https://kojaque.bandcamp.com/album/towns-dead
The X Collective – WB
The X Collective is a community of Irish and international creatives including musicians, producers, spoken-word artists, photographers, directors, designers, event coordinators among others. It is a platform for producing and promoting the artists on its roster, with music and collaboration at its core. The group is currently planning its first album and 'WB' by Chloë Agnew, Zapho, Senita, Toshín and Gemma Bradley is the first single to be released. Visit: www.oicheevents.com/thexcollective
David Keenan – Peter O'Toole's Drinking Stories
Following on last year's albums A Beginner's Guide to Bravery and Alchemy & Prose: Live Recordings, David Keenan has today released two new singles, 'Peter O'Toole's Drinking Stories' and 'Flow Illumination'. Both feature a mix of spoken-word verse and free-rolling folk-rock. 'Peter O'Toole's Drinking Stories' comes with a video that sees Keenan racing along the shore and painting in a studio. His next album WHAT THEN? will be released in October, and tickets for an autumn tour will be on sale on 28 April. Pre-order the new album here: https://linktr.ee/DavidKeenan
–
Upcoming Funding Deadlines
23 April
Cruinniú na nÓg 2021 Funding
Leitrim County Council
23 April
The Pumphouse Bursary
Axis Ballymun
26 April
ArtLinks Collaboration Bursary Award 2021
Wexford County Council
26 April
Resilient Creative Communities Fund 2021
Cork City Council
29 April
Open Call
The Arts Council / An Chomhairle Ealaíon 
30 April
Incubation Space Award
Dublin City Council Arts Office 
2 May
Accelerator Programme
NDRC
6 May
Amateur and Voluntary Practice Pilot Scheme
The Arts Council
21 May
Creative Climate Action Fund
Creative Ireland 
24 May
Arts and Disability Connect – Funding Scheme for Artists
Arts and Disability 
14 June
The Open Fund For Organisations
PRS Foundation
–
To submit your new release, please see here. For all jobs and funding opportunities see here. 
To receive New Releases and Funding Deadlines by email, subscribe to our newsletter.
To advertise your upcoming events or opportunities with the Journal of Music, see here.
Published on 23 April 2021