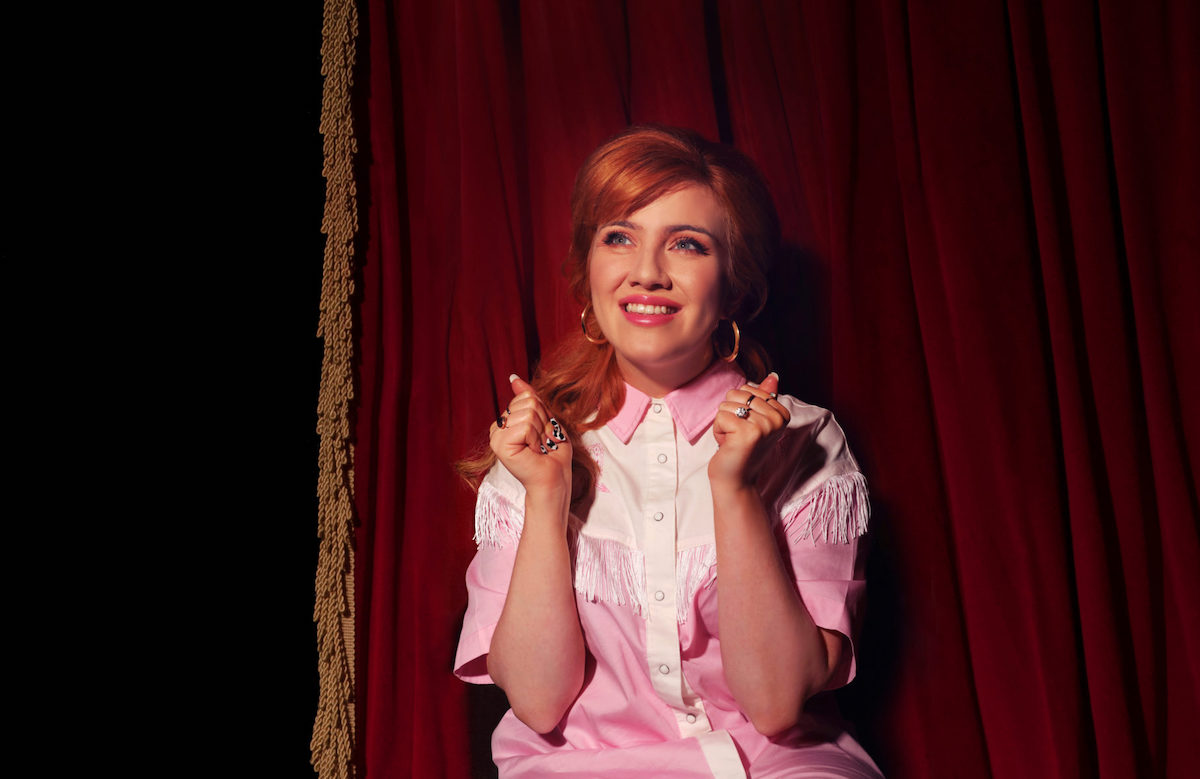 New Releases of the Week (25 June 2021)
A round-up of recent releases including Saint Sister, Kojaque, CMAT, Laura Cannell and Kate Ellis, and Strange Boy. To submit your music for inclusion, please email
[email protected]
Saint Sister – Where I Should End
Indie-folk duo Saint Sister have today released their second album Where I Should End, the follow-up to their 2018 debut Shape of Silence. Following several single releases this year including 'Karaoke Song', 'Manchester Air' and 'Oh My God Oh Canada', this record is self-released and was written, arranged and produced by the duo, Morgan MacIntyre and Gemma Doherty. The album features a blend of synths, harp, piano and strings (performed by Crash Ensemble), and Lisa Hannigan appears on 'The Place That I Work'. Saint Sister will tour the UK and Ireland this November. Visit: https://www.saintsisterband.com/
Kojaque –  Town's Dead
Dublin rapper Kojaque today releases his new album Town's Dead on his own label Soft Boy Records via [PIAS]. The sixteen-track record features singles 'Shmelly' (which debuted on the COLORS YouTube series), 'Coming Up' and title track 'Town's Dead'. Commenting on the inspiration for the album, Kojaque said 'Town's Dead comes from the potential that I see in Dublin and in the people I'm surrounded by day in and day out… but I think so often the city grinds you down, it takes your hope and your ambition… I know that things can change, there just needs to be some sort of catalyst to kickstart that change and for me that's always been art and music'. Purchase the album: https://kojaque.bandcamp.com/album/towns-dead
 Click on the image below to listen. 
CMAT – 2 Wrecked 2 Care
'2 Wrecked 2 Care' is the latest song by pop singer-songwriter CMAT. Following previous releases 'I Don't Really Care For You' and 'I Wanna Be a Cowboy Baby!', '2 Wrecked 2 Care' is about the effects of not being able to sleep, due in part to shift work. 'I'm fascinated by the Jekyll and Hyde effect of how a sliding scale of a lack of sleep completely changes your mood, and how you present yourself as a person', she said. 'Does a regular lack of sleep force you to evolve into a different person entirely? Different thoughts? Different dreams? Different life than the one you would have if you had the freedom to live healthily?' CMAT is on the line-up for next year's Primavera Sound festival in Barcelona and will perform headline shows in Dublin and London in April 2022. Visit: https://cmatbaby.bandcamp.com/track/2-wrecked-2-care 
 Click on the image below to listen. 
Laura Cannell and Kate Ellis – June Sounds
June Sounds is the latest release in a year-long project by violinist Laura Cannell and cellist Kate Ellis, 'These Feral Lands – A Year Documented in Sound and Art'. The project is a series of EP releases which are written, recorded and released every month throughout 2021. The sleevenotes for this month's record read; 'the summer sun is blazing through our feet on burning sand, creating the shadows that we pass through… The June Sounds EP marks the apex of our year documented in sound & art, we are deep in our sonorous exploration creating a legacy that reflects our changing world.' Purchase the record on Bandcamp: https://brawlrecords.bandcamp.com/album/june-sounds
Strange Boy – Holy / Unholy
Limerick rapper Strange Boy today releases his debut album Holy / Unholy via Berlin label Welcome to the New World, following single releases 'Waiting' and 'Prayers'. The artist, whose work blends poetry with hip-hop and Irish traditional music, collaborated with various musicians for the album including Limerick rapper Hazey Haze, and folk singer and member of Clannad, Moya Brennan. Purchase the album on Bandcamp: https://strangeboytheweirdo.bandcamp.com/album/holy-unholy
 Click on the image below to listen. 
–
To submit your music for inclusion, visit: https://bit.ly/38vquCn
Published on 25 June 2021