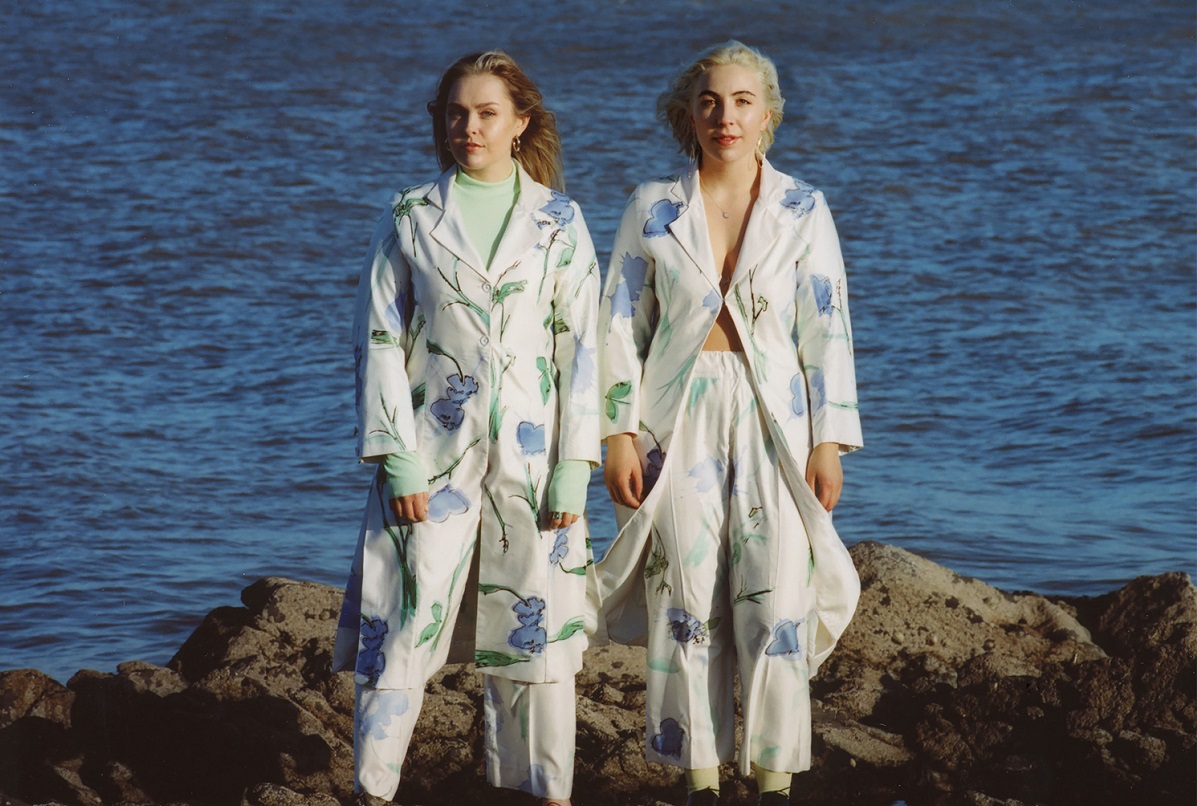 New Releases of the Week (26 March 2021)
A round-up of recent releases, including For Those I Love, Sun Collective, Saint Sister, Leo Chadburn and JJ Lee. To submit your music for inclusion, please email
[email protected]
For Those I Love – For Those I Love
Dublin songwriter and producer David Balfe, performing as For Those I Love, releases his self-titled debut album today. Balfe, who was a member of punk band Burnt Out, began writing the album as a tribute to friendship and those closest to him, but the death of his close friend and band-mate, spoken word artist Paul Curran, in 2018, caused him to reshape his songwriting. The gripping, nine-track record is a stark and personal telling of grief, loss, love, nostalgia and the beauty of tight-knit friendship. Balfe made his first live performance as For Those I Love on BBC Two's Later… with Jools Holland in November, and this week appeared on Other Voices. Purchase the album here: https://forthoseilove.ffm.to/preorder
Sun Collective – Wild
Indie-folk ensemble Sun Collective have this week released a new single, 'Wild', which features contributions from Lisa Hannigan and pianist Patrick O'Laoghaire, who performs as I Have a Tribe. The song, which follows the 2020 EP release Move \ Remove, is the first of three singles to be released in connection with their collective performance on this series of Other Voices, which airs on RTÉ 2 on 15 April. Visit: www.suncollective.ie/
Saint Sister – Karaoke Song
Ambient folk duo Saint Sister have announced that their second album, Where I Should End, is due for release on 25 June. 'Karaoke Song' is the first single from the record and is out now. The track is upbeat, with a retro-pop feel and is a move away from the atmospheric, folk-driven sound of their previous work, but their soft vocals and close harmonies remain. The accompanying music video shows the pair in bright, 80s-inspired outfits, playfully singing and dancing with lyrics and visuals on display in a karaoke-style. Visit: www.saintsisterband.com/
Leo Chadburn – Slower / Talker
British and composer of experimental and avant-pop music, Leo Chadburn, has today released a new album, Slower / Talker. The record is his fifth album and features six new works by the composer, written between 2011 and 2020. Featuring leading experimental ensembles Apartment House and Quatour Bozzini, Slower / Talker explores a sound-world of drifting piano and transparent string harmonies, bold silences and meticulous, grid-like musical structures, which frame understated spoken voiceovers and fleeting song. Purchase the album on Bandcamp: https://leochadburn.bandcamp.com/album/slower-talker
Click on the image below to listen.
JJ Lee – Woes ft. Moggy
'Woes ft. moggy' is the new song from Cork-based electronic music producer JJ Lee, who released a series of collaborative singles last year, including 'All my friends (feat. Hey Rusty & Cathal Histon)', 'Sink (feat. Caoimhe Coleman & Matthew Xavier Corrigan)' and 'Atlantis (feat. Scenes)'. This new track sees Lee work with Cork singer-songwriter and producer Luke Daly, performing as Moggy. Commenting on the work, Lee said: 'It's good to do something different, this song kind of fell out of me a while ago and at the time Luke (Moggy) had released a track called "Eucalpytus" which I really enjoyed, I thought his style would compliment it nicely… It really was a collaborative effort'. Purchase the track on Bandcamp: https://jjleenky.bandcamp.com/track/woes-ft-moggy
Click on the image below to listen.
–
To submit your music for inclusion, visit: https://bit.ly/38vquCn
Published on 26 March 2021