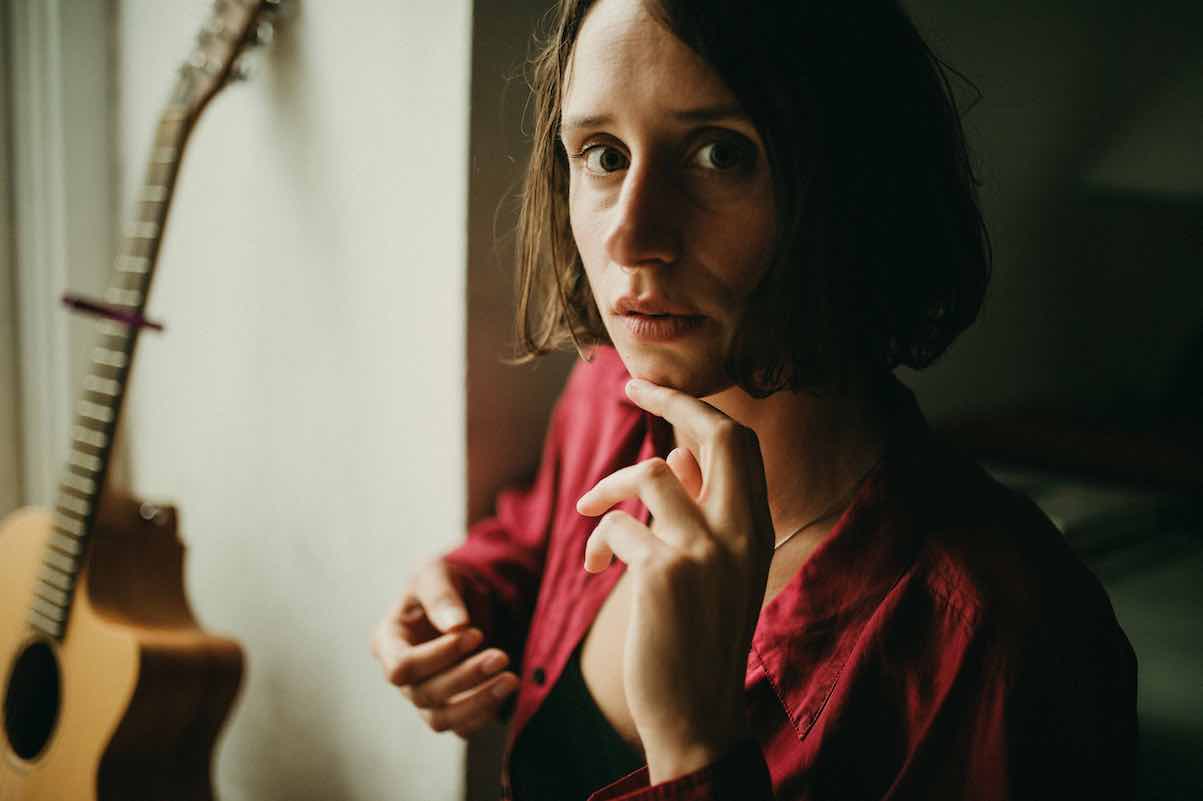 New Releases of the Week (4 June 2021)
A round-up of recent releases including Sorbet, Molly O'Mahony, Laura Quirke and Joshua Burnside, Clíona Doris and Wooden Elephant. To submit your music for inclusion, please email
[email protected]
.
Sorbet – This Was Paradise
Chris Ryan of Robocobra Quartet has just released his debut solo album working under the name Sorbet. The ten-track This Was Paradise follows the 2020 EP Life Variations and features singer-songwriter Maija Sofia, Belfast Americana-folk act Arborist and Bleeding Heart Pigeons' Mícheál Keating. Sorbet is influenced by electronic, pop and classical and takes inspiration from producer-led albums such as Brian Eno's Another Green World. 'I love the way you can hear the playful interaction between friends on an album like that… There are none of the constraints or rules that you might have when you're trying to represent the sound of a live band or artist,' said Ryan. Purchase This Was Paradise on Bandcamp: https://sorbet.bandcamp.com/album/this-was-paradise 
Click on the image below to listen. 

Laura Quirke and Joshua Burnside – Taking the Wheel
Singer-songwriter Laura Quirke, one half of alt-folk duo Lemoncello, has today released a new song with Belfast songwriter Joshua Burnside. The Americana-tinged 'Taking the Wheel' was recorded at Vault Studios in Belfast last year and is the first release from an upcoming EP by Quirke and Burnside, due for release on 16 July. Purchase the track on Bandcamp: https://lauraquirke.bandcamp.com/track/taking-the-wheel
Click on the image below to listen. 

Molly O'Mahony – Remember to be Brave
Singer-songwriter Molly O'Mahony from Cork, who also performs with the alternative-indie band Mongoose, today releases her debut solo single 'Remember to be Brave'. 'This is a song of hope, recovery and forward movement,' said O'Mahony. 'I send it out to everyone affected by the crazy year in our wake, and as a rallying cry to look up, open outwards and keep her lit. The world and the people in it are actually wonderful'. The new song is the first from her upcoming debut album, due to be recorded this summer. Purchase the track on Bandcamp: https://mollyomahony.bandcamp.com/releases
Click on the image below to listen. 

Clíona Doris – Cantares de la Frontera
This new album on the Louth Contemporary Music Society label features harpist Clíona Doris performing works by US composer Peter Garland and Northern Irish composer Deirdre McKay. Garland's three-movement Cantares de la frontera (1986) is inspired by the music of the Mexico-US border. McKay's handwoven was written for Doris and commissioned by RTÉ's Sunday Miscellany for their 50th anniversary celebrations at the Project Arts Centre in 2018. Purchase the record on Bandcamp: https://louthcontemporarymusicsociety.bandcamp.com/album/cantares-de-la-frontera
Click on the image below to listen. 

Wooden Elephant – LANDSCAPES, KNIVES & GLUE – Radiohead's Kid A Recycled
Five-piece string ensemble Wooden Elephant – comprising Aoife Ní Bhriain on violin, Hulda Jónsdóttir on violin, Ian Anderson on viola, Stefan Hadjiev on cello and Nikolai Matthews on double bass – have just released a new album, LANDSCAPES, KNIVES & GLUE – Radiohead's Kid A Recycled. The band create completely acoustic versions of electronic-based songs and albums, presenting them in the form of contemporary classical compositions. This record is their interpretation of Radiohead's classic album from 2000. Purchase it on Bandcamp: https://woodenelephantmusic.bandcamp.com/album/landscapes-knives-glue-radioheads-kid-a-recycled-2
Click on the image below to listen. 

–
To submit your music for inclusion, visit: https://bit.ly/38vquCn
Published on 4 June 2021