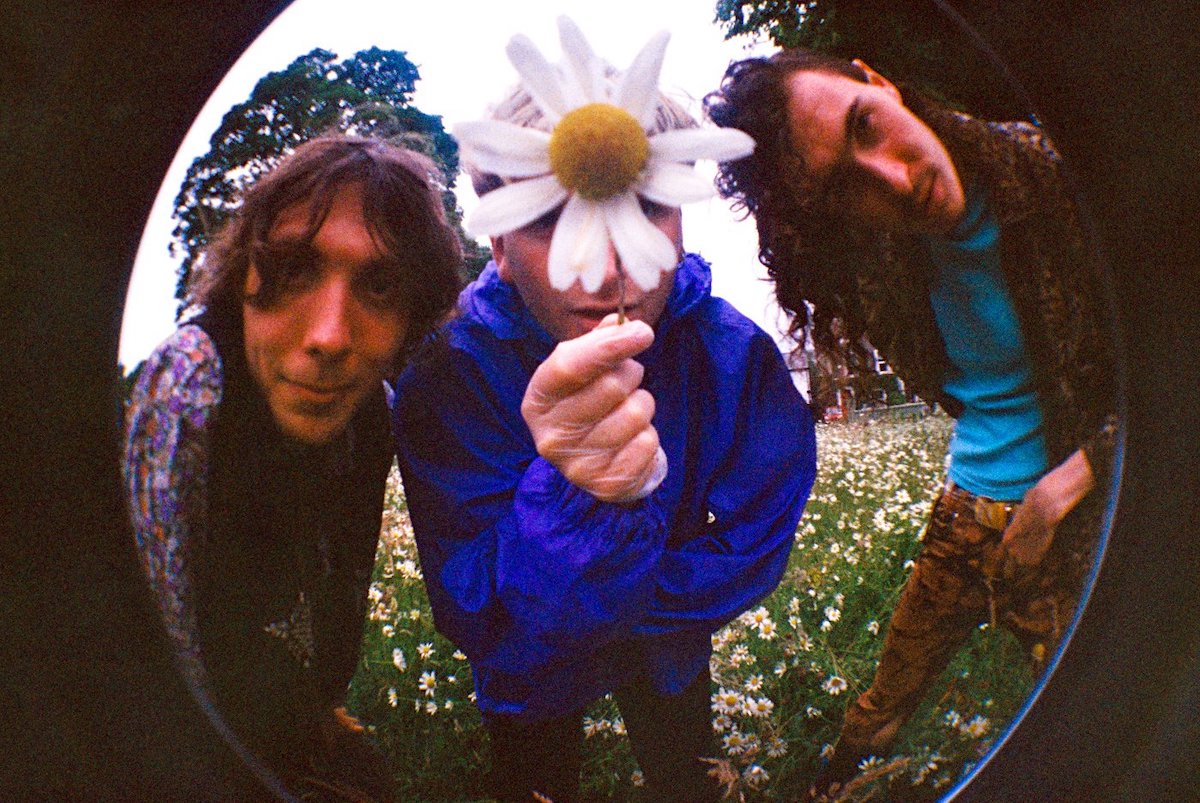 New Releases of the Week (7 May 2021)
A round-up of recent releases including Muireann Nic Amhlaoibh, Tara Breen and Pádraig Rynne, The Irish Consort directed by Siobhán Armstrong, Anna Murray, Ailbhe McDonagh and John O'Conor, Brian Ó hEadhra and Fionnag NicChoinnich, The Love Buzz, Robocobra Quartet, Loner Deluxe and Claire Roche. To submit your music for inclusion, please email
[email protected]
.
Muireann Nic Amhlaoibh – Neadú
Neadú is the new EP from West Kerry traditional singer and musician Muireann Nic Amhlaoibh. The record, which features songs such as 'Cad É Sin Don Té Sin', 'The Bay of Biscay' and 'Sí Bheag, Sí Mhór', features accompaniment from Nic Amhlaoibh's regular collaborators Gerry O'Beirne on guitar and Dónal O'Connor on keyboard and fiddle. Commenting on the inspiration for the album, Nic Amhlaoibh says, 'Neadú (nesting) is what we have all been doing for the last year. During the lockdown, I found comfort in songs well-worn and much-loved from my past that I had never recorded, and was inspired by the ancient stone beehive huts or clocháns that are scattered around my locality in West Kerry.'
Click on the image below to listen. Purchase the album on Bandcamp: https://muireann1.bandcamp.com/album/nead
Tara Breen and Pádraig Rynne – Nasc
After over a decade performing together, fiddle-player Tara Breen and concertina player Pádraig Rynne recorded this album in December 2020. Featuring a mix of Irish traditional and newly composed tunes, plus music from Brittany and Asturias, the album also features Jim Murray on guitars and Dónal Lunny on bouzouki and bodhrán. An album of tight, virtuoso duet playing, yet still with that distinctive Clare swing. The commissioned album artwork, which uses the idea of intertwining the concertina and fiddle to create one image, is by Ken Coleman.
Click on the image below to listen. Purchase the album on Bandcamp: https://padraigrynne.bandcamp.com/album/nasc
The Irish Consort directed by Siobhán Armstrong – Music, Ireland and the Sixteenth Century
Music, Ireland and the Sixteenth Century is a unique album featuring the music of Gaelic Ireland juxtaposed with that of the invading Tudor English. Including medieval Irish plainchant and vocal and instrumental music by King Henry VIII, Cooper, Cornysh, Holborne, Byrd, Dowland, Scott, MacDermott and Ó Catháin, the album also features music from the oral tradition, more than one third of which is reconstructed and recorded here for the first time. Directed by Siobhán Armstrong playing late-medieval Irish and European harps, the group also features sean-nós singer Áine Ní Dhroighneáin, tenor John Elwes, soprano Róisín O'Grady, Fredrik Bock on Renaissance lute, Laoise O'Brien on Basset recorder, Sylvie Moquet on treble and bass viols, Sarah Groser on tenor and bass viols, Reiko Ichise on bass viol, and the Crux vocal ensemble. A Zoom launch of the recording will take place on Sunday 9 May as part of the Galway Early Music Festival after The Irish Consort's festival concert. 
Click on the image below to listen. Purchase the album on Bandcamp: https://siobhanarmstrong.bandcamp.com/releases 
Anna Murray – The moon sets and birds cry / 月は落ち、鳥が鳴いて 
The moon sets and birds cry / 月は落ち、鳥が鳴いて is a new album of pieces and improvisations for piano and electronics by composer/musician Anna Murray. Created and recorded in 2020–2021, while Murray was studying traditional Japanese Noh theatre at Tokyo University of the Arts, the tracks reflect aspects of that experience and of Noh. Many of the pieces were recorded with microphones inside the lid of the closed piano to pick up and amplify its mechanical properties. 'Mirror Board/鏡板' 1 and 2 are live improvisations for piano and live processing. Another pair of pieces, 'Azuma-Asobi/東遊' 1 and 2, are based on the melodic structure of a section of one of the most famous Noh plays, Hagoromo. Singer Michelle O'Rourke features on 'Water Iris/杜若'.
Click on the image below to listen. Purchase the album on Bandcamp: https://annamurray.bandcamp.com/album/the-moon-sets-and-birds-cry 
Ailbhe McDonagh and John O'Conor – Beethoven: Complete Cello Sonatas 1–5
Cellist Ailbhe McDonagh and pianist John O'Conor have today released a recording of all five Beethoven cello sonatas, issued on the Steinway & Sons label. As they explain in a short YouTube video produced to accompany the release, the five works were composed between 1796 and 1815 and reflect the development of the composer's compositional style, from the busy piano sections of the early sonatas, to the perfect chamber balance of the middle sonata in A major, to the complex fugue of the final work. McDonagh is a former student of O'Conor, on piano, and a graduate of the Eastman School of Music and the Royal Irish Academy of Music. She now also teaches at RIAM. O'Conor has previously issued the complete Beethoven piano sonatas and the Diabelli Variations. Recorded at St Peter's Church, Drogheda, in August 2020, the album is produced by Orla McDonagh and recorded by Ben Rawlins. To purchase the album, visit https://www.ailbhemcdonagh.com/
Brian Ó hEadhra and Fionnag NicChoinnich – Càirdeas
Scottish highland singer-songwriter duo Brian Ó hEadhra and Fionnag NicChoinnich have recently released their third album Càirdeas. Deriving from the meaning of kinship/friendship in Scottish and Irish Gaelic, Càirdeas is a celebration of family, friends, languages and cultures spanning Scotland, Ireland and Canada. Commenting on the record, the pair say, 'We wanted to reach out to family and friends during these challenging times through recording songs which we grew up with, or that mean something special to us. There is a mix of traditional and contemporary songs which are sung in English, Irish and Scottish Gaelic'. Co-produced by their musician nephew Innes White, Càirdeas is released on the duo's Anam Communications label and available to purchase now: https://brianoheadhra-fionnagnicchoinnich.bandcamp.com/album/c-irdeas
The Love Buzz – Here Comes the Sun
Indie-alternative band from Cork, The Love Buzz, have just released a new EP, Here Comes the Sun. The trio, consisting of Kieran Hurley on guitar and vocals, Aidan Lynch on bass and Henry Love on drums, last year released 'Harp', the first single from the record that followed their debut EP Candy Flip, released in October 2019. Commenting on the inspiration for the lead track, 'Sainsbury's', Hurley said: 'It's a tale of romance, jealousy and violence. The dangerous mentality of young lads is something you can miss in Ireland but it's ever prevalent in British culture, a fish out of water story with a happy ending'. Visit: https://twitter.com/TheLoveBuzz1
Robocobra Quartet – Live Tape #1
Alternative improvising group from Belfast, Robocobra Quartet, have today released Live Tape #1, the first in a series of new mixes of live recordings from tours across Europe between 2015 and 2020. The seven-track record features songs such as 'You'll Wade', 'Knotweed' and 'Wicker Bar'.
Click on the image below to listen. Purchase the record on Bandcamp: https://robocobraquartet.bandcamp.com/album/live-tape-1 
Loner Deluxe – Tin Foil Hat
Tin Foil Hat is the latest release from electronic-indie act Loner Deluxe, out this week on Galway record label Rusted Rail. This four-track record follows the release of the group's third album, Field Recordings, in March. The title track is a hazy, lo-fi ambient work and also featured on Field Recordings. 'Sister Rainy Day' was produced during the making of the last album but is included here for the first time.
Click on the image below. Purchase Tin Foil Hat on Bandcamp: https://rustedrail.bandcamp.com/album/tin-foil-hat-4-track-digital-cassingle
Claire Roche – From Then to the Here and Now
From Then to the Here and Now is the latest album by harp player Claire Roche. The fifteen-track album follows previous releases such as Journey With Claire Roche (2015) and Songs From the Harp Room (2010). From Then to the Here and Now is a collection of Roche's own compositions from 1972 to 2018, which cover themes of nature, love, loss and freedom and are inspired by her home in Blackrock, Dublin. Purchase the album on Roche's website: https://www.clairerochemusic.com/p/from-then-until.html
– 
To submit your music for inclusion, please email newreleases [at] journalofmusic.com.
Published on 7 May 2021