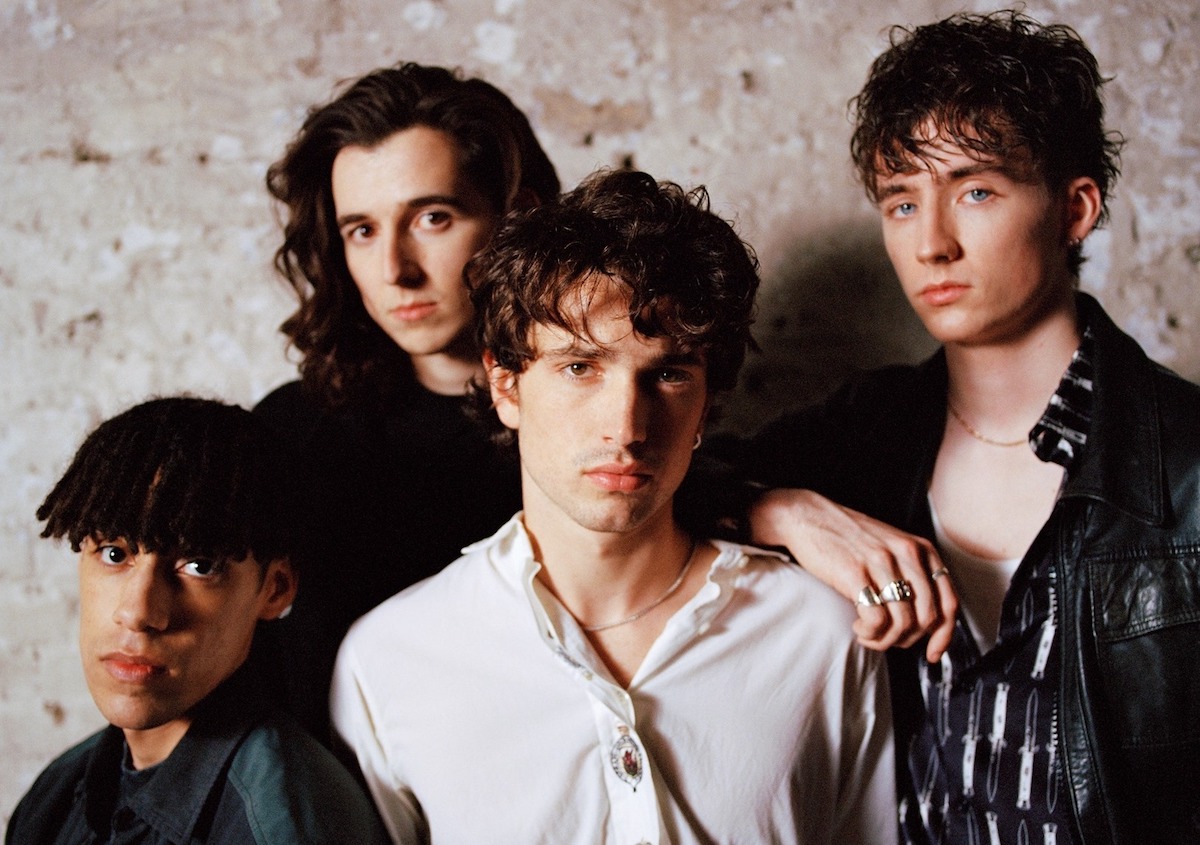 New Releases of the Week (9 July 2021)
A round-up of recent releases including Inhaler, Úna Monaghan and Lyra Pramuk, DYVR, and Talisk. To submit your music for inclusion, please email
[email protected]
.
Inhaler – It Won't Always Be Like This
Dublin rock band Inhaler have today released their debut album It Won't Always Be Like This on Polydor Records. The album takes its title from the single of the same name, released by the band – Eli Hewson, Robert Keating, Josh Jenkinson and Ryan McMahon in – 2018. 'There's a sense of optimism on this album and the song "It Won't Always Be Like This" is the main catalyst for that,' said Hewson. 'We kept coming back to that title'. Following single releases such as 'Cheer Up Baby', 'When it Breaks' and 'Falling In', It Won't Always Be Like This was delayed due to the pandemic, which caused the band to expand on their songwriting. 'We started writing this when we were teenagers and now we're adults,' said Keating. 'I wanted the songs to feel positive,' added Hewson, 'Because… it won't always be like this'. Purchase It Won't Always Be Like This on the band's website: www.inhaler.band/ 
Úna Monaghan and Lyra Pramuk – CANTER
Harper, composer and sound engineer Úna Monaghan today releases a new single 'CANTER' in collaboration with Berlin-based artist, composer and producer Lyra Pramuk. The pair, who met in the US in 2013, recently decided to meet up again with the aim of exploring new musical ideas. 'CANTER' is the result of a weekend of experimentation between the two. Commenting on how the collaboration came to be, Monaghan said 'I wanted us to meet up without expectation or pressure and see what we produced… We both enjoy combining acoustic and electronic elements. It doesn't have a specific theme or subject matter; instead it captures that weekend – elements of a feeling, a relationship, and a time'. 'It was a beautiful moment of reconnecting spontaneously – meeting each other at different points on our creative journeys [and] after a few years, meeting again,' Pramuk added. Purchase the track on Bandcamp: https://unamonaghan.bandcamp.com/releases 
Click on the image below to listen.
DYVR – The Others
Belfast-based electro-pop artist DYVR this week released a new single 'The Others', featuring Dublin grunge band HAVVK. This new song is the second release to feature on their upcoming EP Part Three, following 'Holding Back'. Speaking about the single DYVR said 'The queer community is really stepping out into the light for the first time. That light is showing us sides of ourselves that have always been there, but that we couldn't see. "The Others" speaks with a confidence that many of us weren't able to for a long time.' Visit: https://backl.ink/147038133 
Talisk – Aura
Scottish folk trio Talisk have today released 'Aura', a new song written as an antidote to the challenging times faced during the pandemic. Concertina player Mohsen Amini – who is joined in the band by fiddle player Hayley Keenan and guitarist Graeme Armstrong – said of the new song 'An aura is defined as an invisible human energy given off as light and that's what we've set out to capture in this tune. Given the times we have all been living in we wanted this to be a release full of hope, life and soul – a really positive, fizzing, feel-good number.' Purchase the track on Bandcamp: https://talisk.bandcamp.com/track/aura 
Click on the image below to listen.
–
To submit your music for inclusion, visit: https://bit.ly/38vquCn
Published on 9 July 2021