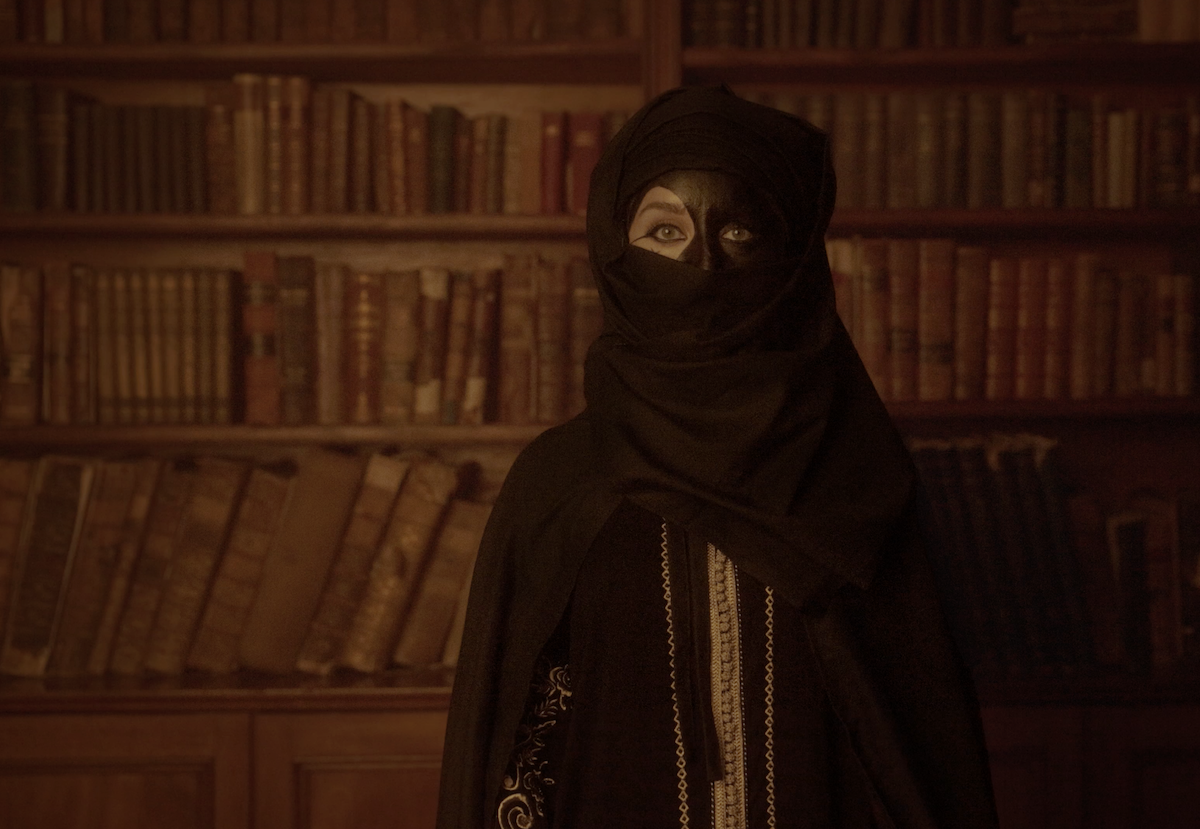 Recent Releases (8 July 2022)
A round-up of recent releases including Fidelio trio, Farah Elle, the Ficino Ensemble and Michelle O'Rourke, Myles O'Reilly, Pat Fleming, Anna Mullarkey, David Keenan and Anna Mieke. To submit your music for inclusion, please email
[email protected]
.
Gerald Barry / Fidelio Trio – In the Asylum
Mode Records in New York have recently released an album of chamber works by composer Gerald Barry played by the Fidelio Trio. All, except for In the Asylum, are first recordings. It's a fascinating collection, accompanied by personal notes from the composer as well as an essay on his childhood in Clare and his journey into music. Barry has had a long association with violinist Darragh Morgan and they have wanted to record these works for some time. Among the pieces are 1998 for violin and piano (Mary Dullea), which opens the album - 'There is something about this music which defies me though there is yearning in it,' Barry writes. There is also a version of his 1979 work Ø for piano quartet (with Adi Tal and Rose Redgrave), Triorchic Blues for piano trio (1990), Le Vieux Sourd for piano (2008), Midday for violin and piano (2008) and Baroness von Ritkart for violin and piano (2010). Expertly played by Fidelio, and including Barry himself performing All day at home busy with my own affairs (2015) on piano, In the Asylum provides a rich insight into this original voice.
To purchase In the Asylum, visit https://moderecords.bandcamp.com/album/in-the-asylum-mode-332-2 
Farah Elle – Desert
'Desert' is the latest release from emerging Libyan-Irish singer-songwriter Farah Elle. The song is the second release from the artist's upcoming album FATIMA – due for release this autumn – following previous single 'Play it By Ear'. This new work is a dramatic pop ballad with a prominent motif on piano throughout, accompanied by a music video featuring the singer riding a horse in a hooded cloak. The work was written in one day when the artist's phone was broken. 'This song came straight from the root, during a much-needed moment alone,' she said. 'The deep listening, the peaceful silence, the stillness of calm water. The kind of solitude we finally achieve after we become so overwhelmed by the busy ways of modern life and outside energies. Then, when we catch that time and space to connect with nature and ourselves, it washes over us and recharges us.' Visit: https://www.farahelle.com/ 
Myles O'Reilly – Cocooning Heart
Cocooning Heart is the new album from musician and filmmaker Myles O'Reilly. Written and recorded during lockdown in 2020, the ten-track album, strong on ambient sounds with synths, drones and hazy reverb, is an exploration of the artist's mind and emotions during the forced isolation of the pandemic. The title track 'Cocooning Heart' was inspired by the artist's experience in the early stages of lockdown. His neighbour gave him a moog synthesizer and, for something to do, O'Reilly began learning how to use it. Throughout the collection we hear gentle – almost whispered – vocals, acoustic guitars, experimental synth sounds and snippets of everyday life captured on the record – cats meowing, a kettle boiling, the dull sound of a shower from the next room. 'The Point of Disgust' is a tender, dark piece with a purring synth supporting the vocals 'Once I was lost to the point of disgust'; and 'Singing in the Shower' closes the album out on a ballad of barely-plucked guitar, scratchy percussion and breathy vocals. 'Shine' is the highlight and will surely become an anthem at gigs. Visit: https://mylesoreilly.bandcamp.com/album/cocooning-heart
Ficino Ensemble and Michelle O'Rourke – Folk Songs
Folk Songs is the new album from the Ficino Ensemble, joined here by singer Michelle O'Rourke. The title is taken from Luciano Berio's 1964 song cycle, which makes up half of the album, and the other half comprises four folk song-inspired works specially commissioned by the Ficino from composers Judd Greenstein, Kevin O'Connell, Kate Moore (whose work also features on the recent Ergodos album by Nathan Sherman and Alex Petcu), and Garrett Sholdice. Greenstein's Green Fields of Amerikay starts gently and then develops into a swirling interpretation of this song of Irish emigrants. In Late-crying voice, O'Connell sets four anonymous ancient Greek texts to create four imaginary folk songs. Cronachdain Suil is a setting of an invocation to St Brigid by Moore, with an accompanying video (below) by Néstor Romero Clemente. Sholdice's I would be where I am not is inspired by the folk song 'Katie Cruel' and is 'a personal reflection on the song in a series of eleven delineated sections'. Berio's 11-part Folk Songs draws on a range of traditional pieces, from 'Black is the Colour' to an Azerbaijan love song. The Ficino Ensemble will launch the album with concerts at St Ann's in Dublin on 9 July and Triskel in Cork on the 10th. For tickets, see here.
To purchase Folk Songs, visit https://ergodos.bandcamp.com/ 
Pat Fleming – Live Music from Sliabh Luachra
Live Music from Sliabh Luachra by accordion player Pat Fleming is the latest album from the Sliabh Luachra label, set up by Eoin Stan O'Sullivan to document and promote the artists of this musical region. It follows previous releases by Emma O'Leary, Maura O'Connor and Bryan O'Leary, as well as an album marking 20 years of the Maurice O'Keeffe festival. Recorded live in Newmarket, Co. Cork, Fleming's album features eight tracks of slides, polkas, reels and jigs and includes a number of compositions by 87-year-old local musician Timmy O'Connor. O'Connor also joins Fleming for one track. Maria Cotter (fiddle), Tim Browne (bouzouki) and Gary O'Brien (guitar) also feature. Another valuable release on this important recording project.  
To purchase Sliabh Luachra albums, visit https://sliabhluachra.bandcamp.com/ 
Anna Mullarkey – Falling Apart
Galway singer-songwriter and composer Anna Mullarkey has recently released a new single 'Falling Apart' on Strange Brew records. The new song comes with the news that Mullarkey will also be releasing her debut album Falling on 19 August. The lo-fi track uses dreamy, ambient electronics and what seems like vocal recordings played in reverse. There's a pulsing percussion throughout that sounds like a heartbeat and Mullarkey's vocals are soft, wafting in and out of the music. ''Falling Apart' is a song about the end of a relationship,' says Mullarkey. 'It's about that moment you realise it is over and you have to let them go.' Mullarkey arranged the song with Sam Wright, who also contributed double bass and electric bass. Other collaborators on the track include Paul McClure on bodhrán and accordion, Ciara O'Connor on cello, David Shaughnessy on drums, Dara Finneran on modular drums, and Luke Murray on backing vocals. The song is accompanied by a music video directed by Mia Mullarkey and featuring dancers Robyn Byrne and Emily Kilkenny Roddy portraying a couple who find themselves both bound together while growing apart. Mullarkey performs at Róisín Dubh as part of Galway International Arts Festival on 14 July. Visit: https://www.instagram.com/anna.mullarkey/
David Keenan – Semidelinquent
Dundalk singer-songwriter David Keenan has recently released a new single 'Semidelinquent', an uptempo, rocking piece with lush instrumentation with brass and piano. The track was recorded with Gavin Glass – who produced Keenan's debut album A Beginner's Guide to Bravery (2020) – and is accompanied by a b-side live recording of 'Peter O'Toole's Drinking Stories', taken from a concert at Dublin's Olympia Theatre in May of this year. Commenting on the song, Keenan said ''Semidelinquent' is a soulful rock n roll eulogy to dysfunctional love, sang and spewed amidst a new big band sound. It's brash, poetic and proud'. Keenan has just returned from a tour of Scandinavia and has played Irish summer shows with David Gray in Cork and at Sea Sessions in Bundoran. On 13 July, he performs at Galway International Arts Festival before performing other festivals across Europe and touring with Counting Crows this autumn. Visit: https://davidkeenan.com/
Anna Mieke – Twin
Singer-songwriter Anna Mieke has recently released a new track 'Twin', which was recorded in Black Mountain Studios in Dundalk in November 2021 with Matthew Jacobson and Ryan Hargadon. The song is Mieke's first solo release since her 2019 debut album Idle Mind, and also features Cora Venus Lunny on strings (arranged by Brían Mac Gloinn) and Rozi Leyden on bass. The acoustic song begins minimally with guitar and chirpy vocals, then introduces more layers of sound with percussion, before winding out on the same motif on guitar. It's a nostalgic piece, as Mieke sings about past experiences, 'Vague memories, in the narrow streets of Lausanne /  We ran through red to the park and we swam / Train tracks screaming in the dead of night'. 'Twin' is accompanied by a music video directed by California-based videographer V Haddad using footage Mieke filmed in Ireland with friends, and some shot by Haddad in California. Visit: https://annamieke.bandcamp.com/
 –
To submit your music for inclusion, visit: https://bit.ly/38vquCn
Published on 8 July 2022