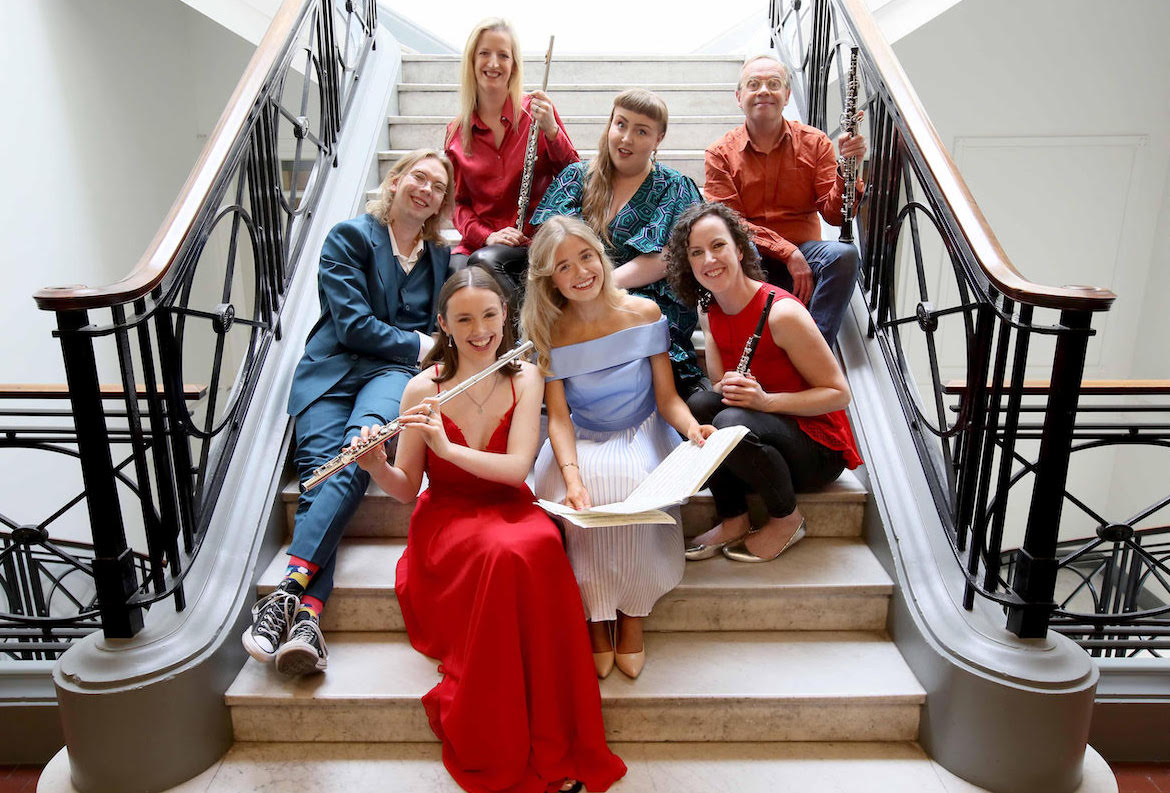 RIAM Students to Perform in Inaugural NSO Concerto Project
Lauren McCann, Emma Power, Kalle Peura and Rachel Nolan will present debut concertos at the NCH on Wednesday 31 May.
The National Symphony Orchestra (NSO) has this week launched a new project with the Royal Irish Academy of Music (RIAM). The NSO Concerto Project will provide four RIAM students with the opportunity to perform their debut concertos with the orchestra. The concert will take place at the National Concert Hall next Wednesday 31 May, under conductor Gavin Maloney. 
This inaugural project is aimed at students at an advanced level of study – from final-year Bachelor of Music to Master in Music Performance and Recital Artist Diploma level. The musicians selected to perform are: soprano Lauren McCann, mezzo-soprano Emma Power, pianist Kalle Peura and flautist Rachel Nolan. The four will perform in a range of virtuosic pieces for soloists including Mozart's Exsultate, jubilate, Ravel's Shéhérazade, Rachmaninov's Rhapsody on a Theme of Paganini, and Nielsen's Concerto for Flute and Orchestra. 
'The NSO Concerto Project provides RIAM third-level students with the unrivalled opportunity to perform as a soloist with the largest and most prestigious professional orchestra in Ireland on the magnificent National Concert Hall stage,' said Deborah Kelleher, Director of RIAM. 'They have spent months competing and preparing for what will undoubtedly be the biggest achievement of their music career to date.'
The four performers were selected following two competitive rounds of auditions before a panel that included NSO General Manager Anthony Long, Kelleher and all four Heads of the Keyboard, Strings, Vocal Studies, and Wind, Brass and Percussion faculties. 
Commenting on the project, Long said:
Supporting emerging artists and providing opportunities for them to work at a professional level on the stage of the National Concert Hall is an important part of the orchestra's work. We are proud to add it to our programme which also includes support for winners of the Maura Dowdall Concerto Competition, the RDS Music Bursary and the Irish Freemasons' Young Musician of the Year.
Tickets cost €10 and are on sale now. For further information, visit https://shorturl.at/fuyLW
Subscribe to our newsletter.
Published on 24 May 2023