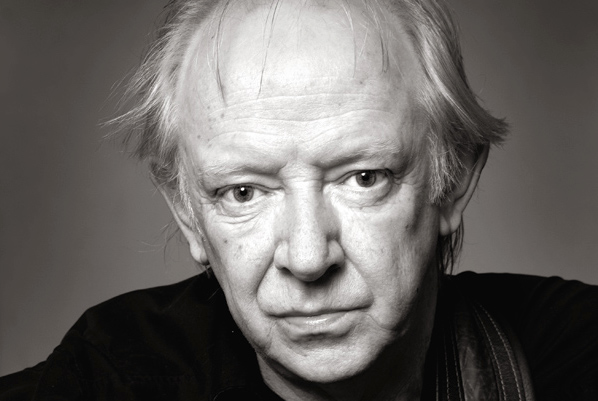 RIP Arty McGlynn
Pioneer of traditional Irish guitar dies.
The great Irish guitarist Arty McGlynn has died today (18 December).
From Omagh, McGlynn became known as one of the finest guitarists in traditional Irish music, both as a melody player and accompanist. He had a long musical partnership with his wife Nollaig Casey with whom he recorded original albums such as Lead the Knave (1989) and Causeway (1995).
As a duo they popularised a broad range of repertoire in Irish traditional music, including the Penguin Cafe Orchestra tune 'Music for a Found Harmonium', and became known for their exciting live performances.
Born into a musical family in 1944, McGlynn began on accordion before moving onto guitar and exploring jazz. He played with a number of popular music bands before returning to traditional music and recording the seminal 1979 album McGlynn's Fancy on Mint Records, the first album of traditional Irish tunes played on steel-string guitar. It contained classic performances of reels such as 'The Floating Crowbar' and 'Jenny's Welcome to Charlie' as well as singing by David Hammond.
In the sleeve notes for the recording, the late playwright Brian Friel wrote:
The man's artistic authority shocks… He takes an air like The Blackbird and invests it with Vivaldian elegance. He takes a song like Down by the Sally Gardens, buried for years beneath the rubbish of Feiseanna, and it soars again in its melodic purity. He takes Carolan's Draught and it acquires Mozartian lyricism and wit. He plays jigs and reels with distinctive clarity and driving rhythm. Everything he touches is renewed.
McGlynn became a sought after collaborator and was a member of the band Patrick Street and Liam O'Flynn's band. His characteristic rhythmic playing can be heard on a number of other well-known albums, including the 1987 Dónal Lunny live recording, Frankie Gavin's Irelande with Aidan Coffey (1994), and John Carty's At It Again (2005).
In 2012 McGlynn received a Major Individual Artist Award from the Arts Council of Northern Ireland, and, in 2016, he received the TG4 Gradam Saoil / Lifetime Achievement Award.
He is survived by his wife Nollaig Casey, their two daughters and his three sons.
Published on 18 December 2019