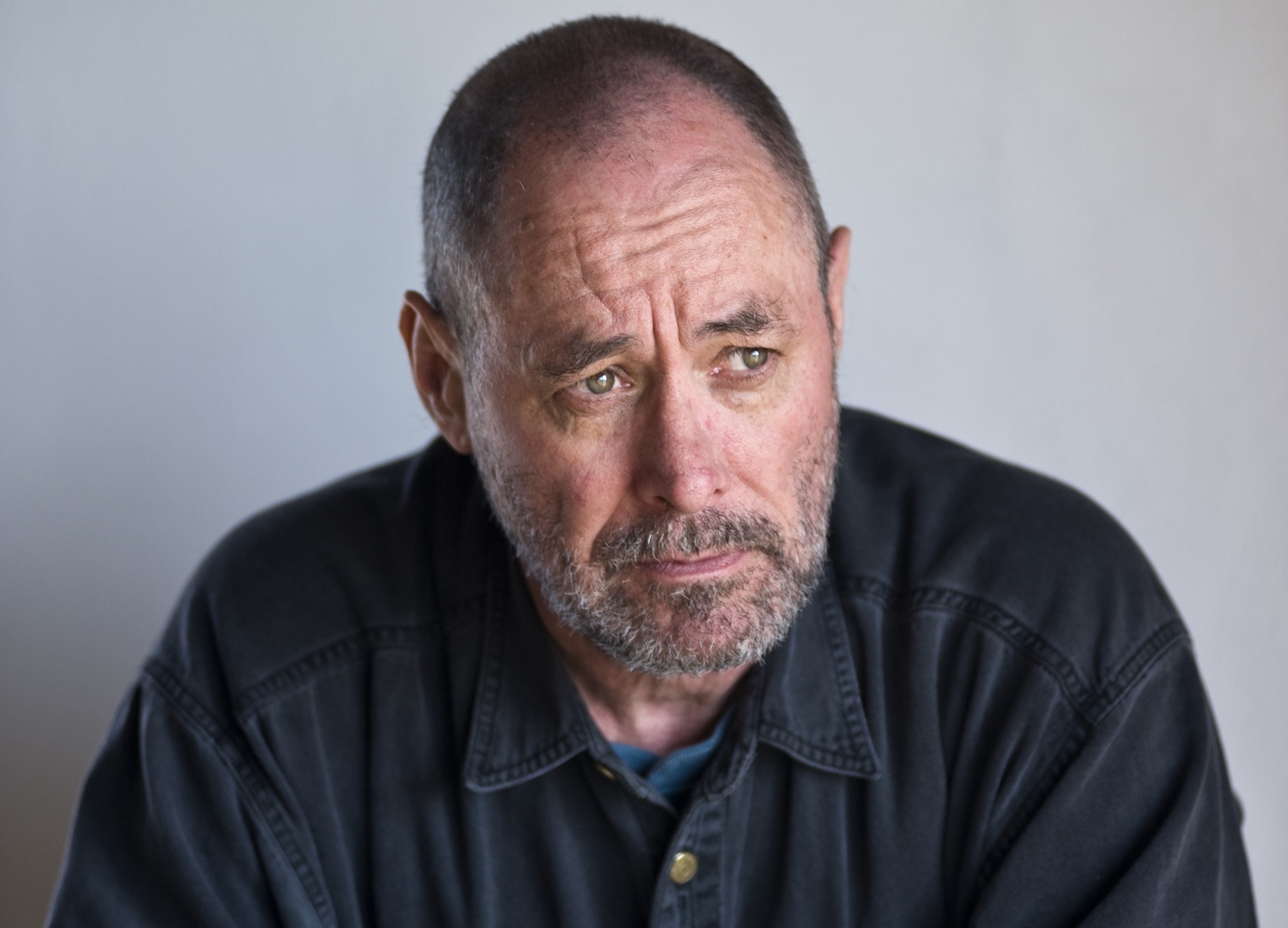 RIP Singer Seán Tyrrell
Songwriter who set 'Cúirt an Mheán Oíche' to music passes away aged 78.
The traditional singer and songwriter Seán Tyrrell has died in Clare aged 78.
Known for his original interpretations of songs and in particular his settings of poetry, Tyrrell's work was characterised by a deep sense of history and a strong social conscience.
He was born in Galway in 1943 and in the 1960s played regularly at the Folk Castle Club. In 1968, he moved to New York and became involved in the Greenwich folk scene. This was followed by a move to San Francisco and then New Hampshire, where he formed the group Apples in Winter, which released an album in 1975.
Tyrrell returned to Ireland the same year, settling in the Burren, Co. Clare, and started working in NUI Galway in 1978. He also began performing with uilleann piper Davy Spillane and guested on two of his albums. Later, Tyrrell commenced work on a setting of a translation of the anti-celibacy 1,206-line eighteenth-century poem 'Cúirt an Mheán Oíche' by Brian Merriman and created a 'traditional music opera', which was produced by Druid Theatre and premiered to critical success at the Galway Arts Festival in 1992. The show, which also featured the late Mary McPartlan, went on to be performed over one hundred and fifty times around Ireland.
In 1994, he released his acclaimed debut album Cry of a Dreamer, which included songs such as 'Mattie' and 'Cry of a Dreamer' and featured his characteristic mandola accompaniment. He also appeared on Tony MacMahon's television series The Blackbird and the Bell, performing the song 'The Orchard'. This was followed by the solo albums The Orchard (1998), Belladonna (2002), which drew on the work of poet Michael Hartnett, Message of Peace (2009), inspired by the nineteenth-century activist and writer John Boyle O'Reilly, Walker of the Snow (2012), and Moonlight on Galway Bay (2014). He also released a trio album with fiddle-player Kevin Glackin and piper Ronan Browne, And So the Story Goes, in 2011, and a live album with fiddle-player Liam Lewis and Fergus Feely, Live at Greene's, in 2013. Last April, during the pandemic lockdown, he performed a digital concert with his daughter, singer Áine Tyrrell.
Commenting on Seán Tyrrell's passing, President Michael D. Higgins said:
It is with sadness that I have learned of the passing of Seán Tyrrell, one of our finest, most talented, original and creative troubadours. How can we ever forget that it was Seán who brought 18th century poet Brian Merriman's 1,206 line poem Cúirt an Mheán-Oíche to music and an unforgettable performance by Druid Theatre, in which another great performer, and friend of music, whom we have lost recently, Mary McPartlan, played such an outstanding part.

Seán Tyrrell will be remembered too for works such as Message of Peace, his work on the life of John Boyle O'Reilly, his collaboration with a number of international artists on Songs of Peace to commemorate the life and work of Francis Ledwidge, and his landmark album The Orchard amongst his many contributions to the world of folk music.

Seán and I walked into UCG on the same day in Autumn 1962 and through the years to have had his friendship, as so many know, was a great gift.
Tyrrell is survived by his wife Connie, sons Benji and Cíarán, daughters Áine, Lilia and Róisín, sister Mary (Corless), and grandchildren. A funeral mass will take place in St Patrick's Church, New Quay, Co. Clare, today (2 November) at 1pm followed by burial in adjoining cemetery. The funeral mass can be viewed here: www.facebook.com/New-Quay-Parish-103984824696961/
Subscribe to our newsletter here.
Published on 2 November 2021