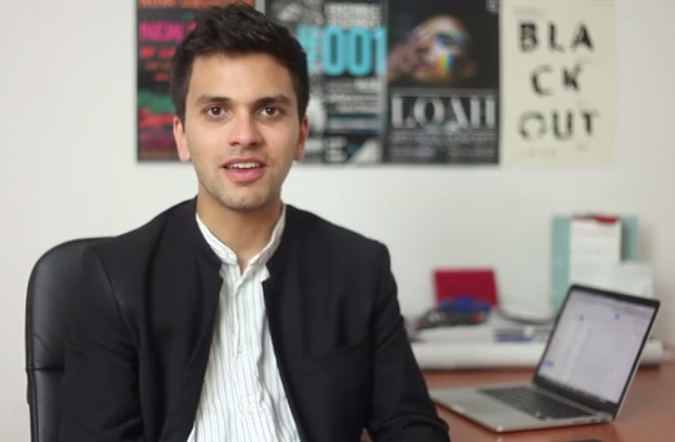 Rob Farhat's Ensemble Company to Launch Record Label
Conor Walsh and Loah to feature in first two releases.
Ensemble, the artist management company and concert promoter founded in 2014 that has worked with Dónal Dineen, Ensemble Eriú and Kirkos Ensemble, is starting a new label, Ensemble Records. 
The first two releases on the label will feature minimalist/electronic pianist Conor Walsh and Irish/Sierra Leonean singer Loah. Ensemble has launched a Kickstarter campaign to support the releases. 
Label manager Brian Dillon – who is also a member of the group Meltybrains? – sets out a vision for the new venture:
We feel that Ireland needs an original label with a distinct perspective, one that can bring unique artists to a global audience, to serve as a platform to bring them to the attention of international labels. Our plan is to release EPs and albums from some of Ireland's most talented up-and-coming artists. We will be releasing these digitally and on vinyl and supporting them with national and European tours. 
Directed by pianist Rob Farhat, who studied under John O'Conor and Hugh Tinney and previously worked in marketing and events for the Web Summit, Ensemble is celebrating its first year in business with a concert this Saturday 26 September at the Freemasons' Hall in Dublin, featuring Walsh, Loah, Simon Bird and more.
This will be followed by the company presenting a five-date tour by Ensemble Eriú in which the traditional music group will premiere The Stargazer Suite, a one-hour work composed by Neil O'Loghlen and Jack Talty and based on the paintings of Jack B. Yeats.
Beginning on 29 September in Galway, the tour will travel to Carrick-on-Shannon, Cork, Wexford and Dublin.
Tadhg Byrne, also a member of Meltybrains?, has recently joined Ensemble as Event Promoter, and Joe Panama, bass player with Overhead, The Albatross, is now Community Manager. Co-founder Rob Kearns has taken a step back from Ensemble and is now working as Production Manager and Developmental Officer with Improvised Music Company.
For full details on Ensemble's activities, visit http://ensemble.ie/
Published on 23 September 2015