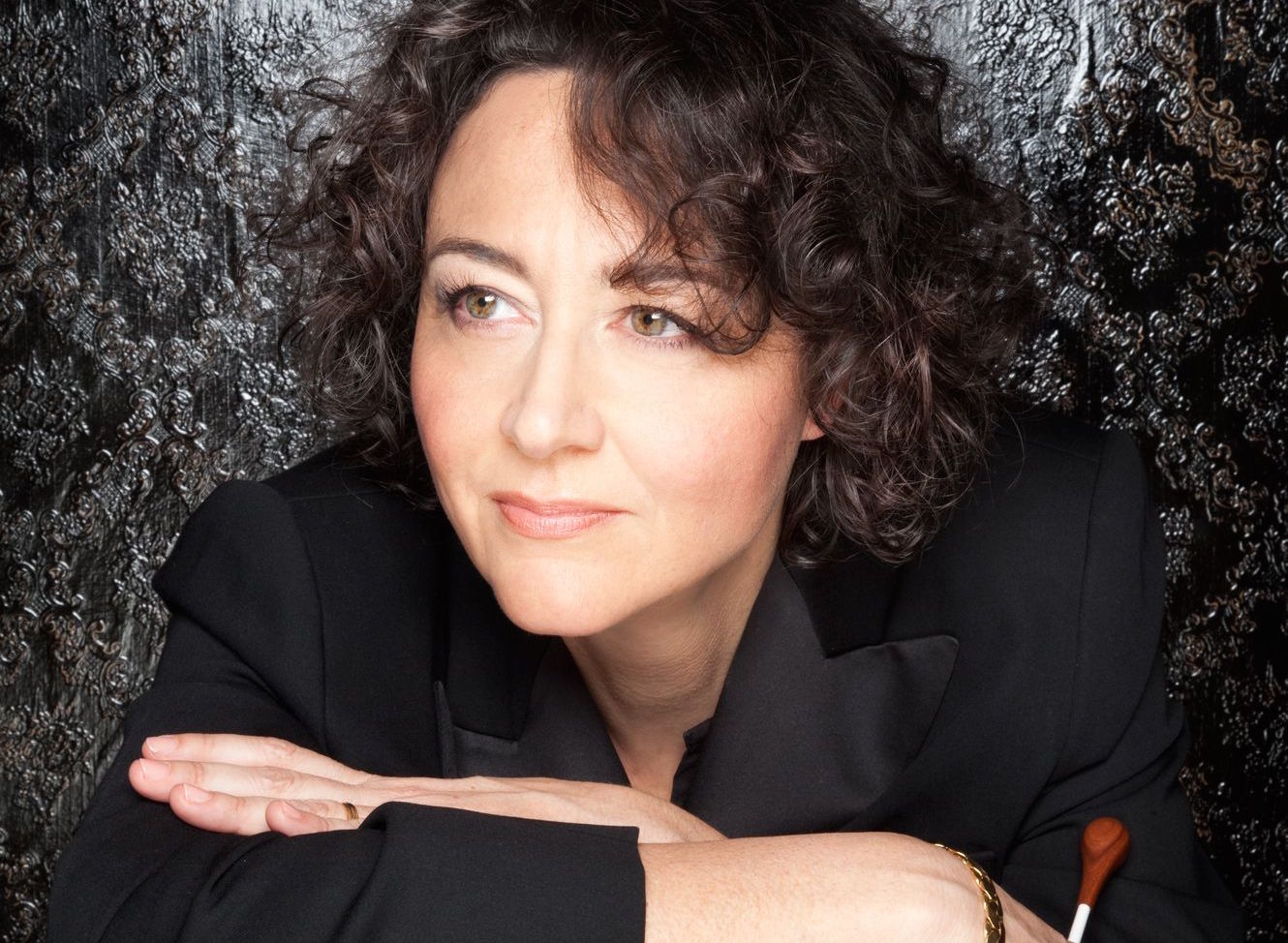 RTÉ Appoints Nathalie Stutzmann as Principal Guest Conductor of RTÉ National Symphony Orchestra
French contralto and conductor is first woman to hold the post in orchestra's 91-year history.
RTÉ has announced that French contralto and conductor Nathalie Stutzmann will be the next Principal Guest Conductor of the RTÉ National Symphony Orchestra. She will begin her tenure in September 2017. 
Described recently by The Guardian as 'one of the most accomplished Handel contraltos of the age', and in the Philadelphia Inquirer as exuding 'insight, intelligence, strategy, and the kind of heat one associates with Gustavo Dudamel' in her conducting, Stutzmann has parallel international careers as both contralto and conductor. She is currently in the first year of a three-year role as Associate Artist of the Sao Paulo State Symphony Orchestra and she is Associate Artist of the Orchestre National de Bordeaux for the 2016/17 season. She has an exclusive contract with Warner Classics/ Erato as both singer and conductor.
Speaking about her new position, Nathalie Stutzmann said:
When I conducted the RTÉ National Symphony Orchestra for the first time in 2016, I felt an immediate connection with the musicians: only a few minutes into our first rehearsal it became clear that here was an ensemble of musicians with a rare combination of generosity of spirit, human warmth and real character: an orchestra made of flesh and blood! 

I enjoy working with people who recognise music for what it is – one of life's most extraordinary gifts – and who are willing to commit mind and body to the challenge of revealing it to our audience, to the search for that extra colour, that extra poetry, that extra sensory layer. That is what I am always looking for, and I found it here. 

It is a great honour and pleasure for me to become the RTÉ National Symphony Orchestra's Principal Guest Conductor, and I very much look forward to developing together a bond with our audience, both those attending live and the radio and online audiences both in Ireland and internationally.
The announcement coincides with Stutzmann's second performance with the RTÉ National Symphony Orchestra this Friday in a programme of Beethoven and Brahms at the National Concert Hall. Itamar Zorman, violin, and Leonard Elschenbroich, cello, will join as soloists. The concert will be broadcast live on RTÉ lyric fm.
Aodán Ó Dubhghaill, Head of RTÉ's Orchestras, Quartet & Choirs, said: 
Nathalie first conducted the RTÉ National Symphony Orchestra in Wagner and Mahler at the National Concert Hall in February 2016. From the outset, it was apparent that an easy and natural chemistry had developed between Nathalie and the musicians. 

It was also clear that the public intuitively sensed and responded in the warmest terms to the music-making and to Nathalie's natural charisma. Nathalie brings the qualities one expects of a great singer to her work as a conductor, coaxing beautiful phrasing from musicians and conveying an unerring sense of musical line. This appointment marks the start of a significant artistic partnership and we are excited at the prospect of sharing the resulting music-making with the widest possible audience.

Ba mhaith linn fáilte is fiche a sheoladh roimh Nathalie agus táimid ag súil go mór í a chloisteáil arís go luath.
As Principal Guest Conductor, Stutzmann will conduct a minimum of five concerts each season. Her first performance as Principal Guest Conductor will take place on Friday 29 September 2017. Full details of her initial series of concerts will be announced to coincide with the 2017–2018 Season launch later this year. 
For more, visit https://goo.gl/KTJoDP
Published on 11 January 2017