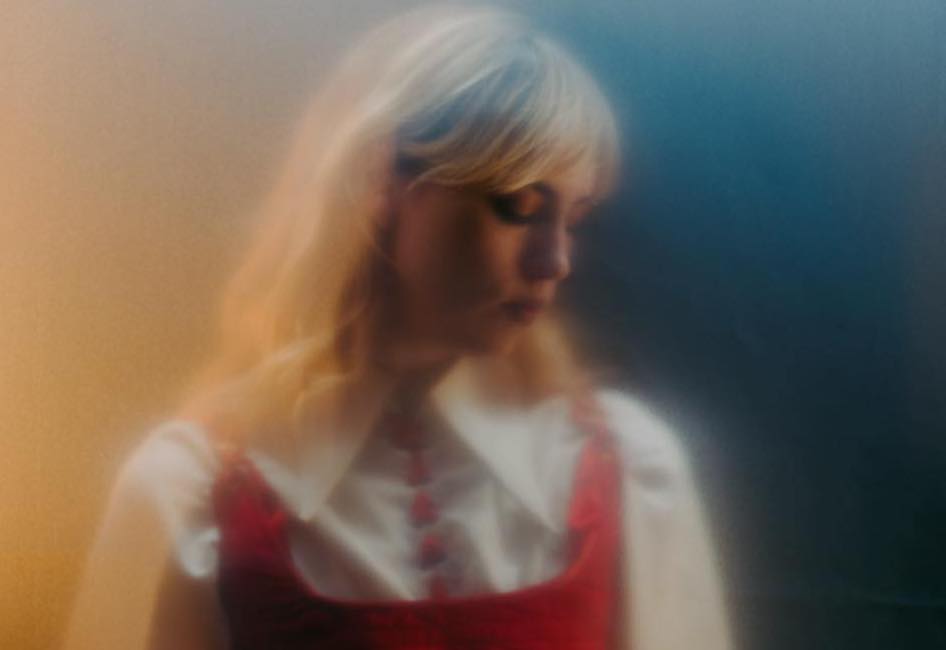 RTÉ Choice Music Prize Album of the Year Shortlist Announced
CMAT, Sorcha Richardson, Fontaines D.C., Aoife Nessa Frances, and Just Mustard among the nominees.
The shortlist for the RTÉ Choice Music Prize Album of the Year for 2022 has been announced (9 January). 
The ten selected albums span the genres of indie, pop, rock and folk and include If My Wife New I'd be Dead – the debut album by pop singer-songwriter CMAT; Dundalk noise-rock band Just Mustard's Heart Under; Sorcha Richardson's Smiling Like an Idiot; and Protector by Aoife Nessa Frances.
Also on the shortlist is Skinty Fia by Fontaines D.C.; singer-songwriter Anna Mieke's second album Theatre; Leave the Light On by rock band Pillow Queens; Dermot Kennedy's Sonder; Delusions of Grandeur by pop-rock six-piece THUMPER; and the self-titled debut by Dundalk folk band The Mary Wallopers.  
The awards ceremony will take place at Vicar Street on 9 March and will be broadcast live on RTÉ 2FM in a special programme from 7pm to 11pm. 
This year three new awards have been introduced including Irish Artist of the Year, Breakthrough Irish Artist and Classic Irish Album. The musicians nominated for the Irish Artist of the Year Award are CMAT, Fontaines D.C., Dermot Kennedy, Sello and Talos, while the nominees for Irish Breakthrough Artist include CMAT, Belters Only, Cian Ducrot, Sello and Lea Heart. The shortlist for Classic Irish Album, and Song of the Year – which is voted for by the public – will be announced later this week.  
Previous winners of the award include For Those I Love in 2021, Denise Chaila's Go Bravely in 2020, Lankum's The Livelong Day in 2019, O Emperor's Jason in 2018, and, in 2017, Precession by synth duo Ships. 
A panel of eleven judges from the Irish music media selected the shortlisted albums and will choose the overall winner on the night. The judges include Nadine O'Regan (The Business Post), Aoife Woodlock (Other Voices), Shannon McNamee (The Journal of Music), Mags Blackburn (Red FM Cork), Christine Costello (The Thin Air), Neil Doherty (RTÉ Radio 1), Adam Hogan (RTÉ 2fm), Ed Hughes (KCLR), Lauren Johnson (BBC Northern Ireland), Sophia McDonald (Totally Dublin/Dublin Digital Radio), and Des O'Driscoll (The Irish Examiner).
See the full list of nominees below. For further information, visit www.choicemusicprize.ie.
RTÉ Choice Music Prize Album of the Year Shortlist
Anna Mieke – Theatre (Anna Mieke under license to Nettwerk Music Group)
Aoife Nessa Frances – Protector (Partisan Records)
CMAT – If My Wife New I'd Be Dead (CMATBABY)
Dermot Kennedy – Sonder (Island)
Fontaines D.C. – Skinty Fia (Partisan Records)
Just Mustard – Heart Under (Partisan Records)
Pillow Queens – Leave the Light On (Royal Mountain Records)
Sorcha Richardson – Smiling Like An Idiot (Faction Records)
The Mary Wallopers – The Mary Wallopers (The Mary Wallopers)
Thumper – Delusions of Grandeur (Eva Magical Music Sounds)
Published on 9 January 2023