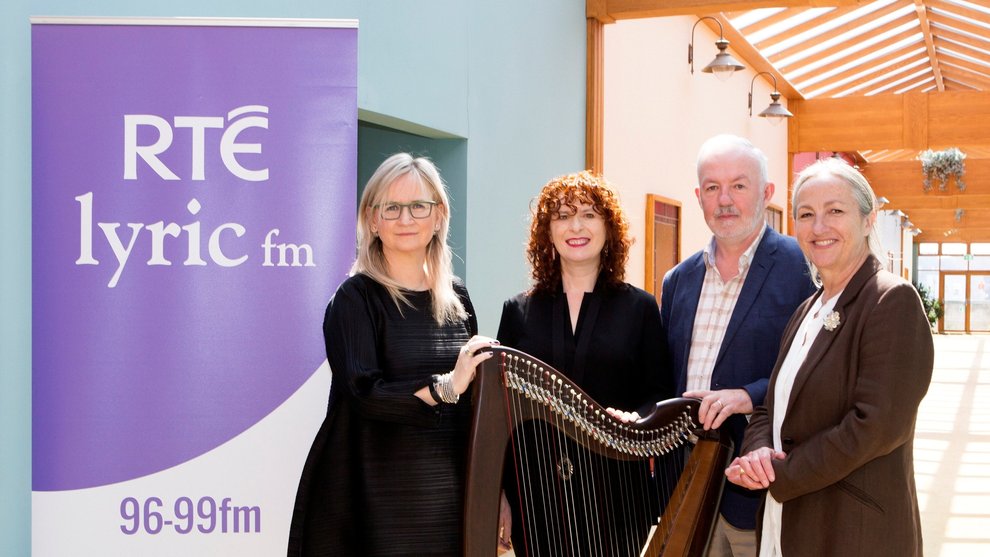 RTÉ Lyric FM to Commission Concerto for Irish Harp and Orchestra
Concerto will be one of three new works commissioned to mark Lyric FM's 20th anniversary in 2019.
RTÉ Lyric FM will mark its 20th anniversary next year by commissioning three new works, including a concerto for Irish harp and orchestra to be performed by Máire Ní Chathasaigh and the RTÉ National Symphony Orchestra. 
The music and arts station first broadcast on 1 May 1999, and its 20th anniversary will be marked on 1 May 2019 with a gala concert at the National Concert Hall where the commissioned works will be performed.
In addition to the 10–15 minute Irish harp concerto (with a prize of €10,000), Lyric will also commission a 4–5 minute a cappella work for the RTÉ Philharmonic Choir based on the Michael Coady poem Though There are Torturers (€2,000), and a 4–5 minute work for the cellos of the RTÉ NSO (€2,000). 
The composers for the three works will be selected by competition, for which entrants should submit an extract of their proposed score and a 200-word outline of the work. 
Speaking of the competition, the Head of Lyric FM, Aodán Ó Dubhghail, said
Irish musicians have always been at the heart of the station. What better way to mark our birthday than with a new work for the national emblem of Ireland, the Irish harp, with one of its leading exponents Máire Ní Chathasaigh premiering it with the RTÉ National Symphony Orchestra. 
The deadline for submissions for the commission opportunity is Friday 1 September at 5pm.
For more, visit www.rte.ie/lyricfm.
Published on 31 May 2018