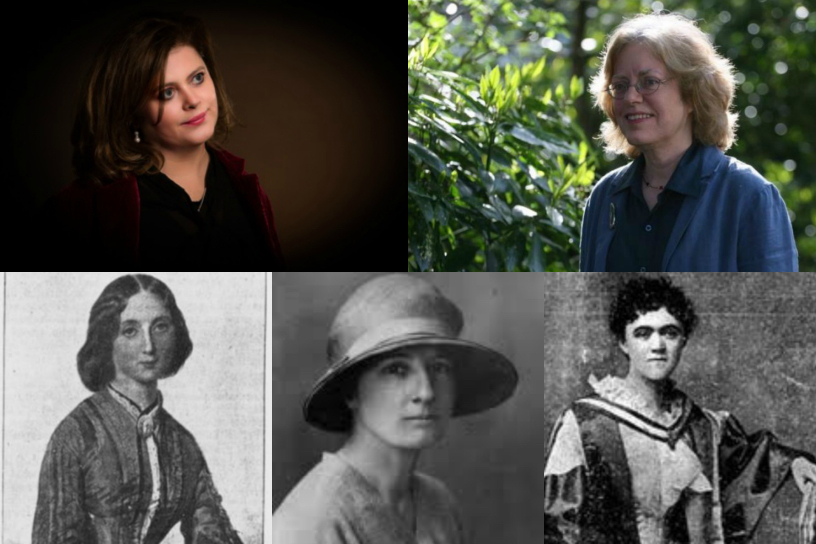 Saluting the Feminists at the Royal Irish Academy of Music
Coinciding with the world premiere of Siobhán Cleary's new opera 'Vampirella', the RIAM will host a day of events focussed on the work of female composers, performers and teachers.
On Thursday 24 March, the RIAM Library presents Saluting the Feminists, a day-long event to mark the contribution of female composers, performers and teachers to music in Ireland. Based around composer Siobhán Cleary's new opera Vampirella, which premieres this evening (Wednesday 23 March) and runs until Saturday at Smock Alley Theatre, the event will lead up to the work's second performance.
Vampirella is a new chamber opera written to a libretto by journalist and writer Katy Hayes, inspired by a short story by Angela Carter, 'Vampirella and the Company of Wolves'. The opera will be performed as part of the RIAM's Opera Briefs programme by a cast of players from the RIAM and the Lir National Academy of Dramatic Art at Trinity College Dublin, for whom it was commissioned. It is directed by Conor Hanratty and conducted by Andrew Synott.
Saluting the Feminists will open with a morning panel discussion on the topic of 'Women and Music in Ireland in the 19th and 20th Century' with musicologists Ita Beausang, Laura Watson and Jennifer O'Connor-Madsen. Following this will be a 'coffee concert' with performances by Thérèse Fahy, piano, playing works by Gráinne Mulvey and Siobhán Cleary, and a piano-voice duo of Sylvia O'Brien and Dearbhla Collins playing a selection of songs by Irish female composers. A post-concert discussion with featured composers and performers will be hosted by the Contemporary Music Centre's Linda O'Shea Farren. 
A second panel at 3pm will feature past staff members from the RIAM Keyboard Faculty in conversation with Director Deborah Kelleher, and a 6pm concert by Elizabeth Hilliard (soprano), Paul Roe (clarinets) and Dearbhla Brosnan (piano) will feature works by Jane O'Leary, Amanda Feery, Ailís Ní Ríain, Deirdre McKay, Linda Buckley, Gráinne Mulvey and Rhona Clarke. 
For full details, visit https://goo.gl/FBoKib
* A panel discussion on 'New Opera in Ireland in the 21st Century' will precede the opening night of Siobhán Cleary's Vampirella
Published on 22 March 2017