Song of Granite, Lyric FM Opera Night and The Man from Moogaga win at Celtic Media Awards
13 Irish productions win at annual media festival
Irish productions have won 13 awards at the annual Celtic Media Festival, held this year in Llanelli, Wales. 
The Celtic Media Festival has been running since 1980, taking place in a different location in Scotland, Wales, Northern Ireland and Republic of Ireland each year. As well as hosting a conference and masterclasses across three days, it also presents annual awards for journalism, TV, radio, film and digital media.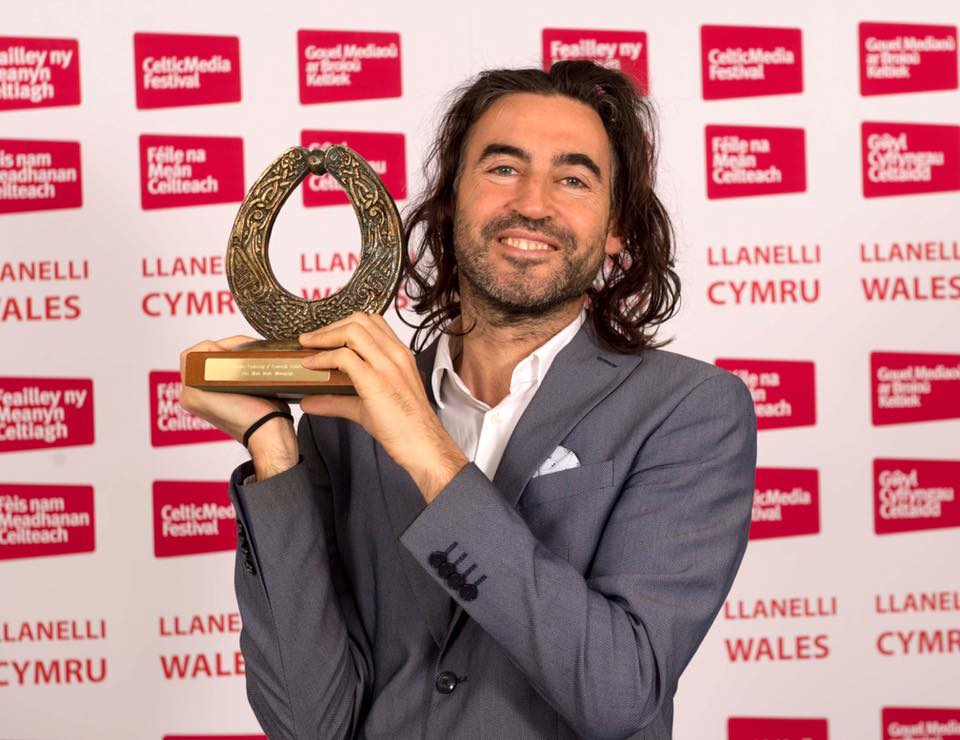 Andrias de Staic (The Man from Moogaga)
Music winners this year included Pat Collins' film Song of Granite (read our review here) in the Arts category, fiddle-player Aindrias de Staic's The Man from Moogaga in Radio Comedy, and RTÉ lyric fm's Opera Night live bilingual broadcast of Robert O'Dwyer's Eithne (read our review here) in Radio Music Programme. Watch the full performance below. 
Irish productions were also successful in the categories of Animation (An Béal Bocht), Children's Programme (Pablo), Current Affairs (RTÉ Investigates – Living on the List), History (Murdair Mhám Trasna), Radio Magazine Show (Pantisocracy), Radio Presenter of the Year (John Toal, BBC Radio Ulster), Radio Station of the Year (Radió Fáilte), Single Documentary (The Crossing), Single Drama Over 30 Mins (Handsome Devil) and Sports Documentary (Rocky Ros Muc).
See the full list of categories and winners below, or visit www.celticmediafestival.co.uk.
Animation – An Béal Bocht (Ireland)
Arts – Song of Granite (Ireland)
Children's Programme – Pablo (Ireland)
Comedy – Still Game: Down and Out (Scotland)
Current Affairs – RTÉ Investigates: Living on the List (Ireland)
Drama Series – Bang (Wales) 
Entertainment – Y Salon (Wales)
Factual Entertainment – Hen Blant Bach (Wales)
Factual Series – Valley Cops (Wales)
History – Murdair Mhám Trasna (Ireland)
Kieran Hegarty Award for Innovation – Destino Santiago (Galicia)
Radio Comedy – The Man from Moogaga (Ireland)
Radio Documentary – Meddwl Am Dad (Wales)
Radio Magazine Show – Pantisocracy  (Ireland)
Radio Music Programme (Live) – RTÉ lyric fm Opera Night  (Ireland)
Radio Presenter of the Year – John Toal (Ireland) 
Radio Sports – Our Summer: The Story of Wales At Euro 2016 (Wales)
Radio Station of the Year – Raidió Fáilte (Ireland)
Short Drama (Up to 30mins) – The INescapable Arrival of Lazlo Petushki (Scotland)
Single Documentary –  The Crossing (Ireland)
Single Drama (Over 30mins) – Handsome Devil (Ireland)
Spirit of the Festival – Hillsborough: Yr Hunllef Hir (Wales)
Sports Documentary – Rocky Ros Muc (Ireland) 
Published on 8 May 2018