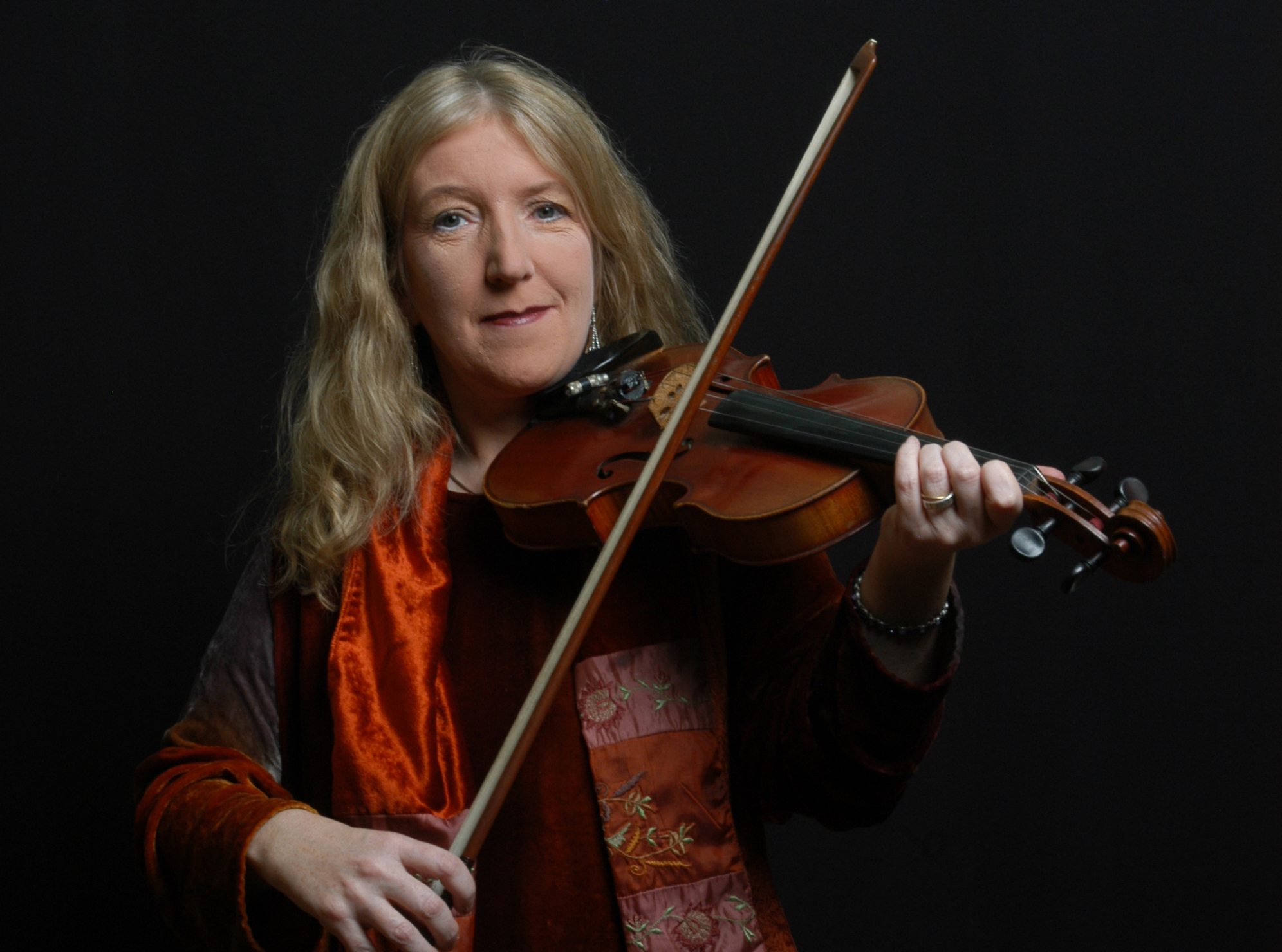 Stiúideo Cuan to Premiere 'Cosán na Naomh' by Máire Breatnach
Five concerts to take place in An Spidéal from 27 September to 1 October.
Stiúideo Cuan, the new music and arts space in An Spidéal, County Galway, has announced the premiere of a new work by fiddle player and composer Máire Breatnach.
Cosán na Naomh, a creative response to the landscape of Corca Dhuibhne in West Kerry, and the history of the Gaeltacht region, will be performed in five concerts from Tuesday 27 September to Saturday 1 October at 8.30pm. The work will feature Breatnach on fiddle and viola with uilleann piper Mick O'Brien and harper Noreen O'Donoghue. Sound design is by Stephen O'Brien.
Cosán na Naomh is inspired by The Saints' Path, a pilgrim route through the West Kerry peninsula, beginning at Ventry beach and rising to the top of Mount Brandon. In Irish folklore, Ventry beach was the scene of a seventeen-day battle between the Fianna led by Fionn Mac Cumhaill and Daire Donn.
Breatnach has composed and recorded five solo albums including Angels' Candles and The Voyage of Bran, and also featured in the original Riverdance show and album and on The Chieftains' Tears of Stone. She has performed with a wide range of artists including Sinéad O'Connor and Christy Moore and has composed and performed for film and television.
Commenting on the commission and premiere, Stiúideo Cuan's creative director, Darach Mac Con Iomaire, said:
One of the corner-stones of Stiúideo Cuan's artistic policy is that we have at least one artist under commission at all times. Following the success of Johnny Óg Connolly's commission last year (An Cosán Draíochta) in memory of his late father, we are delighted to welcome Máire, Mick and Noreen to An Spidéal to perform this new commission which will lift hearts and minds. It's a special piece, performed by incredible artists in a beautiful room – a feast for the senses and not to be missed – with only a limited run of five performances.
Stiúideo Cuan opened in November 2021 with An Cosán Draíochta and launched its radio and video series Cuan an Cheoil, presented by Liam Ó Maonlaí, in January of this year. Its inaugural concert series featuring Matt Molloy, Iarla Ó Lionáird and Máirtín O'Connor and many more artists took place in spring. The second season of Cuan an Cheoil begins this month on 22 September on RTÉ Raidió na Gaeltachta.
Founded by fiddle-player and composer Charlie Lennon and fiddle-player Éilís Lennon, Stiúideo Cuan is based beside the Ceardlann craft centre in the Conamara Gaeltacht village and has recently undergone development to transform it from a studio only to a performance venue with a number of spaces including rehearsal and production space with recording and audio-visual post-production facilities. Among its recent productions are the short film Ben's Departure.
Tickets for Cosán na Naomh are now on sale on Eventbrite for €25/€22 or phone 091-553838. For more, visit www.stiuideocuan.ie.
Published on 13 September 2022