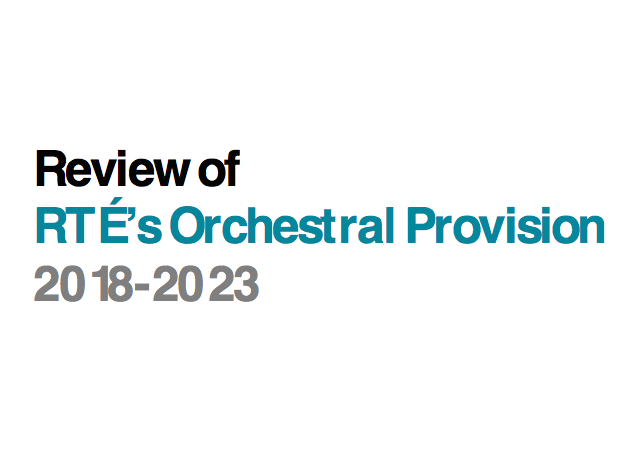 Terms of Reference Published for RTÉ Orchestras Review
Review will cover regional access, quality of performers, range of repertoire and revenue opportunities.
RTÉ has published the Terms of Reference for the review of its two orchestras, the RTÉ Concert Orchestra and the RTÉ National Symphony Orchestra.
The Terms of Reference state that RTÉ is 'undergoing a significant restructuring programme with a view to shrinking the organisation and evolving into a smaller, leaner public service media organisation.' It adds that 'Currently there are numerous vacancies in the orchestras (musicians and management) and a number people have applied for redundancy under RTÉ's Voluntary Exit Programme…'.
The review's objective is to 'put forward the optimal solution for the effective, efficient and sustainable delivery of high-quality orchestral services by RTÉ.' The review will focus on the years 2018 to 2023. 
Performers and repertoire
The research will include a review of international best practice and different business models as well as consultation with internal and external stakeholders.
It will also cover audience needs and regional access; quality of performers and range of repertoire; governance; operations and costs; and revenue opportunities.
The final report will be delivered by the end of February 2018.
Helen Boaden, former Director of BBC Radio, Director of BBC News and Controller of Radio 4, has been commissioned to carry out the review, with the support of consultancy Mediatique. 
View the full Terms of Reference below. For more, read our recent article, 'Musicians and Conductors Speak Out on RTÉ Orchestral Review'.
Published on 6 December 2017